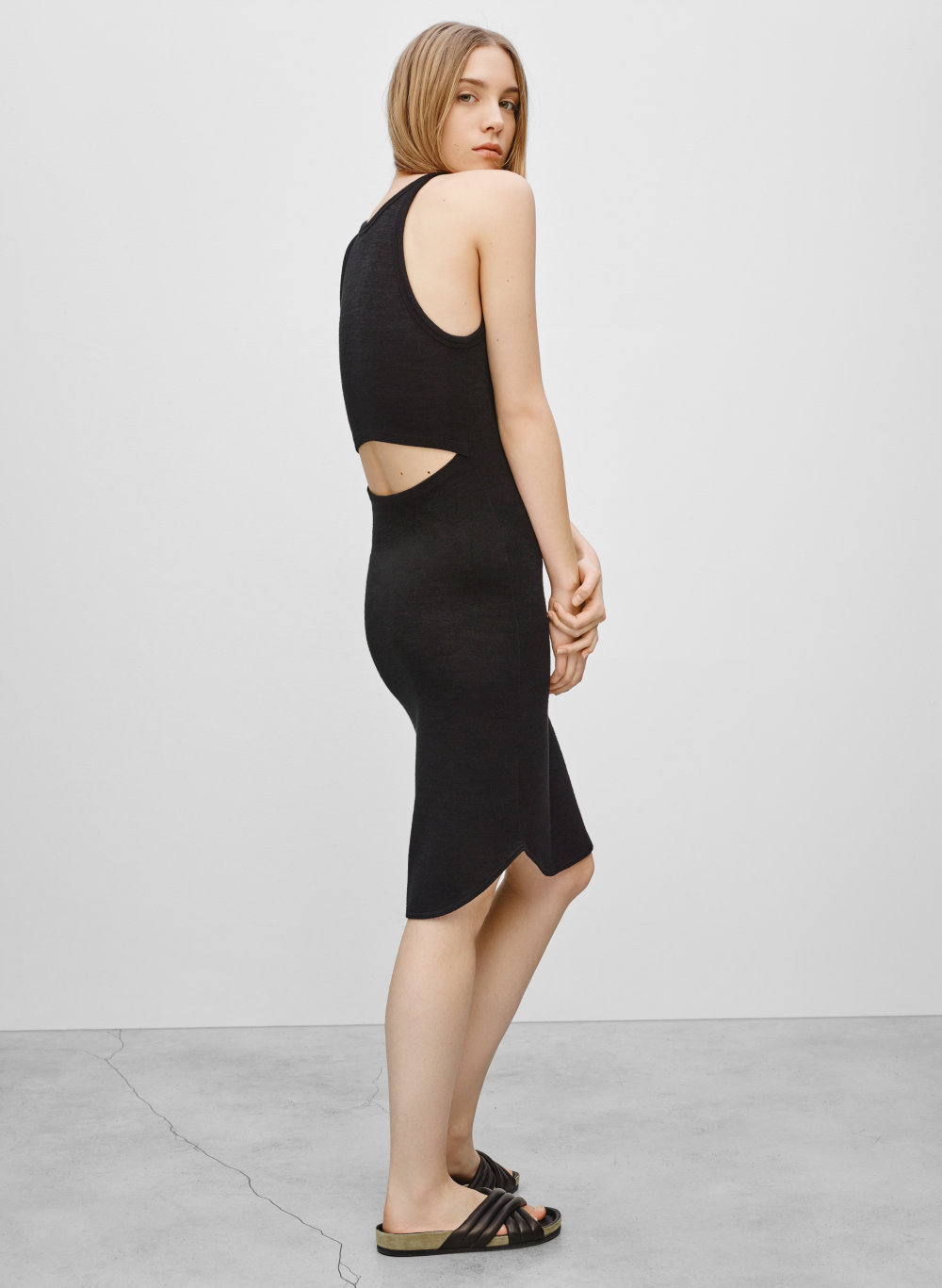 I've been doing such a good job lately of saving my moneys and it's something that I'm actually really proud of. Other than purchases made on a gift card, I haven't bought any new clothes for myself in what feels like two months. Turns out that I never really needed to anyways. However, with my birthday just around the corner, I thought I deserved some new pieces and was pretty excited to splurge a bit on things that I knew I would love. This year, I decided that I wanted two dresses – one to wear the night I celebrate my birthday and another one to wear to work on the day of my birthday! Both dresses are from Aritzia and I adore them for very different reasons.
I have a long sleeved sweater dress similar to the one above, but I didn't feel like it would be casual enough to wear out – plus I don't want to wear long sleeves out. I decided to opt for this more laid back look with a sexy back cutout. I think it's kind of fun! I'm really excited to not only wear this dress for my birthday, but for other occasions too. If this dress looks familiar, it's because you've probably seen it during a "Closet" post that I've done.
The dress below is just really pretty and quirky. I really liked the print and the black and white is very versatile. I tried this dress in an electric blue too which would be great if I were headed to a tropical island, but I didn't find it to be as wearable as this one.