- The Elliott Bay Cafe opened this past Friday, June 18th.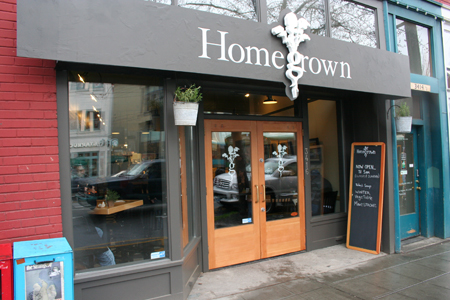 - My favorite organic sandwich shop Home Grown is coming to Capitol Hill at the Melrose Marketplace. I am somehow finding it very difficult to find this location.
- Goodbye Grey Gallery!! News will be posted on their new location.
Super Dave's Super Sushi is opening the Pinto Thai Bistro & Sushi Bar on 408 Broadway this July. His real name is just Dave Nakamua, but the super just adds a bonus kick to it. Restaurant will be more like thai/sushi fusion.
- Popular chain from Hawaii, Genki Sushi, will open their second location in Seattle on Capitol Hill as well this July on Broadway near Pine. Conveyor belt style.
- Tidbit Bistro will take over the old Vi Bacchus [everyone's favorite, but closed, non-carding sushi place] Instead of sushi, they will be serving small Spanish and Italian plates.