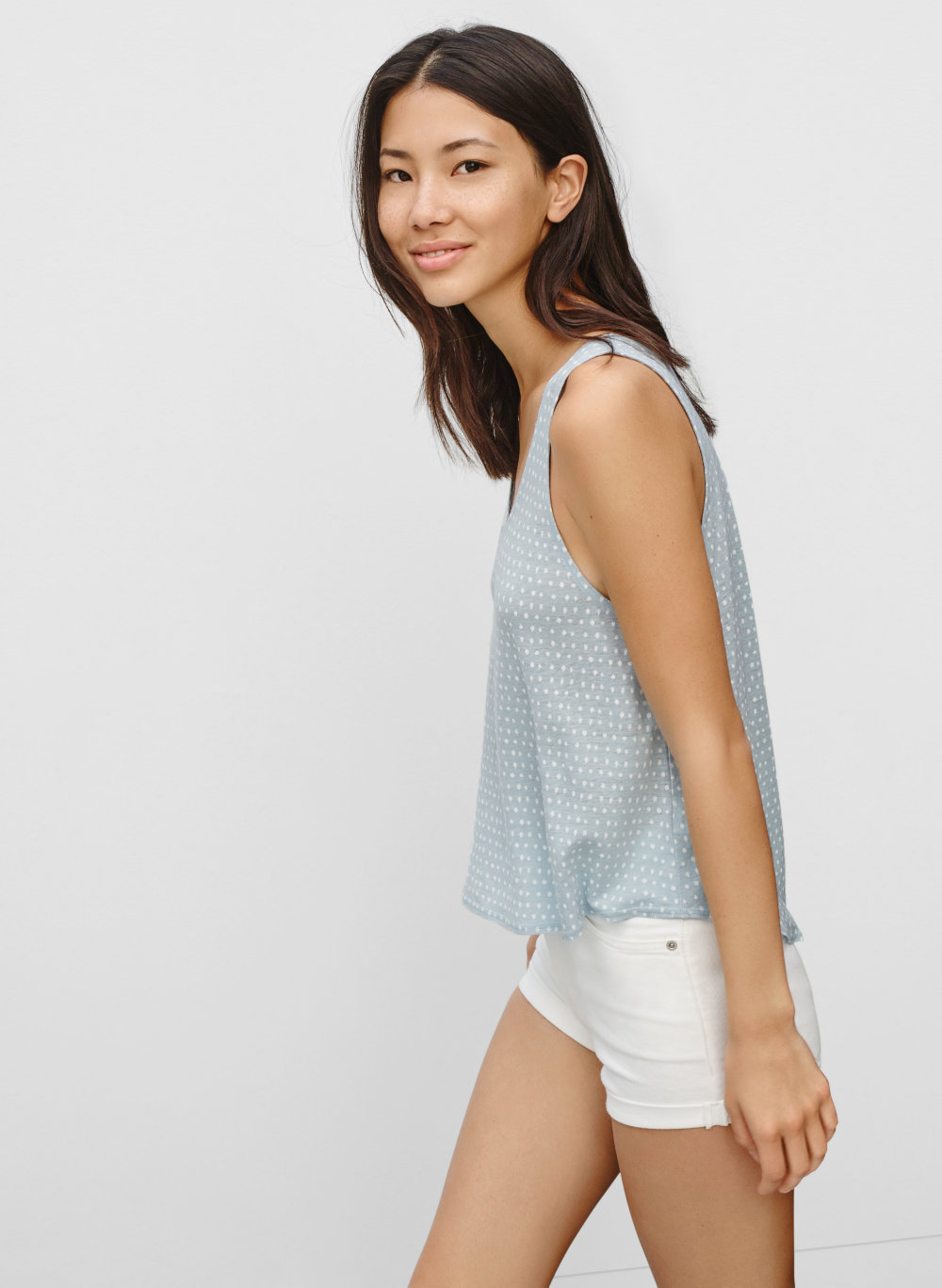 Azure Skies Dactyl Tank – $35
While running errands yesterday, I stopped by the mall to make an exchange on a swimsuit piece that I had recently purchased. I had been getting emails from Aritzia that they were having a huge spring sale so I figured while I was at the mall, I might as well pop in. To my disappointment, it seems like the sale was only online, but that didn't stop me from perusing the rest of the entire store where every piece was originally priced.
I told myself – I'm just browsing. My wallet is staying in my purse and I'm not going to take it out. There's no harm in looking. This was very similar to the lie that I used to tell my grandparents when I was a kid and they took me to the grocery store and I told them that I only wanted to "look" at the candy aisle, but promised not to ask for anything. They always caved, of course. And naturally, I did too and purchased this adorable pastel colored and polka dotted tank. I almost walked right past it, but it was sort of… twinkling at me on the corner rack. It looked great with my new Uniqlo jeggings that I have been obsessed with and it's a perfect wear for both spring and summer. I feel like every summer is a summer devoted to stripes, but I'm really looking forward to bringing back the polka dots and hopefully soon I'll show you all some of my favorite polka dotted picks for the season!