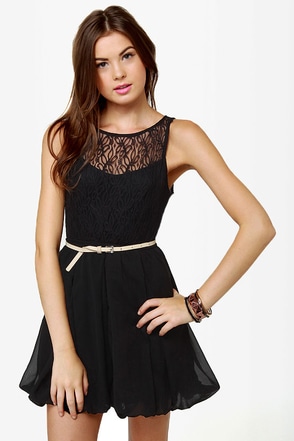 When it comes to dresses, I am very particular. On my way to becoming what I like to call a "dress collector," I believe in the importance of having the perfect dress for every occasion. New Year's Eve has proven to be a challenge. I've never really had a FANTASTIC New Year's. Sorry to the people I've spent it with in the past… you were all great company, but it wasn't the event I thought it would be. Two years ago I was just sick and fell asleep on my couch before midnight. Last year, I roamed all over Capitol Hill in what I thought would be an appropriate New Year's Eve dress. It was just a holiday dress.
So what MAKES a New Year's Eve dress? Does it have to be sparkling? Sequins? Glitter? That's never really been my style. I suppose that's why I'm having a tricky time finding the right dress because I've always hated those dresses.
At first I thought I wanted a cutout. If only those didn't go out of style two years ago…
Then I thought I wanted something flow-y and loose. Will that work in San Francisco?
Maybe I should try on a tight fitted body-con. There are way too many of those in the world.
I've been eyeing this lbd from LuLu's all week. It is none of the above, but it's much more me. I like the bubble detail, the weird faux looking lace that isn't lace at the top and the cream belt that doesn't come with the dress. That's okay – I can find something for that.
Have any of you run into problems this year with finding the perfect dress to ring in the new year?