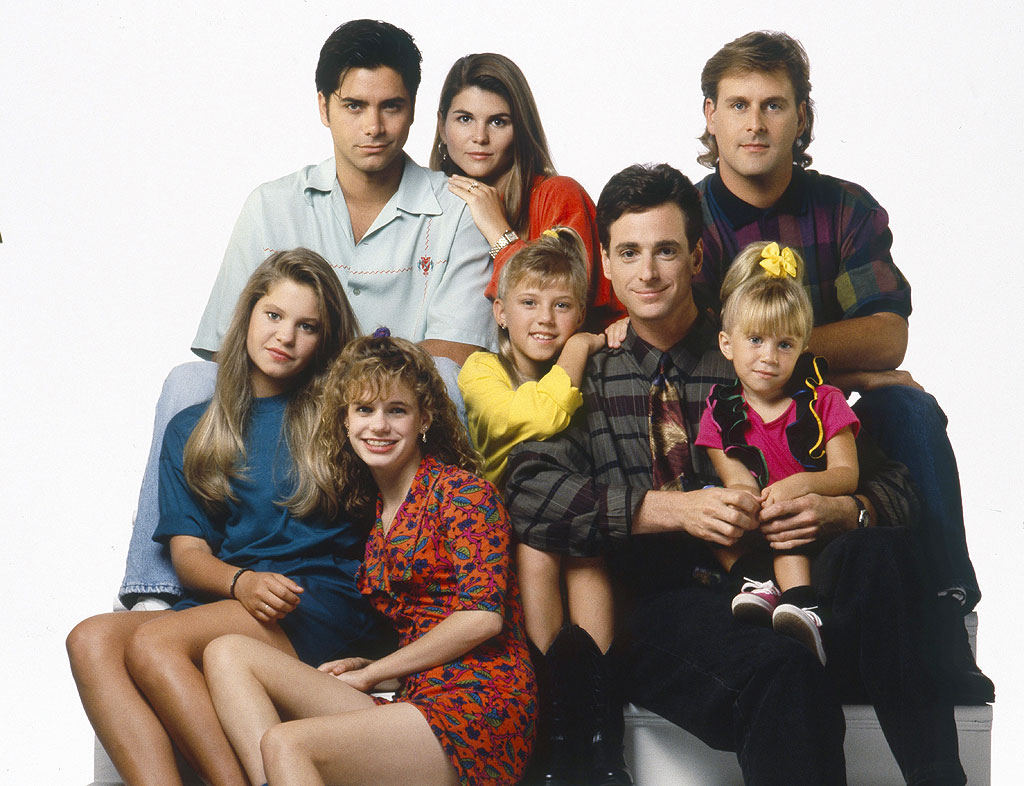 Because we absolutely needed to talk about the revival of "Full House!" Earlier this week, the news broke out that Netflix would be bringing Full House back to life and the plot line got us even more excited.
According to E! the new series will follow older sister, D.J. Tanner-Fuller (wow, that pun!), played by Candace Cameron-Bure, who is "a pregnant veterinarian – recently widowed – and living in San Francisco." Jodie Sweetin, who played middle sister Stephanie Tanner, and Andrea Barber, D.J.'s BFF-neighbor Kimmy Gibbler will also star in the series. It's also heard that John Stamos will co-star and produce.
Now, of course we would love it if Mary-Kate and Ashley Olsen would reprise their role as Michelle Tanner, but it looks like Lori Loughlin isn't holding her breath and threw a little shade saying she doubts that they even care about the revival. However, after a post I saw yesterday from Ohnotheydidnt, it looks like it's not completely off the table for the twins.
Mary-Kate said, "We just found out about it today. I guess we're going to talk to the creators and see what's happening."

Meanwhile Ashley said she was surprised that her old co-stars hadn't mentioned anything to her. "I ran into Bob [Saget] the other day and we didn't even talk about it. I'm shocked I haven't heard from John [Stamos]."

As to whether they'll participate, Ashley said, "I'm going to call [Saget] and get his perspective."
Omg. It's really happening! Now #whereiscomet
Also, was D.J.'s husband Steve?! Did Steve die? I have so many questions.