Not bad Nickelodeon…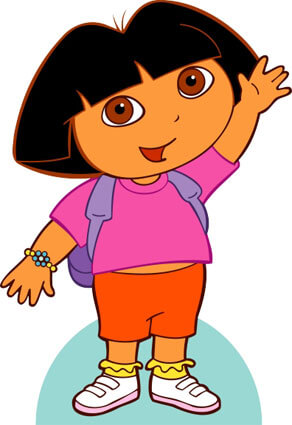 ….
Just to make this clear, I realize that my last post about Dora got a lot of buzz and Mattel and Nickelodeon had a lot of unhappy parents as well but their press statement insists that they will not be changing the original Dora. They have created a new line called Dora's Explorer Girls aimed at girls ages 5-8 which will debut in stores this fall.
Apparently this new doll comes with a USB port and is compatible with online story lines.
… Sweet get me one of those.
Anyways Old Dora and NEW DORA for comparison ya dig?
Source: ONTD
Listening to: Taylor Swift – You Belong With Me