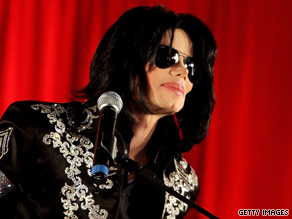 Today, we say goodbye to Michael Jackson, a phenomenal artist and performer. His death came as a shock to the world as it came out of nowhere. He was pronounced dead at 2:26 PM this afternoon after being taken to the hospital suffering from cardiac arrest.
To read more information click here for the story at CNN
Poor Blanket 🙁 and in case you didn't know, Michael Jackson was on the verge of making his comeback.
I bet the crowd around that hopsital must be in a frenzy right now! Apparently my Danger Radio boys were on the scene today documenting through Twitter and pictures.
If you're really bumming out about Michael Jackson right now, Playlist has created the ultimate playlist of his classic hits. Enjoy!
Rest in peace, Ed McMahon, Farrah Fawcett and Michael Jackson.
HEY EVERYBODY! POST YOUR FAVORITE MICHAEL JACKSON SONG IN A COMMENT!!
Mine's "P.Y.T. (Pretty Young Thing)" What's yours?
And I also propose we have a Michael Jackson themed party to celebrate his life. Ya dig?