Spring has hit Seattle very early this year!! I am pleased to announce some of my favorite upcoming trends for the season as requested by a reader of Yow Yow! If you ever have any suggestions at all about what you want to see on the blog, just send a comment my way and let me know 🙂
1. Jewel Tones – Typically meant for winters, but I think I'm going to love seeing splashes of emeralds, sapphires, and ruby colors mixed in with crisp whites for the spring. It will add a little bit of spontaneity that no one will expect in your outfit.
2. The Simple and Put-Together look. This is one trend that I am super excited for! When I think of Spring 2010, I envision crisp white button up blouses and high-waisted shorts and sun hats. I loveee
3. Silky Shirts in Sorbet Shades. Hooray alliteration. Accessorize by dressing these up or down with cream/white necklaces or bracelets.
4. Bring back tie-dye and hippie inspired prints just in time for music festivals like Coachella and Sasquatch.  Since you'll be on your feet all day, you might as well be comfortable and carefree.
5. Structured "Spring"/Summer Dresses –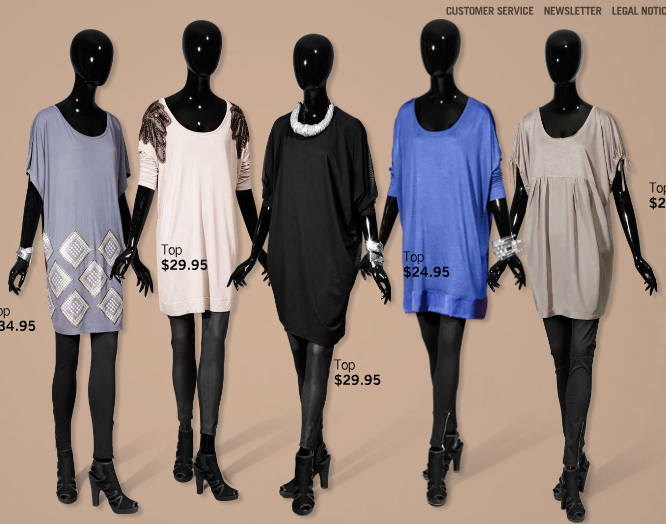 6. Tunics courtesy of H&M [source]