Sena has worked with noted fashion designers Catherine Malandrino, Sue Stemp, and even the late Alexander McQueen. Now residing from New York City, Sena who was once a native to the Seattle area is venturing into her own collections. Her line, composed of basics with "high fashion detailing," is the common staple for every young woman. Sena is an incredibly driven woman with an amazing sense of style and an eye for fashion. I am so excited to be able to share this interview with you all.
(Featured photos are from SENA NYC's spring/summer 2010 collection)
Question: First off, how old are you and where are you from?
Sena: I'm 26 years old and from Seattle, Washington.
Q: Where did you attend school in Seattle?
S: The Bush School.
Q: What would you say is the biggest difference between the Northwest and the East Coast?
S: The energies are really different.  In the Northwest, it is a very much laid back atmosphere and on the East Coast, everything is in constant motion.
Q: What do you miss about Seattle, if anything? And what don't you miss?
S: There are so many things I miss about Seattle!  Seattle is one of those few places where you can see mountains and water from almost all points of the city whether it be Mt. Rainier, Elliott Bay or Lake Washington.  I'm also constantly craving the amazing coffee spots I used to frequent like Bauhaus, Caffe Vita, Vivace and B&O.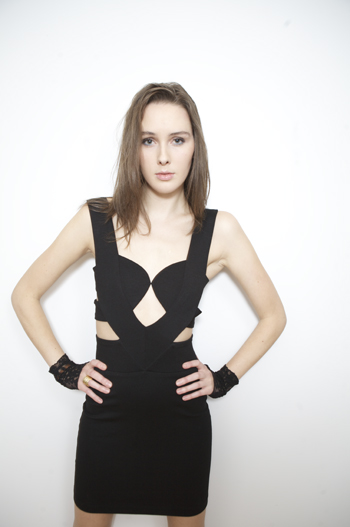 Q: What is the philosophy and mission behind your clothing line? What kind of audience do you think your line caters to?
S: All the clothes are developed and produced in the heart of the Garment District in New York City to help in the fight to save the Garment District.  SENA is a contemporary women's line that captures the effortless chic downtown attitude of cities like New York, Paris and London where I have spent time in.
Q: Getting involved with the fashion industry is definitely not something that comes easily. I've heard that usually you have to start from the bottom and work your way up. What first job got your foot in the doors of the fashion industry?
S: I've had several different working experiences in different fashion houses that were all extremely enriching from Catherine Malandrino, Alexander McQueen, Sue Stemp, LaROK and The Seattle Opera House's Costume Dept.
Q:
Because of reality television, everyone imagines they can just be a fashion designer, photographer, or model. That's not the way things go. Learn your craft." – Anna Wintour
Do you agree or disagree with this statement and why?
S: I completely agree.  You need to fully learn and understand your craft in order to fully achieve it and this takes time and patience.  But it's not just craft that's neccessary, it's also passion.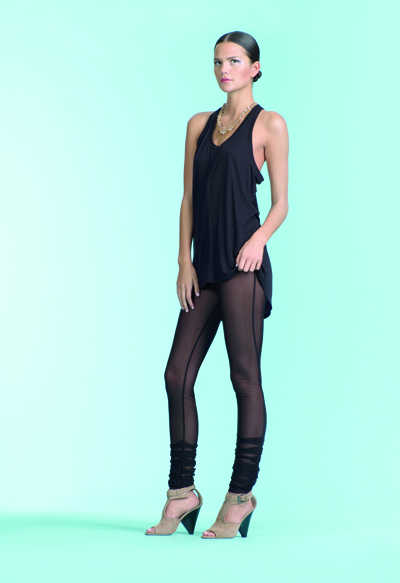 Q: There are many aspiring fashion designers around the country, what one piece of advice do you have for them?
S: Stay true to your vision.
Q: What is a typical day for Sena Yang?
S: My days consist of going to my factory to check up on development and production, meeting with different fabric vendors, constant emailing, sketching out ideas for future collections, gathering conceptual ideas, brainstorming different projects with fellow creative friends, lots of paperwork and lots of coffee to keep going.
Q: Where do you see yourself in 5-10 years down the line? Is fashion designing forever or would you like to branch out into another fashion related career?
S: Fashion is my life but I've always wanted to open up a coffee shop in spirits of my Seattle roots…
Q: Are there any stores in Seattle selling your clothing?
S: Not currently but I would love to be able to have SENA in my hometown!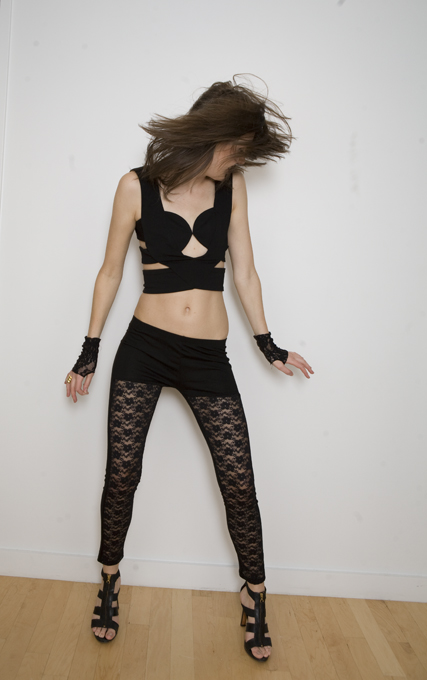 Q: What upcoming trends are you predicting for Spring 2010?
S: Sharp, graphic qualities in terms of silhouettes.
Q: What is one trend that you wouldn't mind ever seeing again?
S: Crocs….but do Snuggies and Slankets count?
Q: Name one misconception about the fashion industry.
S: That it is entirely glamorous.  Don't get me wrong, there are some very glamorous parts in this industry but that is only 5% of the reality as the other 95% is an immense amount of constant work and dedication.
Q: Where's the best place you have traveled for business?
S: London, I love the off-beat, rocker mixed with preppy aesthetic.  There's a fearless way about dressing there that doesn't exist so much in the states.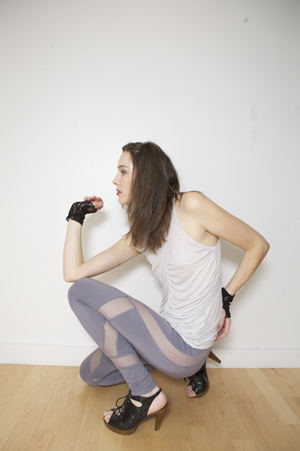 Q: What are you listening to on your iPod these days?
S: New Order, Lady GaGa, Smashing Pumpkins, Nirvana, and tons of 90's Hip Hop and R&B.
Q: What spring activity are you looking forward to the most?
S: Going out to McCarren Park in Brooklyn with a picnic blanket, laying out in the sun and relaxing with my friends (If I have time!)
Q: What's next for Sena Yang and Sena NYC?
S: We've expanded into wovens, faux leather and faux fur for our Fall Line and we hope to venture into additional territories.  We're also beginning to brainstorm concepts for our next Fall Editorial Video that we're all really looking forward to begin shooting!
Thanks Sena! We wish you the best of luck in your upcoming seasons!
To view more click here for her website