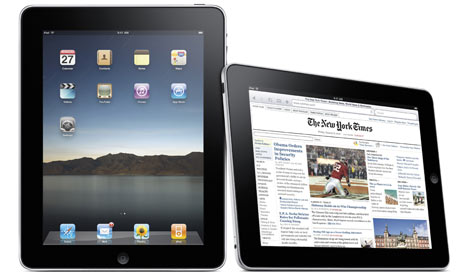 Did you buy an iPad this weekend?
I heard that the lines at Apple were absolutely crazy, but I don't know anyone that has an iPad yet so readers, if you have it, I want to hear your thoughts.
There's something kind of funny about it that reminds me of a tablet from the old ages. Also, the fact that it's even called the iPAD.
My brother and I have come up with a prediction. This new iPad that recently came out has no camera. We predict in a couple of months that the iPad will again be re-released with a camera, possibly stamped with a higher price on it, maybe some more memory here and there.
It's all in the marketing strategies…