It was only just a year ago that I had started doing interviews for Yow Yow! and the first person I asked was Jessie Payo. Earlier that year, her band Jupiter Rising, had released their second album The Quiet Hype, which was packed with both pop-rock and hip-hop influenced tracks. Their songs were picked up and featured in episodes of The Hills, Criminal Minds, and The City. Jessie was the first person I wanted to interview because I was a huge fan of Jupiter Rising and had also met her for the first time a few years back. Anyways, a year went by and I decided to reach out to Jessie again. Luckily, we were able to get this going the second time around. She is an absolute sweetheart! I hope you enjoy this everyone.
Q: How old are you and where are you from?
Jessie: I'm a youngster from Los Angeles.
Q: Growing up, did you always see yourself becoming a singer? How did your career first start out?
J: When I was little I wanted to be a painter, then a dancer, then an actress.  It never really crossed my mind that I would want to spend my life as a musician.  My parents were very artistic and they had all sorts of artist friends that would come over and play music.  One time at a backyard party, there were a bunch of musicians jamming out to a Janis Joplin song…at the time I had become a huge fan of Janis.  So when the song began, I started singing really loud into the mic.  I surprised my parents…and myself.  Soon after that, my father started a band with a bunch of our church friends.  We played coffee houses and small festivals with Aretha Franklin covers and blues songs.  After that, I knew I wanted to keep on playing live.  It wasn't until later that I started writing my own songs.
Q: So Jessie, I actually met you three or four years ago at the black Friday event at Alderwood Mall in Washington. I'm sure you don't remember meeting me, but I caught your performance w/ Jupiter Rising and after the show I met you and your band manager. I remember being so excited because I had never met a band that wasn't local before. Back then, I told you that I was interested in booking you guys for a show at the venue I worked for so I was in shock when I received my first business card from your manager. Who was the first person that you met in your music career that has left you speechless?
J: Wow, Katie!  That was a really fun show…really freezing too;)  I'm so happy you remember that show because I had a great time at that show!  Well, the first person I met that left me speechless was Jonny Lang when I was, like, 15…I'm not sure if you know who he is but at the time he blew up as this  teen, blues prodigy!  I was really into the blues at the time and it was so inspiring to meet someone that was young and playing music so enriched in the roots of American music.  I was soooo in awe of his talent…and not to mention his amazing smile.  Later on we got to share the stage together, and that was killer!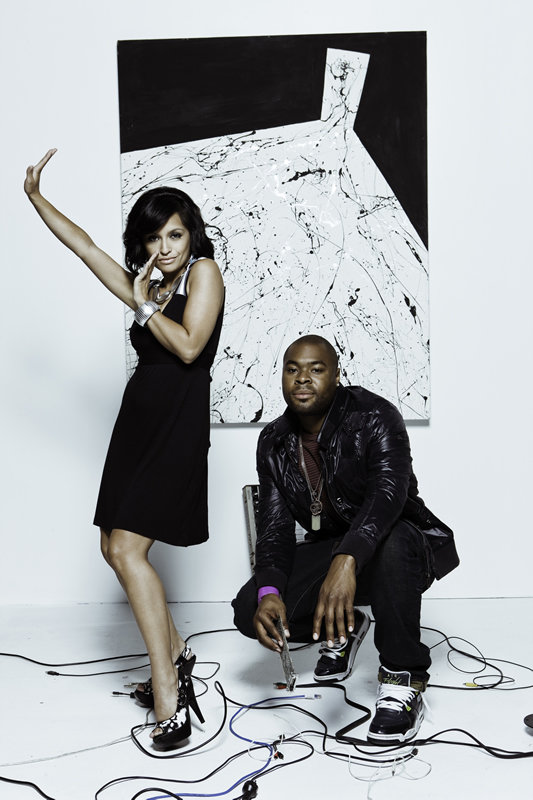 Q: You recently told me that you are no longer with Jupiter Rising. I'm sad to hear that especially because I still listen to both of your albums pretty often. What made you decide to end up going solo?
J: Yes, it was a sad breakup but a lot of things happen for a reason.  Spencer Nezey is one of the most talented producers out there and he is now working on a project called Her Majesty and the Wolves.  I felt I wasn't being honest in myself as an artist and I also felt it was unfair to Spencer because he knew exactly where he wanted this band to go.  I needed to step away to ask myself that difficult question "What is it that I want?"  So now I'm feeling incredibly amazing writing new music and laying the foundation for more exciting things to come.
Q: I follow your Twitter as well and heard that you were trying out for American Idol. Is it true? If so, that's very exciting! Are you able to tell us anything about it or is it pretty hush hush?
J: I can't really share the details but it was a great experience.
Q: Who are you usually compared to? And do you think that this person and you are alike?
J: I'm usually compared to Nelly Furtado, Erykah Badu, Bonnie Raitt and Nikka Costa.  I totally see the comparisons yet these four artists have completely different sounds.  I take them all as a compliment
Q: Who were your influences growing up?
J: My first influence was Madonna.  I would imitate her dance moves and bring my "Like a Virgin" cassette to kindergarten…where it was deemed inappropriate.  Haha!  After that I was heavily influenced by Aretha Franklin, The Beatles, Eric Clapton , Big Mama Thorton, Red Hot Chili Peppers, Erykah Badu, Nikka Costa and PJ Harvey…that's quite a list of random.
Q: Who is your guilty pleasure collaboration? Who would you like to collaborate with that your fans might find a bit surprising?
J: I would LOVE to work with Jack White….DONE!
Q: The music industry is tough business to get into, what has been your biggest challenge and what piece of advice would you give to those who aspire to become a successful musician.
J: My two biggest pieces of advice is:  Don't stop working…there's always something to be said about being a hustler.
Second piece of advice is never make any apologies for the work that you put out there .
Q: At the end of the day, what makes it all worth it for you?
J: What makes it all worth it at the end of the day, is the endless amount of support I get from my friends and family.  Whenever I feel like I've reached my breaking point I always have a good friend or family member to remind me to get some perspective.  Leaning on them at times and a good way to step outside of myself when it gets too hard.
Q: Who are you listening to these days?
J: I'm listening to the new Black Keys album "Brothers", The Avett Brothers, Marina and the Diamonds and the new Weezer Album.  Great stuff!
Q: What's a typical day for Jessie Payo?
J: I'd like to say that I have a typical routine, but I don't.  A lot of it consists of running around from rehearsals to shows to sessions to vocal lessons.   Each day brings its own adventure.  Right now I'm working on building the next Empire that is Jessie Payo.
Q: Jessie, you are dating magician Justin Kredible. Has he ever played a trick on you?
J: There's always magic in the house.  But once he put my head into a vintage head chopper to test it out and it scared the crap out of me to have my head locked into a contraption with a huge blade above it.  Thank goodness nothing went wrong…my head's still attached to my body.
Q: Where can we see you next Jessie?
J: Keep on the look out for a brand new Jessie Payo EP that's in the works as we speak!  Also, I'm starring in a film called "Rising Stars" that's soon to be out!
Q: Anything else?!
J: Check out more to come from Jessie Payo on www.jessiepayo.com
And follow me on twitter at @jessiepayo
Thanks Jessie! We wish you the best of luck!