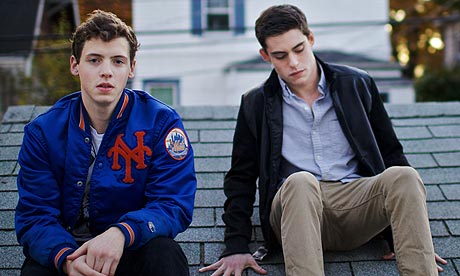 Almost a year ago, my dear friend Jack connected me to this guy named Jordan. A student at UW, Jordan, like me was also interested in Seattle's music scene. At the end of one our last messages, he let slip that he was part of a dj duo and was down to play some shows, but back then I didn't have any idea of what would become of Beat Connection.
Today, Beat Connection is blowing up! They're headed to the SXSW Music Festival in Austin, Texas next month and will be making a few trips to Europe where their music has been spinning regularly. So it's no surprise that they have made it on the list of CityArt Magazine's Best New Bands From 2010 and bands to look forward to in 2011.
I'm so excited for this group because for the longest time I was listening to them without knowing that it was actually the group that Jordan was a part of. They've got a fantastic sound that I know has potential. It's also a sound that differs from every other band on the scene right now in the Pacific Northwest. To be traveling this much and gaining this much exposure as students is quite impressive.
CityArts has put together a list that is stacked with bands that are just about to take off so if you're looking for new music at all, this is the place to find it. My other favorites on the list include Shabazz Palaces, Fences, Ravenna Woods, and Campfire OK.
Check out the list here.