…inspired by The Frisky
Lenka – Two
So here's the thing… the album hasn't been released yet, (it will be April 19!) but it is quite possibly one of the best CDs I've heard from this year. I was thinking about this idea last week and I decided that Lenka is the one singer that would best represent my personality. If I had a singing voice, I would want it to be hers. If I wrote lyrics, I would want them to look like her songs. Basically, she's great and I am so bummed that I missed her show earlier this week in Seattle. Here's hoping that she will return this summer!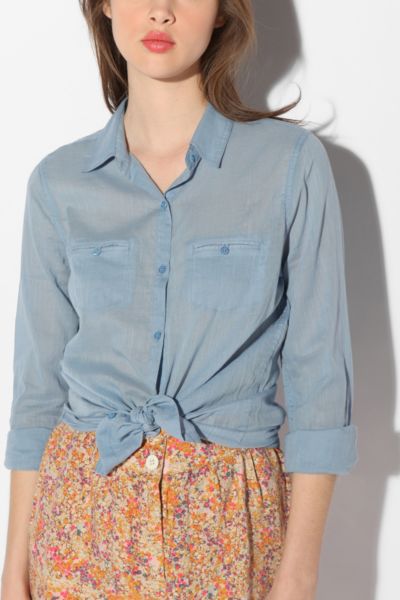 BDG Classic Solid Breezy Button-Down Shirt (blue) – $39
I just bought this shirt last week and already I want to wear it with every single piece in my closet. I've been hunting for the perfect button-up for some time and I never could find one that fit just right until this one. Spring in Seattle, can you get here soon?
Starbucks White Chocolate Mocha
They knew what they were doing when they put it across the street from my school…
Confetti System
I would be the happiest girl in the world if I could have their pinatas and confetti decorations littered around my room! It would look like a birthday party 24/7. Too bad I would have to give up a limb for one of their creations.
Beautiful Hipster Weddings
Nikita
Quaker Mini Delights – Chocolatey Mint
It's sort of like a 90-calorie thin mint except better because I don't have to wait for Girl Scouts season for them.
J. Crew's sister store and a retailer collaborating with Alexa Chung? You really can't ask for more.
Stir Fry
The only meal that I could live off of for the rest of my life…and have been for this entire week.
Apartment Decor