Fashion
How did Carrie Bradshaw afford her lifestyle as a columnist on Sex in the City? One blogger managed to calculate all of her expenses to find how much debt she would have. [Source]
TopShop will open its second location in the states in Chicago! [Source]
Music
Lupe Fiasco and Trey Songz will perform at this year's MTV's 2011 Movie Awards. [Source]
For her sweet sixteen, Big Boi gave his daughter Jordan a record label called Purple Kidz. [Source]
Oh Land will be kicking off her summer tour w/ Sia beginning in July. [Source]
Ben Gibbard opens up about his dark past and battling alcoholism in the June issue of SPIN Magazine. [Source]
Television
America's Next Top Model has announced the contestants for their All-Star Season. [Source] Round 2.
Taylor Momsen and Jessica Szohr will leave Gossip Girl at the end of the season as series regulars. [Source]
Zooey Deschanel will star in a new FOX Pilot called "The New Girl." [Source]
NBC passes on Wonder Woman pilot. [Source]
Ashton Kutcher will join "2 and a Half Men." [Source]
Movies
Will Smith stops traffic with his $2 million 1,150 sq feet trailer while filming Men in Black 3. [1][2]
Dakota Fanning and Elizabeth Olsen will star in a new film called "Very Good Girls." [Source]
Seattle
Designer Monique Lhuillier will be visiting Nordstrom's Flagship store downtown on 5/19. Bridesmaid dress viewing will be from 6-7PM [Source]
Other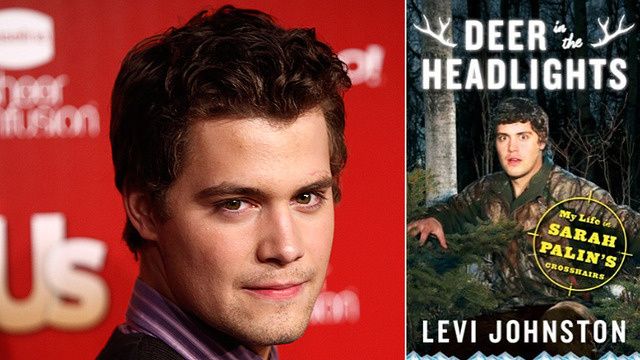 Levi Johnston looks extremely good looking on the cover of his new book due out September 27: Deer in the Headlights: My Life in Sarah Palin's Crosshairs [Source]
Leonardo DiCaprio has called it quits with longtime girlfriend Bar Rafaeli. [Source]
Hayden Panetierre and her giant boyfriend Wladimir Klitschko have split. [Source]
Autumn Reeser has given birth to a beautiful baby boy named Finn. [Source] Named after Glee?
Bristol Palin admits that the plastic surgery on her face was for medical reasons. [Source]
Actor Mike Myers is about to become a dad for the first time at age 47. [Source]
Lady Gaga is no longer in a relationship w/ Lüc Carl. [Source]
Facebook has found themselves to be in a potential scandal w/ Google. [Source]