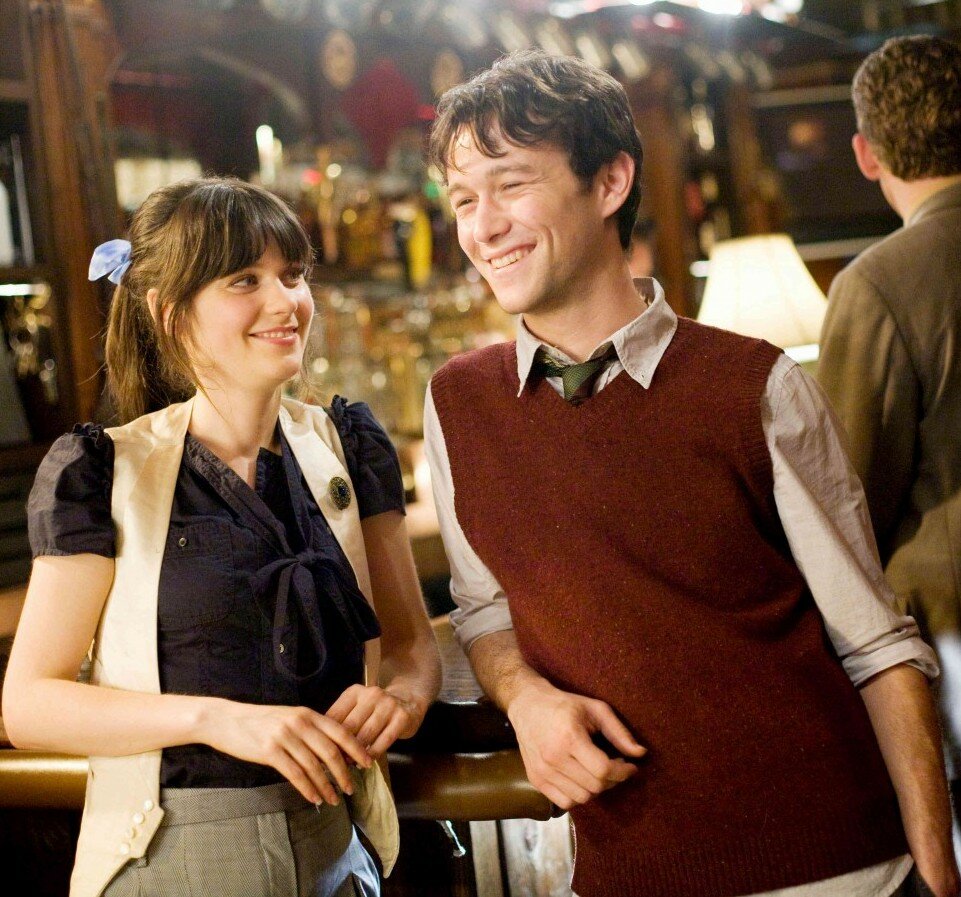 I don't think I could ever get tired of watching 500 Days of Summer. I'm not exactly sure if I could call it my favorite movie like Definitely, Maybe, but it's pretty close. It's at least under the Top 5. It doesn't matter where the movie is playing, I will always choose it. Debating between movie picks at a friends house? 500 Days of Summer. 500 Days of Summer or continuing the Oxygen Glee marathon? 500 Days of Summer. 500 Days of Summer or a friend's 4th of July BBQ? Leave the BBQ early to go home and watch 500 Days of Summer. Yes, that actually happened. Judge me.
Tonight, I feel like I paid more attention to the movie on E! than I usually do. While I do believe that both Summer and Tom have had their ups-and-downs in the film, ultimately, Summer made a huge mistake in not choosing Tom. In fact, that's the only opinion I have while watching the film up until those last five minutes. If you have not yet seen the movie, you better stop reading now because I'm about to spoil it for you hard in paragraphs to come.
First off, Joseph Gordon-Levitt is a catch and so is his character Tom.
1) Tom has excellent taste in music. The Smiths. The Pixies. His fantasy stroll to Hall & Oates after his triumphant night with Summer. All wonderful choices – side note – the entire soundtrack is flawless! Believe it or not, music choice can be a deciding factor in getting into a relationship with someone. Have you ever really heard someone say about the person that they are interested in, "Oh I don't really care what they listen to." I haven't! Do you know why? It's because we are definitely going to care if our potential significant other is listening to Nickelback and Creed or Insane Clown Posse. Think about it.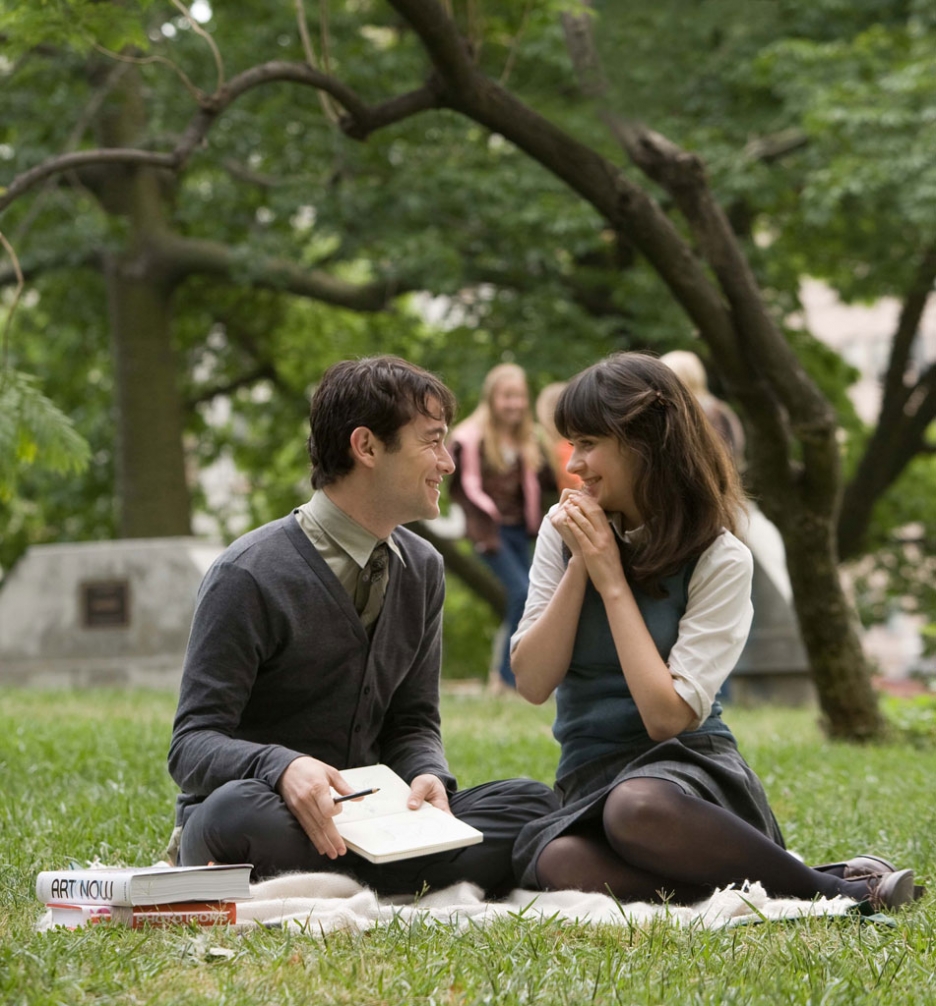 2) Tom is a maker. Not only did he come up with some swoon-worthy lines while working in the greeting card industry, but he's an architect in the making. Summer, is missing out on all of the things she could have had with him. This argument isn't very strong, but it's meaningful to me only because my new year's resolution slash theme for the year was wanting to become a maker of some sort. It's relevant to his character though because it shows us that Tom is someone that is independent, that is a problem solver, and that can create a solution when there may not be an obvious one. These are all great qualities for an employee, but also a potential somethin somethin. Is that convincing enough?
3) Tom believes in love. From the very beginning of the movie, he was introduced as a character that believed in fate, destiny, and soul mates. It is sweet. Granted, he was a little bit more into the relationship than Summer was and I do believe that this should be mutual, but still – I always feel like I hear more stories about  men not being as into the relationship as much as women are. This is the most important reason of all because Tom is willing to put his whole self into the relationship. If you've seen the film at all, then you know that he's basically fighting for Summer even after she is no longer available. Some may see this as persistence taken too far, but I see this as Tom trying to hold on to something that he initially believed in. Values!
There is, however, one thing that Summer did to impact Tom's life for the better.
Summer helped Tom realize his full potential. If Summer had never broken up with him and made him depressed more than just once, then Tom would have never fallen into a slump. He would have never acted out on that awkward first date post-Summer or in the office and quit his job on the spot. He would have just stayed a miserable young man writing sad sad greeting cards. After no longer wanting to feel sorry for himself, he picked himself back up and went after the job that he should have been doing all along.
Way to go Summer.
BONUS: A 500 Days Inspired Wedding