The Matthew Escapade, or "College Never Prepared Me to Get Demoralized"
At 5:30 this morning, I woke up. My phone alarm played its typical tune, and I already felt anxious.
At once, I felt the warmth of the room, and realized this is not just another morning. I am not in my own bed. As I awake, there are quotes that my dad likes on the walls, and Christmas decorations in the front lawn.
I woke up in Boise, ID, my parents' home that I have never known, and I am thrilled. I am thrilled to be in the loving support network of my family, but more thrilled that it is not that kind of Monday. It is a Monday, but I am far from the children of Detroit, MI. For just these two weeks, I am able to escape their blight, their shortcomings, and return to my idyllic world of upper-middle-class-white-male-dom.
Immediately upon making the realization that I am up far before I should, I fell back to sleep.
Later, as I rise, I begin to feel guilty. This is not a rare occurrence – I have begun to make routine out of feeling guilty (I get it from my mother, she says. I guess it runs in the family). I feel guilty for sleeping too much. I feel guilty for how exorbitantly wealthy I feel to fly home to loving parents with two cars and a garage and pictures of success adorning the walls. But topping all the guilt is the one of recognition from my students. How would the kids feel if they knew?
What if my 11th graders that I teach knew their physics teacher was struggling this much to come to work every morning? What if they knew that, at times, I have wished for anything to keep me from work: car theft, car accident, fire, snow day, rain day, bear attack? What if my 4.0 student knew I was not working as hard as I could to make sure he can get in to Northwestern and succeed? What if all the things that I tell the students, about following their dreams, and finding something you love and exploring it, I was incapable of following for two more years? What if they already do know these things? How does that change how they respond in class?
Would James still echo his sentiment that I "give him hope that people can turn down money to help the world become a better place"? Would Christian still call me the "best teacher he has ever had"? Would Karmel still say that I "brighten her day, and make science fun to learn"?
This guilt has become commonplace in the life of a first year teacher, trained in engineering, living in the most crime-ridden city in America, moving from Seattle, the closest thing to a slice of heaven I have ever known.
The guilt does have some merit. I know that I have not always cut it this year as an educator. The worst part is that I know that my kids know it too. Just two days before break, just as I felt I was starting to be a real teacher, I had my first real confrontation with a student. Sure, Marissa put her fingers into my wrist until I bled. But Matthew threatened to "Beat my ass". This came off the heals of a period two weeks earlier where Matthew had told me "Mr. Conway, thank you for believing in me when no one else would. Including myself. I am going to be the best I can be." In just two short weeks, he had decided that the best he could muster was firing swear words at his teacher and telling him he could whoop me.
No matter how bad it feels sometimes at school, or how poorly I perform that day, there is always one thing that gets me out of bed, every morning, and keeps me fighting. I am exploring the truest of true realities. I am exploring more than I ever could from any documentary, charity or tour bus. I am living in Detroit, teaching Detroit kids. The world is not Capitol Hill. It is not Grosse Pointe, MI. And this teaching profession is my commitment to what I believe in.
Here are the 3 beliefs that motivate me every day.
1. I believe in Detroit. I believe that good things can be sustained in Detroit. I believe that I can be a part of it.
2. I believe I have something to offer my kids. Most of these kids have never seen an engineer, and many tell me I am the first white person to care about their lives.
3. I believe that my kids will have such a better chance of accomplishing their dreams with stability in their lives. I can provide that, if only for a few years.
I have one more belief that keeps me going on the teaching path. As I prepare to embark on 2012, with the promise of more effective instruction and a new commitment to my profession, I believe there will be a day where the 5:30 alarm will not come too soon. And maybe some day I will hope that bear attacks will not be imminent.
Peace to all in 2012 and may love reach you when it's most needed.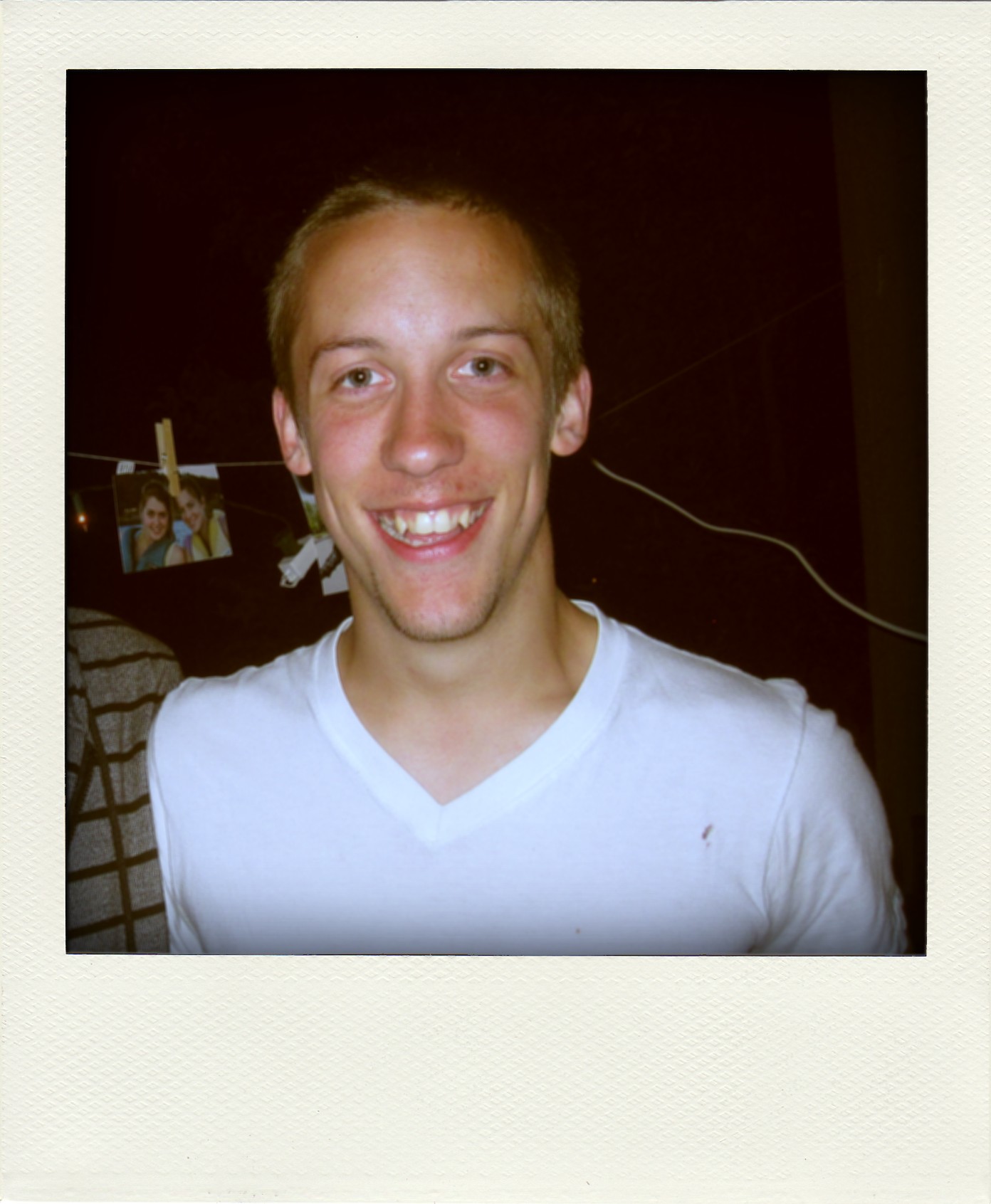 A 2011 graduate of Seattle University earning a degree in Civil Engineering, John is someone that has become a role model to me over the last three years. I have had too many heart-to-hearts with this man and now that he has relocated to Detroit, I miss him more than ever. After graduation, John went straight into the 2-year Teach For America program. This blog post is just a snapshot of how his experience over there has impacted him. If you would like to learn more about John's journey, please check out his own blog here.
P.S. I'd like to wish John a very Happy Birthday tomorrow as he turns the big 2-3!!