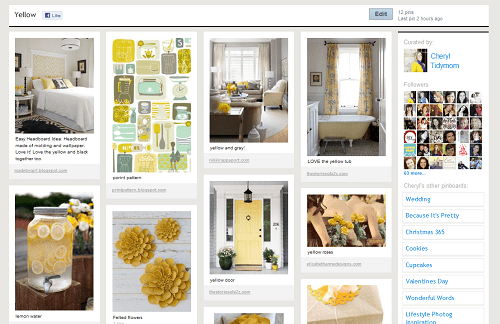 Just in time for the holiday season, Pinterest is unveiling their new feature: Secret Pinterest boards! It is perfect for saving potential gifts especially if you don't want anyone else to see what you might get them. Each user will be allowed to have three "secret" boards that will be remain hidden.
"We hope that secret boards will make Pinterest even more useful," Pinterest software engineer Evrhet Milam wrote. "You can use secret boards to keep track of holiday gifts, plan a special event, or work on a project you aren't yet ready to share with the rest of the world."
Unfortunately, you can only make your new boards secret and none of your previously created ones hidden since there is a chance that some of your pins have already been re-pinned.
For full details, click here!