Is there a Parents Appreciation Day? When is it?
Because I don't know when it is, I'm going to just dedicate a post this evening to lovely parents all over the world. I used to feel a little self-conscious when I learned that both of my parents were reading Yow Yow! on a daily basis. I think I was terrified that they might think I was a complete weirdo, but it seemed silly to me to believe that I could be self conscious in front of people I've known my whole life as opposed to…all of you.
The parentals are great supporters of Yow Yow! and I appreciate it every time they decide to give me some sort of feedback on my posts or when I come across something that completely reminds me of them and I post it just because I know their going to see it.
Hi Mom and Dad,
I came across this post tonight called 27 Signs Your Parents Were Amazing and you actually did some of these things! So thanks for that!
*****
17. They never did this to you: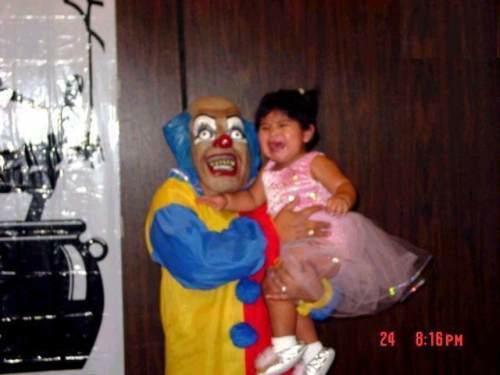 1) This is not a picture of me.
2) Yes, I too, am afraid of clowns – who isn't?!