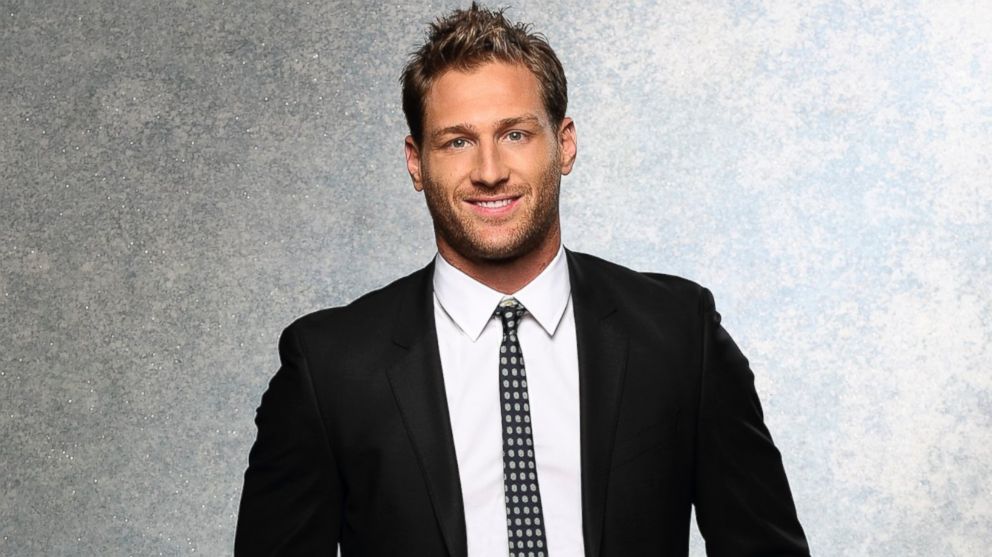 I've been holding off on writing this post for awhile and that might be for two reasons:
a) I'm waiting for Juan Pablo Galavis to become more likable (he hasn't.)
b) I'm waiting for this season of The Bachelor to stop sucking.
I just assumed that redemption was on its way and that I wouldn't have to write this post at all, but I've given it a few weeks, a whole lot of thought, and now we've got something to say. I actually met Juan Pablo Galavis last month when he visited my company and I thought on the surface, he seemed quite nice. He posed for pictures and he gave me a kiss on the cheek. We didn't exchange very many words and I'm okay with that. Shortly after, news broke out that he thought it would be "perverted" if there was a same-sex Bachelor season. Hearing that made me cringe. In no way shape or form is it ever okay for someone to say that. Furthermore, he tried to cover his tracks by playing the "English is my second language" card, but we all know that "perverted" in English isn't that much different than "perverted in Spanish."
Strike one. 
A couple of episodes ago, Juan Pablo made it known that he was refraining from kissing both Renee and Cassandra because they were both moms and he wanted to make sure they were being an example for their children. Juan Pablo, on the other hand has no problem sticking his tongue down the throats of Sharleen, Clare, or Nikki. And if you didn't know it before, Juan Pablo himself is also a father so isn't this kind of hypocritical?
Strike two. 
Lastly, we're not a fan of Clare and we don't have any problem saying that. She doesn't seem very likable or nice for that matter and every time she looks at Juan Pablo, she looks like she's about to eat him. Everything about her face tends to be seductive in front of the camera and we'd like for her to just stop. In a very specific episode, Clare doing what she does best, scampers over to Juan Pablo's room late at night for a frolic in the warm water. She calls it "swimming in the ocean," but if you watched the episode at all, you will know that "swimming in the ocean" is code for something  more inappropriate than that. We know this because Juan Pablo confronted Clare about it and TOTALLY slut-shamed her. I don't know about you guys, but I'm a little bit annoyed that guys continue to do this to women by placing the blame on them. It takes TWO people to "swim in the ocean." Juan Pablo, are you aware of the example you're setting for YOUR daughter? If you're going to regret what you did then you shouldn't have done it in the first place and if you're the one so concerned about what your daughter is going to see on television, shouldn't you take some responsibility for your own actions?
The Frisky did a pretty good job of summing this up:
At the rose ceremony a few days later, Juan Pablo took Clare aside, in front of the cameras, to tell her he essentially regretted their little tryst. But instead of taking equal responsibility for their actions, and personal responsibility for the regret he was feeling, Juan Pablo shifted the blame to Clare, implied that she either pressured him or he had no choice. "You wanted to thank me for the day," he responded when Clare asked why he followed her to the ocean if he didn't want to. As if Clare has been trying to pay him for the nice one-on-one date they had, and he couldn't refuse. Having had his cake and eaten it too, Juan Pablo is back to worrying about the example he is setting for Camila — but he also hinted at having reservations about the impression Clare might be making as well. Clare was naturally mortified and undeservedly ashamed, when the only person who should be mortified by their behavior is Juan Pablo, for having sex with a woman, regretting it and then shaming her for both of their action the next day.
Strike three.
Juan Pablo is not an example. He's not likable. He's not a great Bachelor and I'd be lying to you if I said I didn't wish that this Clare scandal didn't come out during the show and all of the girls just up and decided to quit. While I'm completely over the season, I need to continue watching to see who wins. I'm rooting for Andi because she seems like she's the only one with a brain, but I already know that she doesn't win so oh well. Can we just get this season over with already?