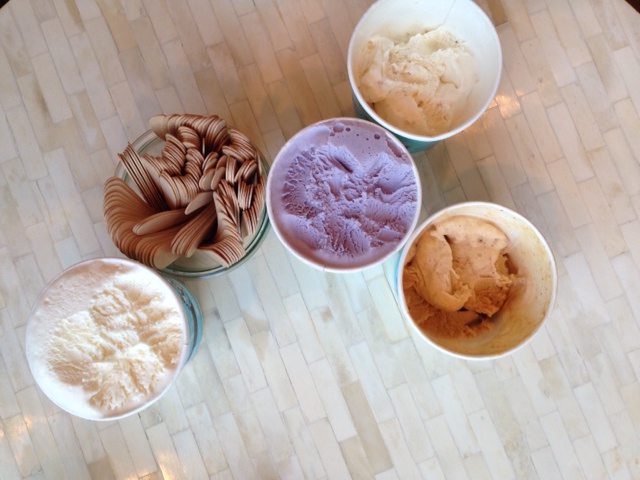 During my last visit to Seattle, I had an opportunity to visit the office of Molly Moon's ice cream shop! The invitation for the trip was not only humbling for me as I learned that Molly Moon herself is a Yow Yow! reader, but also very special to me as Molly Moon's opened up shop in Capitol Hill while I was a student at Seattle University. I still remember just how excited I was to be having an ice cream shop down the street from my dorm. It was frequented by my friends and I for my entire four years there and oh gosh – that smell of their freshly made waffle cones – how could anyone forget? It's the kind of smell that you would want in your life every day if you could have it and actually – everyone that works at Molly Moon's appears to be just that lucky!
Together, Veronica and I have visited a couple businesses within Seattle, but by far – Molly Moon's was the most delicious. I was contacted by Emilia Arnold a couple of weeks before my return home and it just happened to work out that I could schedule a visit when I was in town. Before I had moved away, there was an empty space next to the ice cream shop. For a long time, there was some speculation that it might be a place where you get an inside look at how they were making their ice cream and cones – kind of like a Willy Wonka type of a shop. I later learned that the space was transformed into an amazing office space for their employees. Just see for yourself!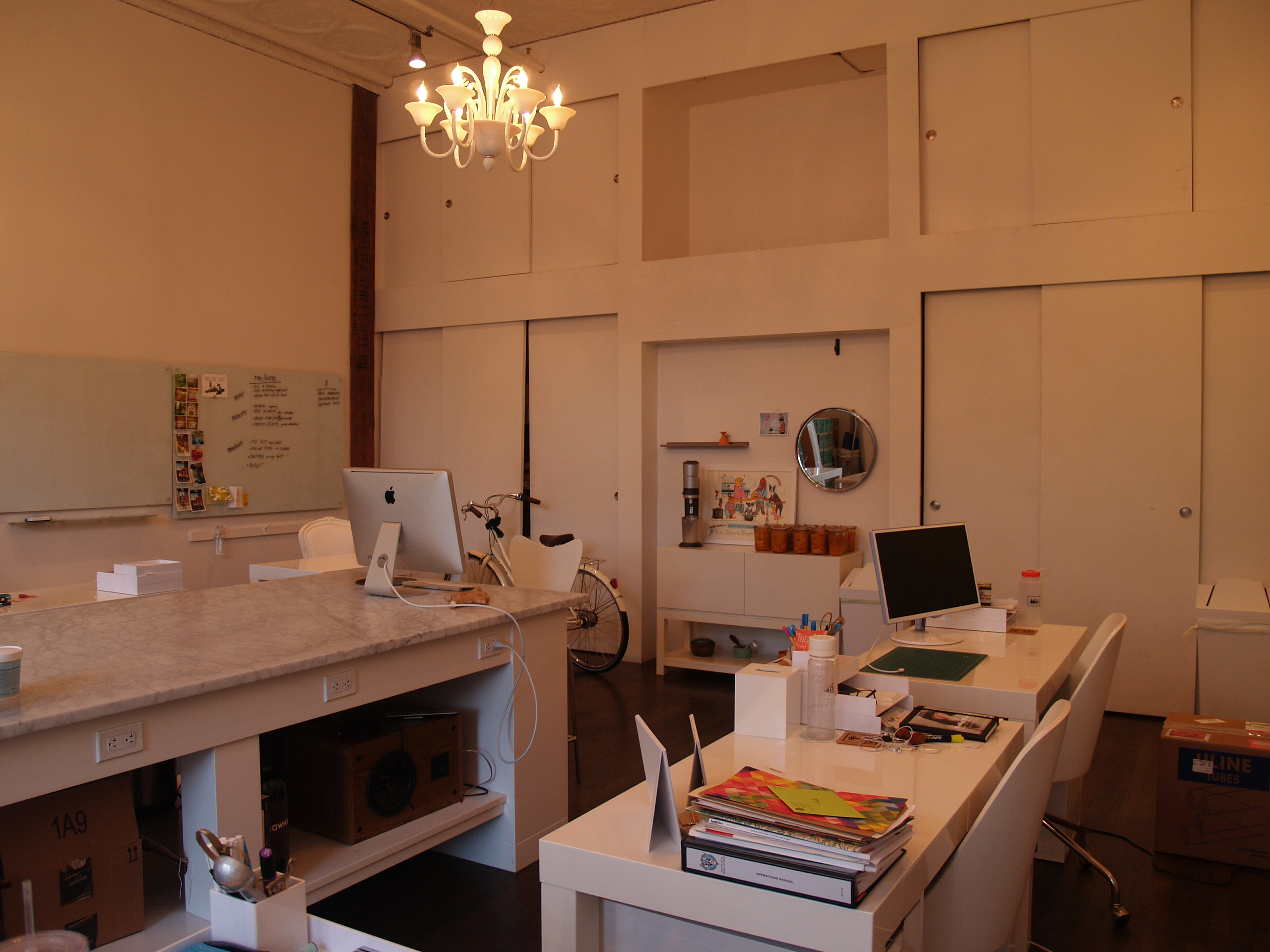 It was my dream office space if I had ever imagined one.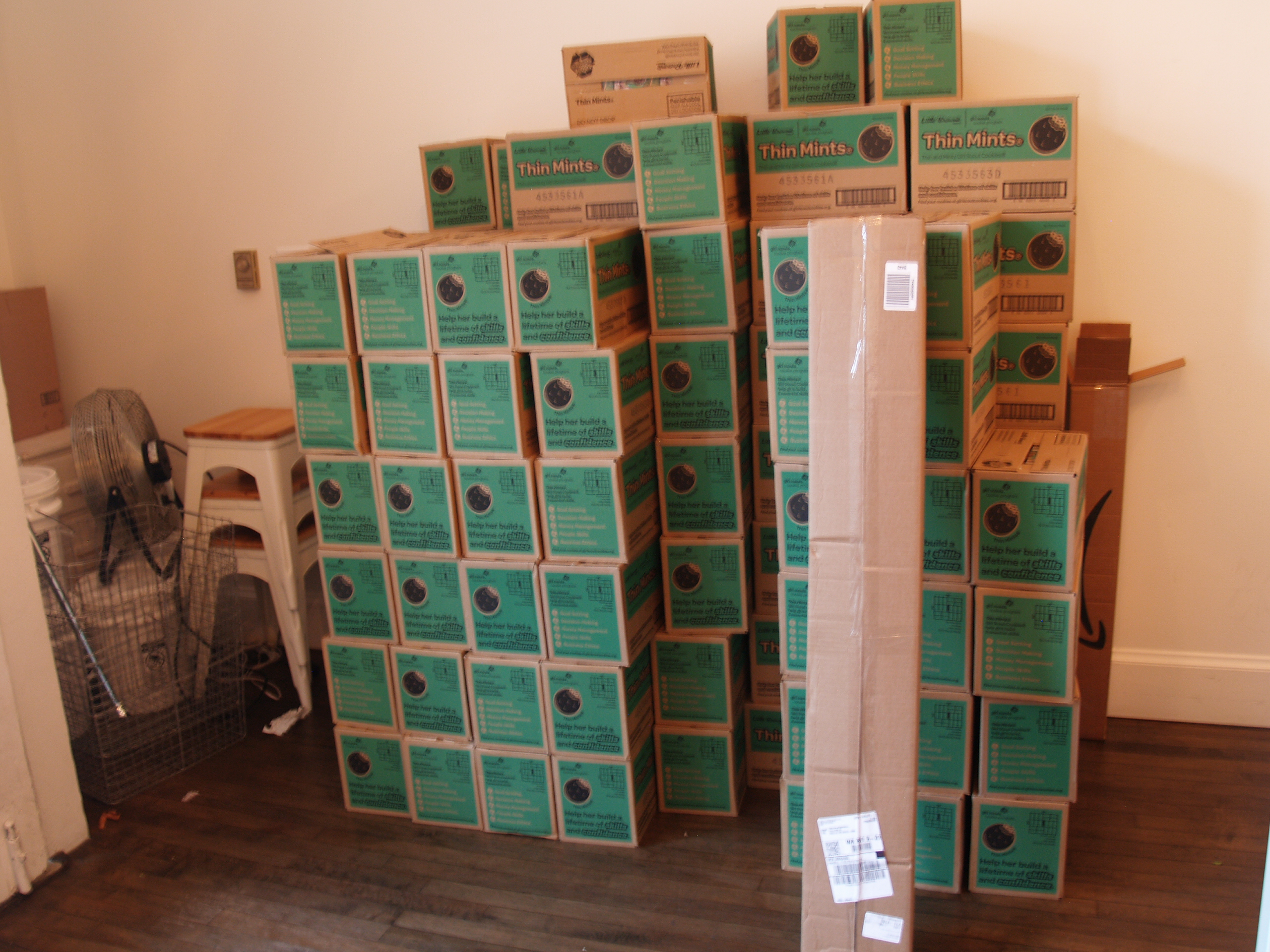 For as long as I have known, Scout Mint has always been one of their most popular flavors. Since they keep it year round, they have to make sure they have enough Thin Mints to last them until the next Girl Scout season. This is their stash. Emilia let us know that they made this purchase from one local Girl Scout troop to help them raise money for one of their camps.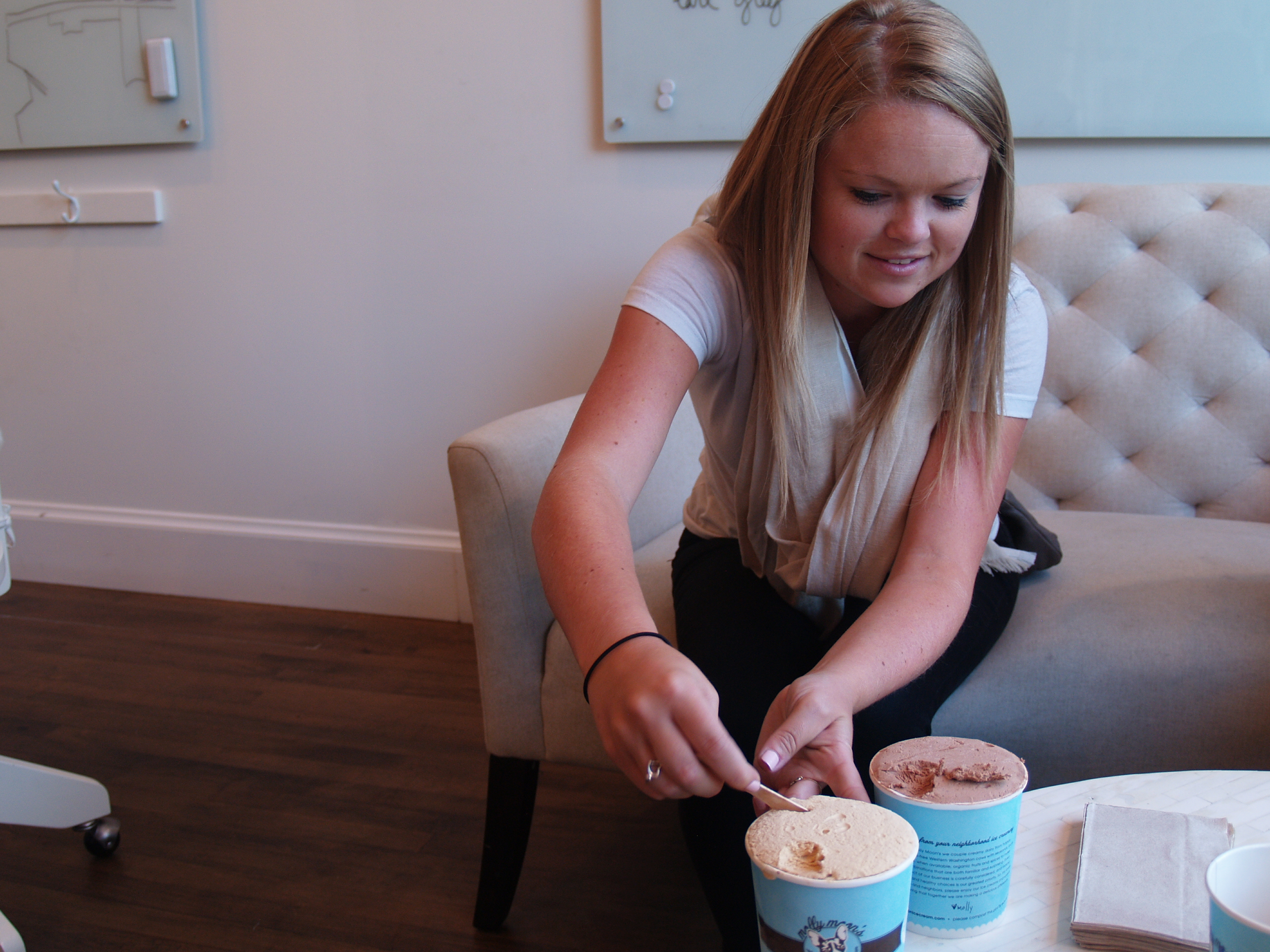 Since I'm only in town for a short time usually, I knew that the friends I was having dinner with prior to the tasting would have no objections to joining!
During our tour of the space, we not only got to see the front of the office, but also the kitchen where all exciting things happen! It was a pretty warm day in Seattle, but feeling the coldness of their enormous freezer opening was enough to make me run back outside again! It really was such a cool experience to see how their ice cream is made and learn about how much of an impact Molly Moon's has on a community. Today, they have six shops open all over Seattle and I'm sure that they won't be stopping there.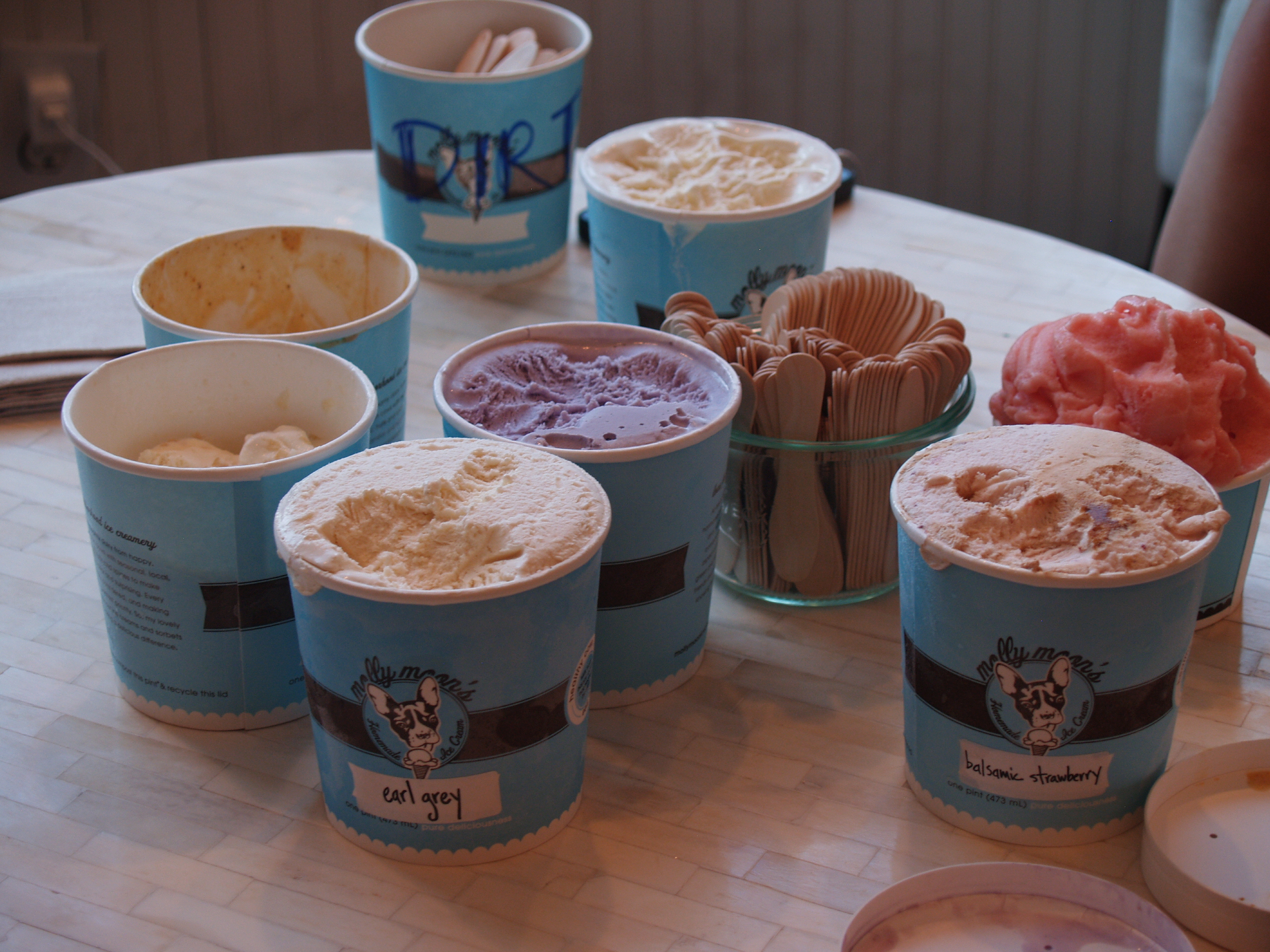 Emilia was way too kind to us for letting us try out all of these flavors! At the end of our chat, she even let us go into the shop and make our very own customized sundaes! My three friends and I felt like we were kids again and had the best time.
Flavors we tried:
Balsamic Strawberry
Salted Caramel
Earl Grey – one of my favorites!
Vegan Coconut Chunk
Wild Honey
Grape Jelly
Nectarine Blondie
Strawberry Sorbet
Cherry Chunk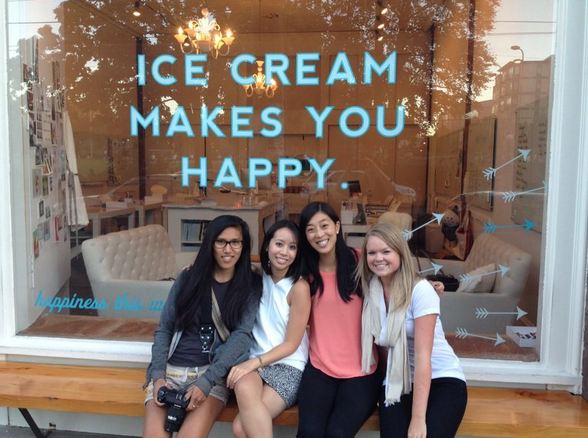 Thanks so much for having us Molly Moon's! I can't wait to return again and see what else you will be up to during the holidays 🙂