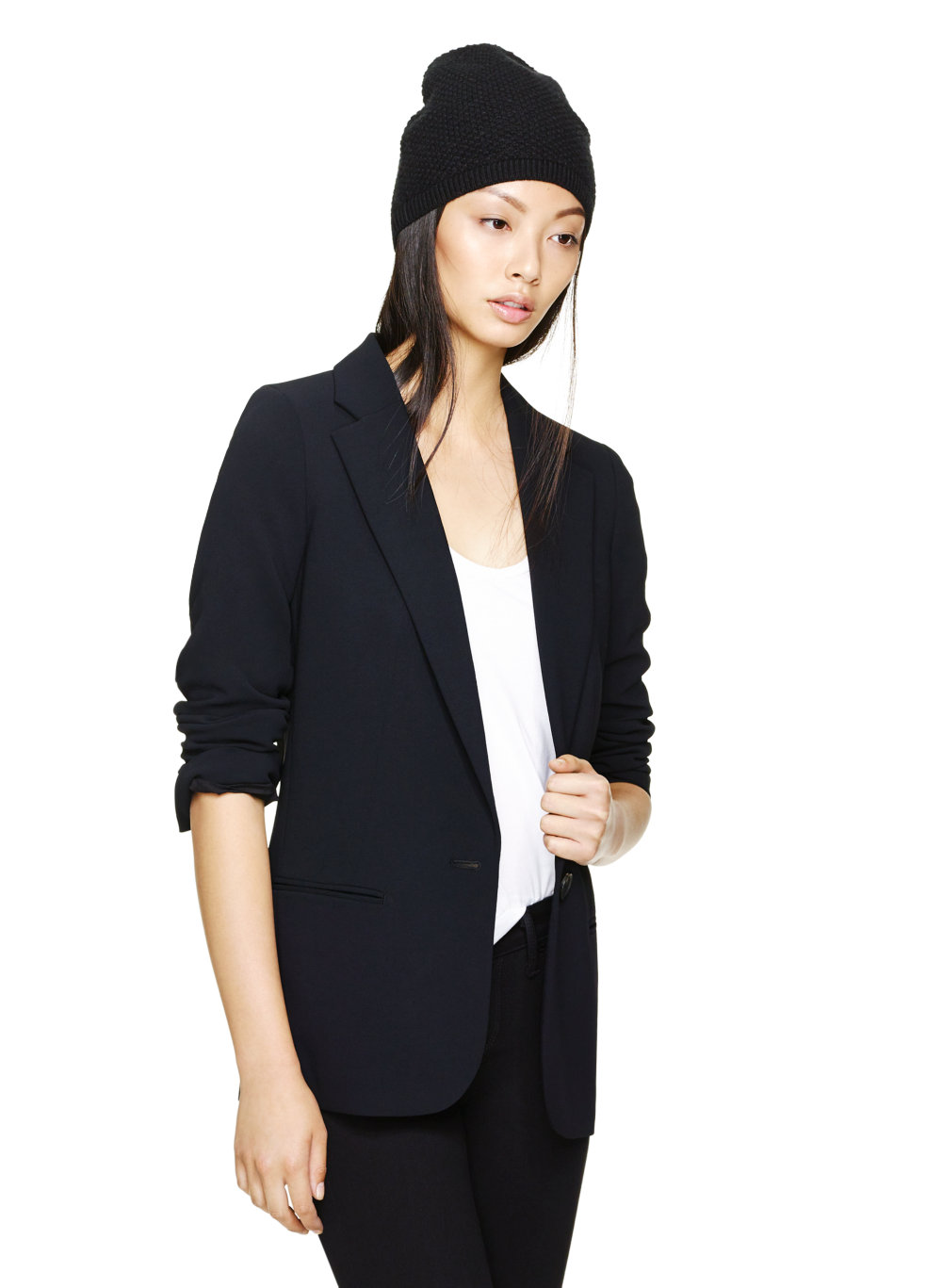 Earlier this week, I donned a black knitted hat with my outfit that hugged the back of my head perfectly. Granted, this is the first time of the fall season that I've worn a hat so I shouldn't be surprised by the reactions I received by my co-workers, but I totally was.
"Oh hey! Hat!"
"Whoa, you look good today."
"You should wear hats more."
So I got to thinking – what other hats could I branch out into. I've always wanted to own a beanie, but I felt kind of weird about it because I had side bangs and trying to manage them under a hat was a little bit tricky. I saw this one by Wilfred at Arizia this past weekend in Vancouver and while it was a price that I would not normally pay for a hat, I knew I was going to get a lot of use of it. It started with me wearing it right out of the store and the rest of my day trip.