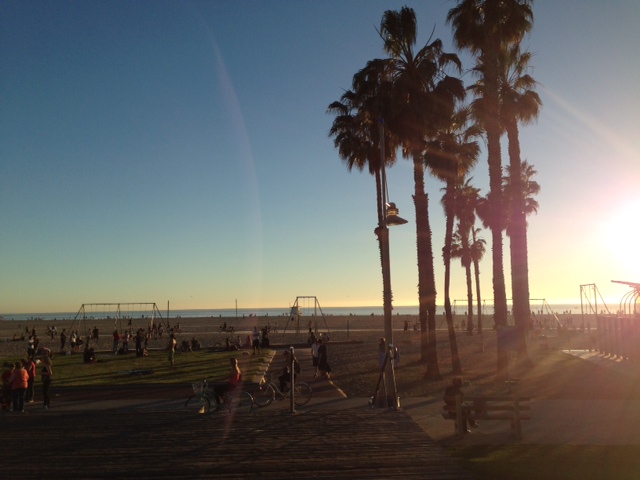 For the first time ever, I abandoned Seattle for Thanksgiving! Instead, I ventured just a little bit further south for warmer weather and my relatives. It's a little bit strange to be celebrating a fall/winter holiday in 80 degree weather, but I am not complaining. It was definitely a nice change from the chilly temperatures in the Bay and the first snowfall in Seattle this past weekend. With a year of being a California resident under my belt, I have so much to be thankful for:
A supportive family
Really great friends
A job that I enjoy coming to every single day
A home that provides me with a creative space and so much comfort
And lastly, a neverending urge to continue exploring this new area
One year late, I'm still loving this city and having the most fun I've ever had.
Santa Monica is one of my favorite spots in LA so I dragged my cousins out there so we could snag this photograph and shop all day on 3rd Street Promenade for Black Friday. I'm basically the best influence ever.
Last month when I was in Pasadena, one of my co-workers took me to his favorite ramen stop in college – Hakata Ramen Shinsengumi. I found out on my trip this past holiday weekend that this place is actually a chain and one that my own cousin frequents himself with his college buddies. This place is no joke and is definitely one of the beset ramen joints I've ever been to.
Korean BBQ and 22 plates of meat not shown in this photo ordered in rounds. Never in my life have I consumed this much meat.