You can take the girl out of Seattle, but you can't take the Seattle out of the girl. How long have you all been waiting for me to finally say that? I may be living in a new city now, but there are a few things that I can't quite shake – my Starbucks, my Seahawks, and my Nordstrom. I'm a loyal woman. I generally save Sunday's for my comfort foods so when I eat out, I'll go to my favorite Asian restaurants or anything with seafood (though it doesn't really compare to Seattle, let's be real.) Today, however, I ventured into a place that I only usually go to in Seattle – the Nordstrom cafe.
As a kid, if I were shopping with my mom, I would always beg her to take me to the Nordstrom cafe. I'd get my usual bowl of tomato soup or clam chowder and a cheese pizza from the kids menu. As I got older, I moved onto the Asian Chicken Salad or one of the pastas and the bistro club. Honestly, you can't go wrong with most things on the menu. Back in the day, Nordstrom only had one cafe, but now most stores have two restaurants within the retailer.
I know it sounds weird to have such an attachment to a retailer, but the company is doing everything right so at the end of the day how can you not?
It started when I was a toddler. Santa photos were never taken anywhere else except Nordstrom.
Meal times with my mother were always at the cafe
Every employee I've ever come across there has been outstanding. When I need something, I let someone know what I'm exactly looking for (either by brand or describing the style) and almost always, they never fail.
Convenience. Not able to find something in the store? Pay for it there and they'll ship it to you or locate it at another store location.
3 words. Nordstrom Wedding Suite.
They never not respond to my tweets to them and I love it!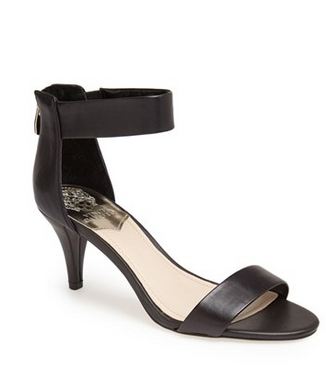 Plus they helped me find this pair of Vince Camuto's today!