Favorite Style Icon: Lily Aldridge
Lily is a style icon both on the runway and on the red carpet. This year, we really got to see her show up at a lot of events dressed to perfection. She was featured in our "Snaps for a Snapshots" several times in 2014 so even by the numbers alone, she beats everyone else. We're looking forward to seeing more of her in 2015 and someday taking over the head angel slot when Adriana and Alessandra retire.
Runner up: Jamie Chung
Favorite Event of the Year: Company trip to Monterey
I don't know too many companies that take off work for a couple of days to go on a trip together, but I'm pretty excited that my company is one of them. This year, we went to Monterey, which was my first time there and I think in general – you're just bound to have a good time when you're around your best friends.
Favorite IT couple: Patrick J. Adams and Troian Bellisario
In the media, these two fly under the radar pretty well, but on their Instagrams and Tumblrs, these two are absolutely crazy about each other. Patrick appeared in only one episode of Pretty Little Liars early on and they've sort of been dating ever since. While they make it work in real life, we kind of think their TV alter egos would be a great fit too… lawyer…overachiever high school student? Okay so only if Troian's character were a little bit older.
Runner-up: Emma Stone and Andrew Garfield. These two will be number one when they finally decide to get engaged.
Favorite artist of the year: Banks
So my love for her was pretty much solidified when I saw her perform at Treasure Island Music Fest this year. She was amazing live and even more gorgeous than you would imagine. 2015 for me is probably going to be all about channeling Banks and giving that zero effs / don't mess with me kind of attitude. We love her. She's my spirit animal.
Runner up: Odesza (This was pretty much all I listened to this summer. I couldn't believe it when I heard that they were actually from Washington state and wondered how I completely missed the boat on them and seeing all of their shows early on.)
Favorite guilty pleasure: Vanderpump Rules (again!)
For the second year in a row, Vanderpump Rules is still my biggest guilty pleasure! The seasons from this past year have completely escalated and of course who could forget about the Stassi slap heard 'round the world? Never did I imagine there to be so much drama in one restuarant.
Runner Up: Jane the Virgin
Favorite Retailer: Aritzia
If I could only shop at one retailer for the rest of my life, this would probably be it. I pretty much now own one of every kind of piece from their store and have officially dove into the accessories this year collecting both the oversized scarf and beanie. While their prices are sometimes kind of high, I think the quality of their clothing is top notch and their pieces have lasted with me for years. They also do several sales a year which are a steal! The last sale had every piece in the store on sale.
Favorite Albums (in no particular order):
Tennis – Ritual in Repeat
Ariana Grande – My Everything
Odesza – In Return
Banks – Goddess
Slow Magic – How to Run Away
RAC – Strangers Part II
Sam Smith – In the Lonely Hour
Phantogram – Voices
Wild Ones – Keep It Safe
RAC – Strangers Part I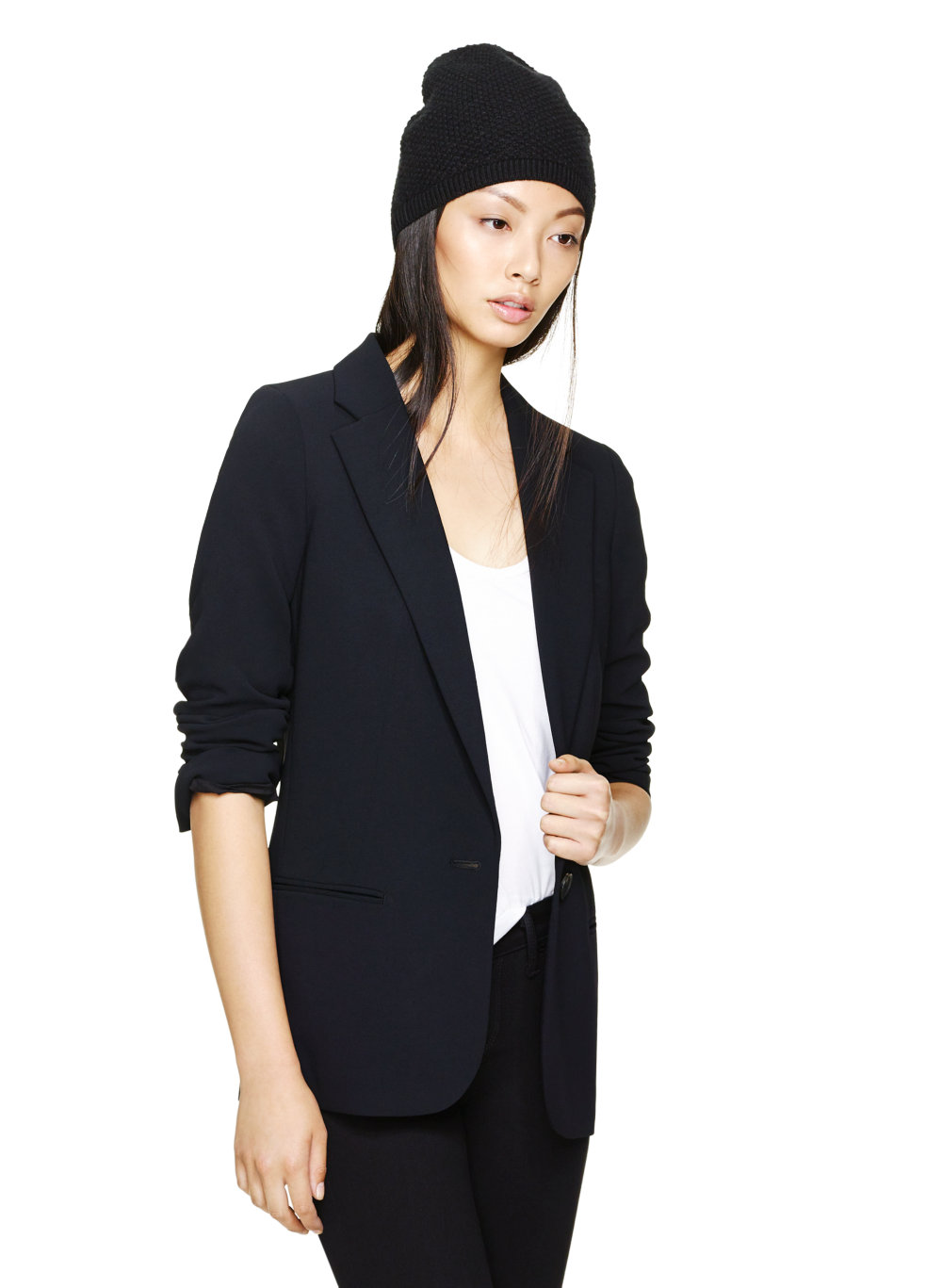 Favorite Purchase: Wilfred Black Beanie
Oh boy, I made a lot of favorite purchases this year, but when I had to narrow it down the beanie came out on top! I would wear this beanie every day if it were socially acceptable. I recently cut off all my hair and sometimes it dries funny and the beanie will – out of nowhere – save the day! It's perfect for a casual outfit or even dressing down a fancier one.
Favorite online past time: Yow Yow! (of course!)
Actually just kidding, this isn't a no brainer or anyhing like that. I've been really busy this year with my work life and my social life that I didn't get to spend as much time on Yow Yow! as I would've liked. That's why I really enjoy the holidays because the work slows down and I can work on these posts that I'm excited about for Yow Yow! It's my favorite part of the day when I come home from work and can kick up my feet and have some time to read other blogs and write about what I think would be great for Yow Yow and it's something that I often times miss.