It's actually been a few weeks since I returned from my trip back home! It almost feels a bit outdated to write this post now, but then I remembered that I couldn't not share all of the photos of everything that I ate while I was in Seattle. It just seemed like the wrong thing to do. Even though I'm calling the Bay Area home now, Seattle is never that far away and I don't take advantage of the short flight as much as I should. It can be challenging because I have times at work where I should be in the office and not on vacation, but luckily for me the summertime is not that time. And that time also happens to me when Seattle is the hottest and the brightest! I decided to go back for Father's Day and a few days extra which ended up being the right amount.
Before I even landed in Seattle, I had one request and that was for Kevin to pick me up at the airport (okay a 2nd request) and take me straight to Wasabi Bistro. I didn't get to go here when I was in town during the holidays and it was the only thing that I wanted because no offense – California can't even match up to Seattle when it comes to sushi and seafood. We were all thinking it. Also, I had sushi three times when I was home, so there.
The next morning we went to Din Tai Fung because who needs brunch when you can have Dim Sum and soup dumplings?!
The Bay Area is going to change drastically when this place gets put into Santa Clara later on this year.
I'm really into this whole "eating food that's not really good for you at events" type of thing. Hello corn on the cob soaked in butter! No shame eating this on a bench solo in front of a bunch of people walking by at an art festival. Doin' me.
And then Moms was like, so… you wanna eat again?
Fresh cut! Fresh cut! I've tried getting my hair cut in the Bay Area and with two so-so attempts, I've made the decision that my girl Mary is the only person that I can really trust! She wasn't too hurt that I tried it out with a couple other people, but we found our way back together. She gave me that Sarah Hyland hair for the day.
Even though I've been on Jennie's balcony more than a few times now, it never gets old. She's got the best view out of all my friends and I never get tired of taking photos on it. Seattle is the best, isn't it?
Homegrown is my favorite sandwich shop back home. I've been eating here since it opened! The Turkey Bacon Avocado is always my go-to favorite, but since I was home this time around I wanted to try something different – a more seasonal sandwich so instead I went for the Chicken Cherry Pecan!
Anna went for the half cause she was saving room and my eyes were bigger than my stomach.
We washed those sandwiches down with a dozen fresh oysters from Taylor Shellfish next door. There's always room!
My favorite professor and one of my favorite people in the whole entire world met me for french fries and a drink (well I had the drink cause she's preggers!) at my favorite romantical cafe, Oddfellows, in Capitol Hill. Before taking her class, my older friends in college used to tell me that her and I were basically the same person. It's true. We really are. This photo is actually pretty funny because we've both got the black bags, black sandals, and the same head tilt. She's the Miss Honey to my Matilda. Basically. Without the whole adoption thing.
How do I put this all away? I don't know. Momiji on Capitol Hill has the best sushi happy hour before dinner. If you're ever going to sushi happy hour anyway, go here. You won't be disappointed.
My friends and I thought we were going to have a night out at Havana for Hip Hop R&B 90's night, but we had a change of plans and did many many pitchers of beer and Bingo at Comet Tavern. We must've played 5 rounds and wow – it never got old. The most embarrassing part of the night? Calling a Bingo when I didn't really have one and doing the Chicken Dance in front of the whole bar for a good 2 seconds before I was too humiliated to continue.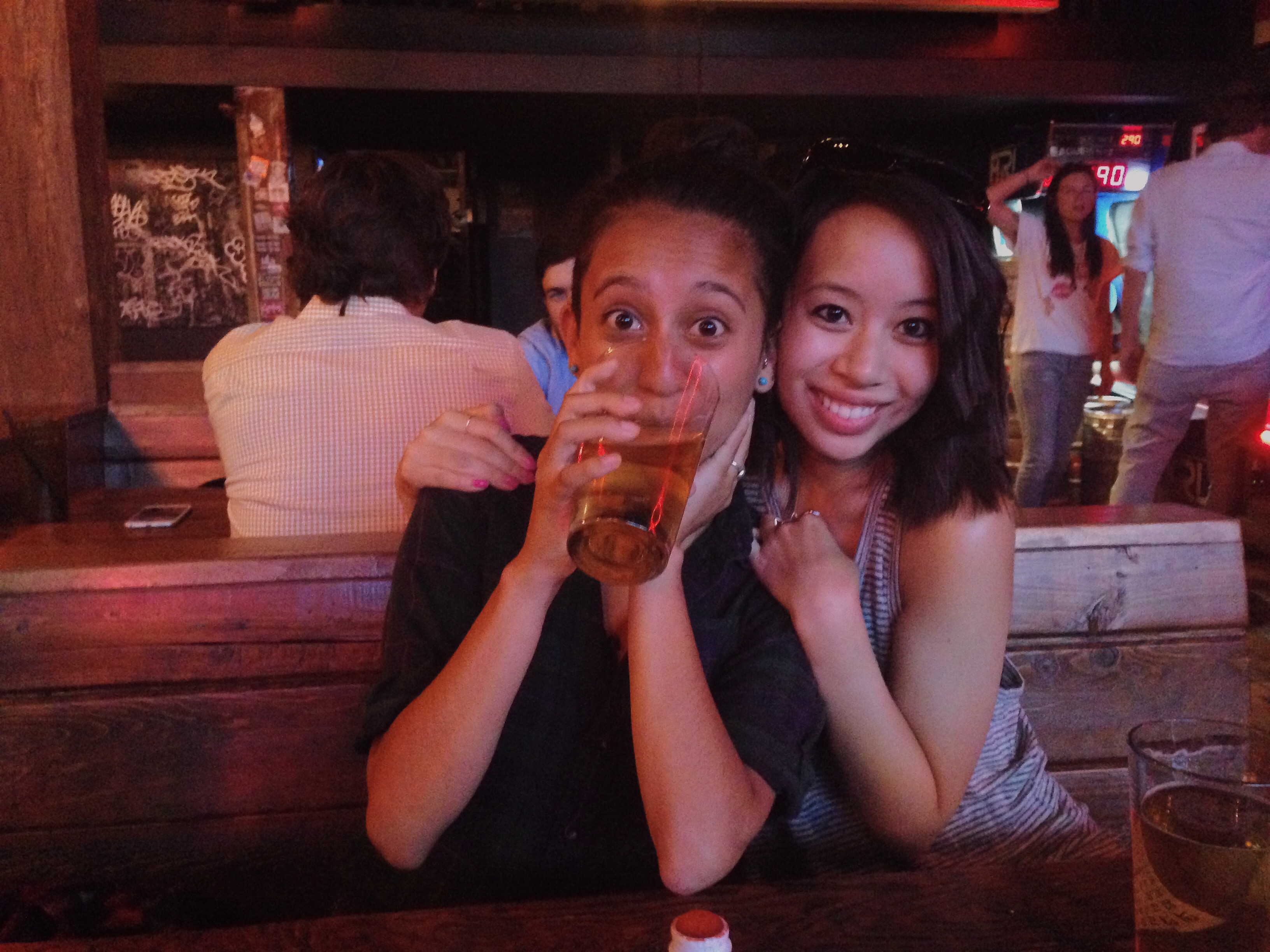 Some people think we're sisters. Don't we look alike?! No, we're two different races, but really I kind of treat her like she's my own little sister. Steph has grown into an amazing woman ever since I met her during her freshman year and I was an Orientation Advisor. I'm so proud of all that she's doing now.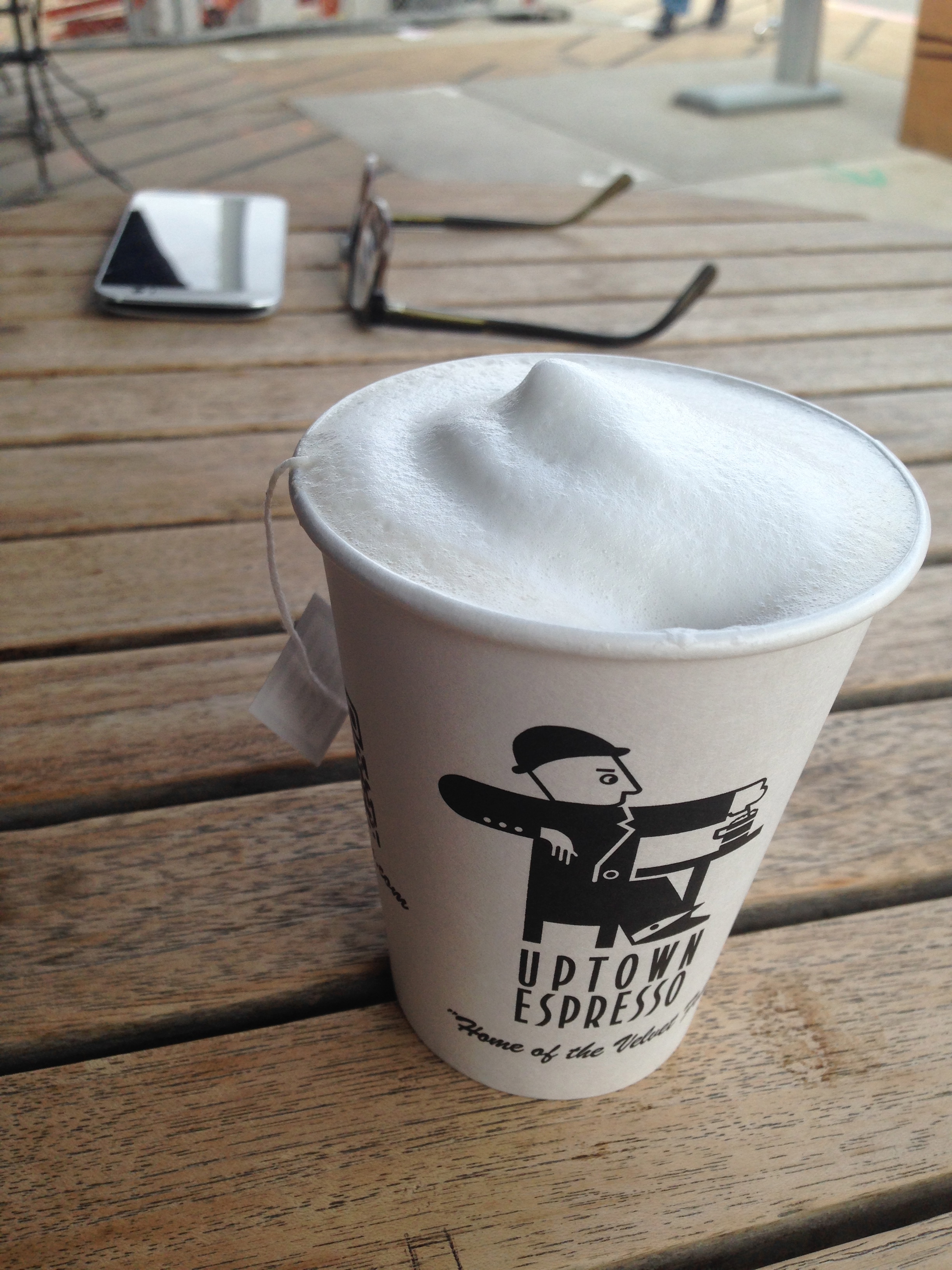 My last coffee date with Veronica before I left home at Uptown Espresso. We both ordered the London Fog which was delicious.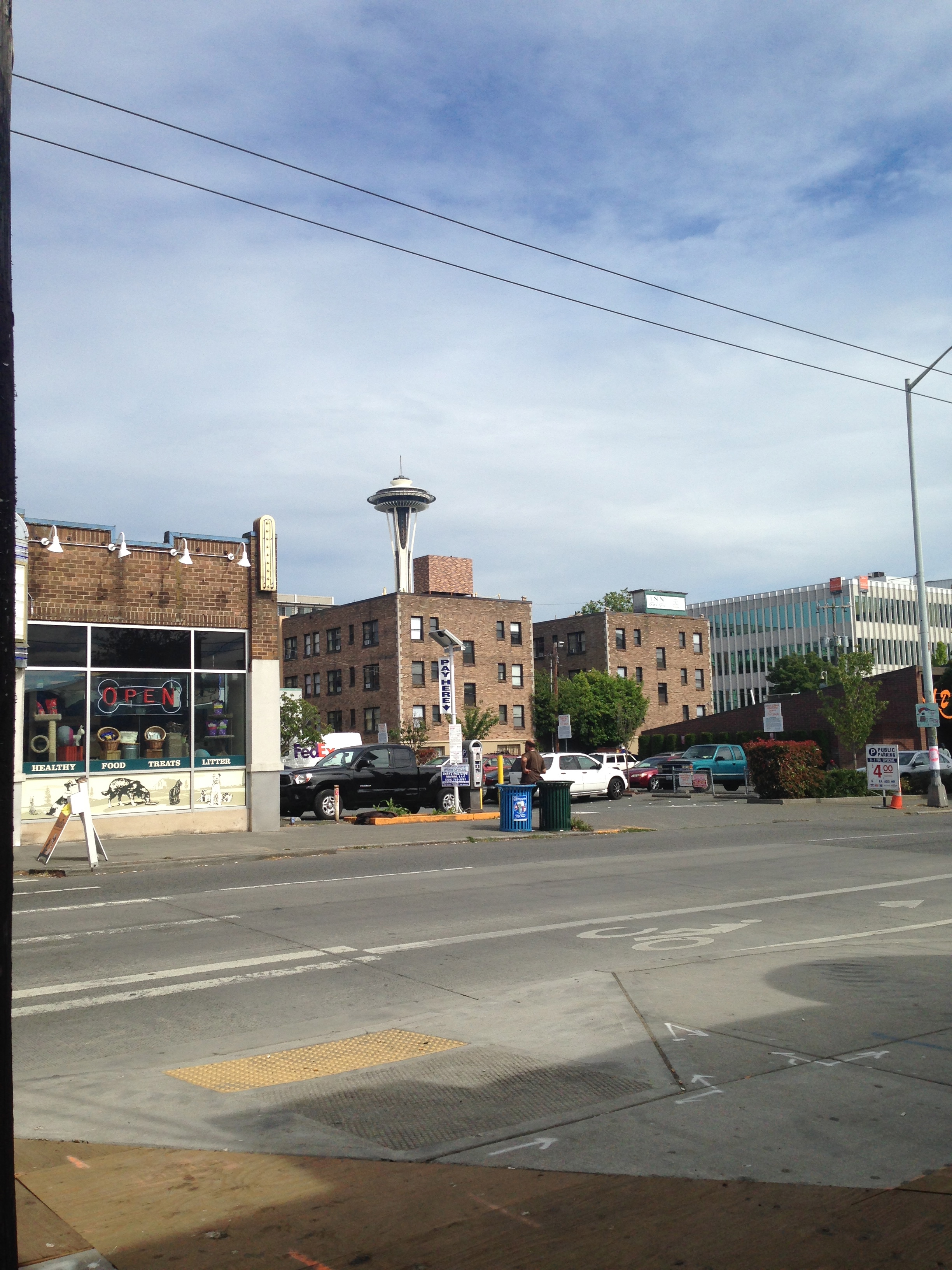 Just one more.