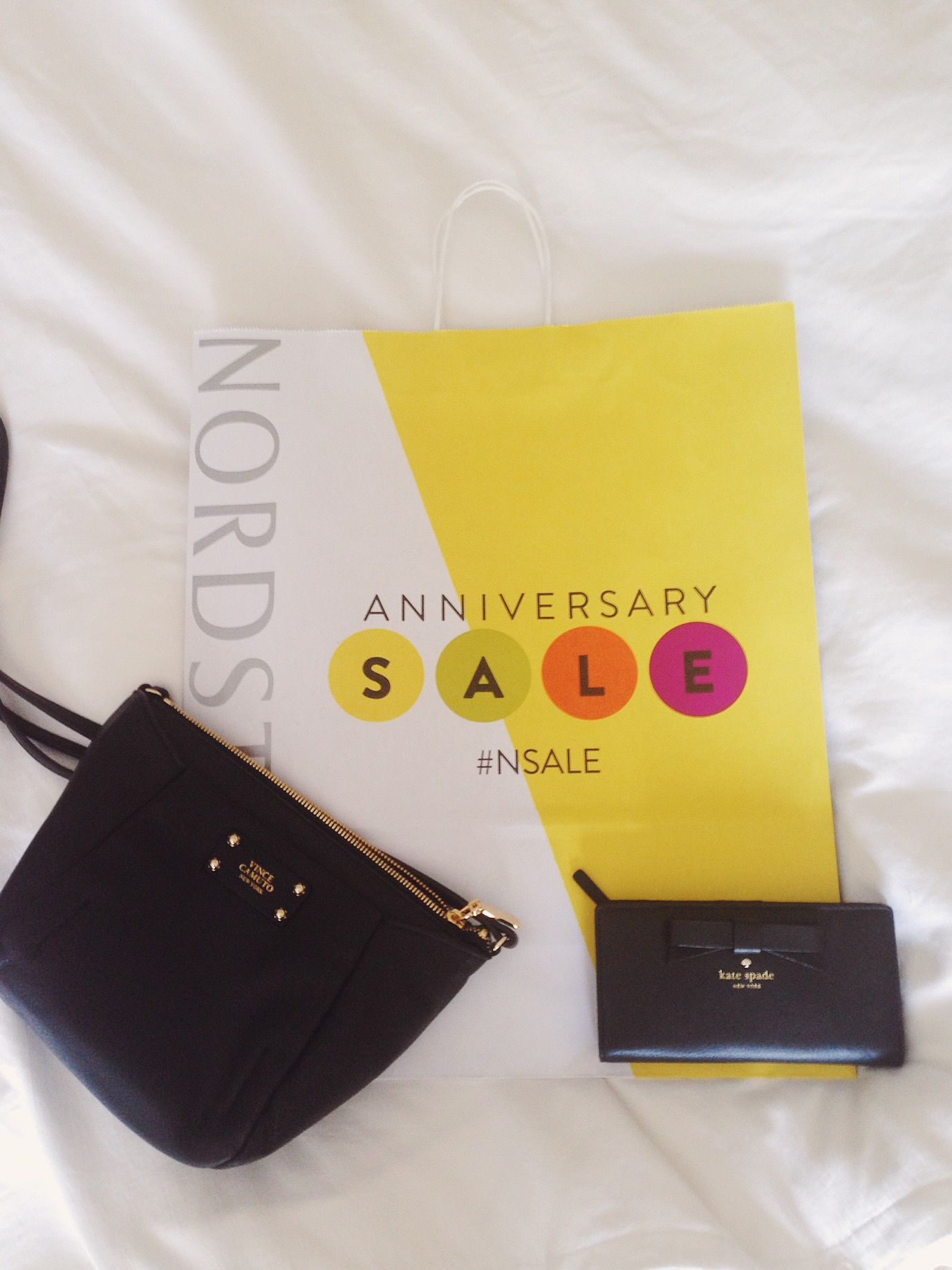 Saturdays are great days for shopping trips. When I was living in Seattle, the Nordstrom Anniversary Sale was a BIG deal and the only Nordstrom that you needed to shop at was obviously the Flagship. Since I'm not a Nordstrom credit card holder (really need to be!) I had to wait until their sale was open to the public. So to prepare, I marked this on my calendar and was out of bed by 9:30 AM this morning to get ready for the big event. I wasn't alone. The parking lot was already packed by the time I got there at 11. Luckily, I came in with an agenda and knew what I already wanted, but not before I took a stroll to TopShop, TBD, and Savvy just to cover all my bases.
I was in desperate need of a new wallet (I was using a hand-me-down from my mother) and a new everyday black purse (my last one from Azalea broke!) so I was very happy today when I walked away with a perfectly sized Kate Spade wallet and a Vince Camuto purse. I almost bought the matching Kate Spade purse with the wallet, but then I thought, I don't really want to double match. I was also worried that the Vince Camuto purse was too chunky, but  I really liked that it had one main zipped up compartment and two on the side that could button up in case I needed to store more things. Better to be safe than sorry!
Thanks Nordstrom for giving me more everyday essentials to add to my collection!