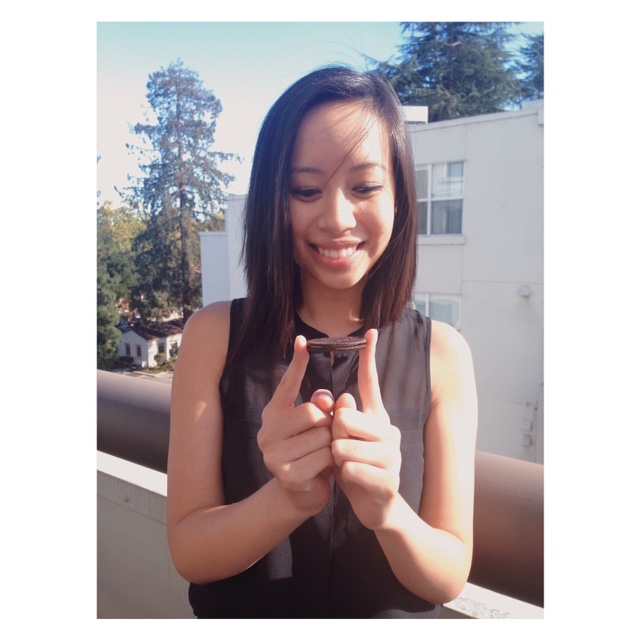 I learned a few weeks ago that my favorite childhood cookie was releasing a new kind of cookie… the OREO THIN! Unfortunately, I missed the boat where I could receive a free sampling of it and instead had to wait for it to arrive in stores. Well, I waited…and waited…and waited… Three weeks had passed and they still weren't on the shelves of my local Safeway. Trust me – I checked. Just when I had thought about giving up on the whole thing entirely, there it was… I had to buy a pack. I wanted to buy two, but I exercised self control. Since, it's not all that cool to finish an entire package of Oreo's by yourself anymore, I decided to bring it in for my coworkers, but not before sending out this email to them:
I've been hunting down Oreo Thins at the grocery store for several weeks now since they have been released. Just this weekend, they finally arrived at my Safeway.

I brought them in for people to try!! They are as thin as a pencil! Less calories! Super cute and adorable!

!!!
Gone within 45 minutes.