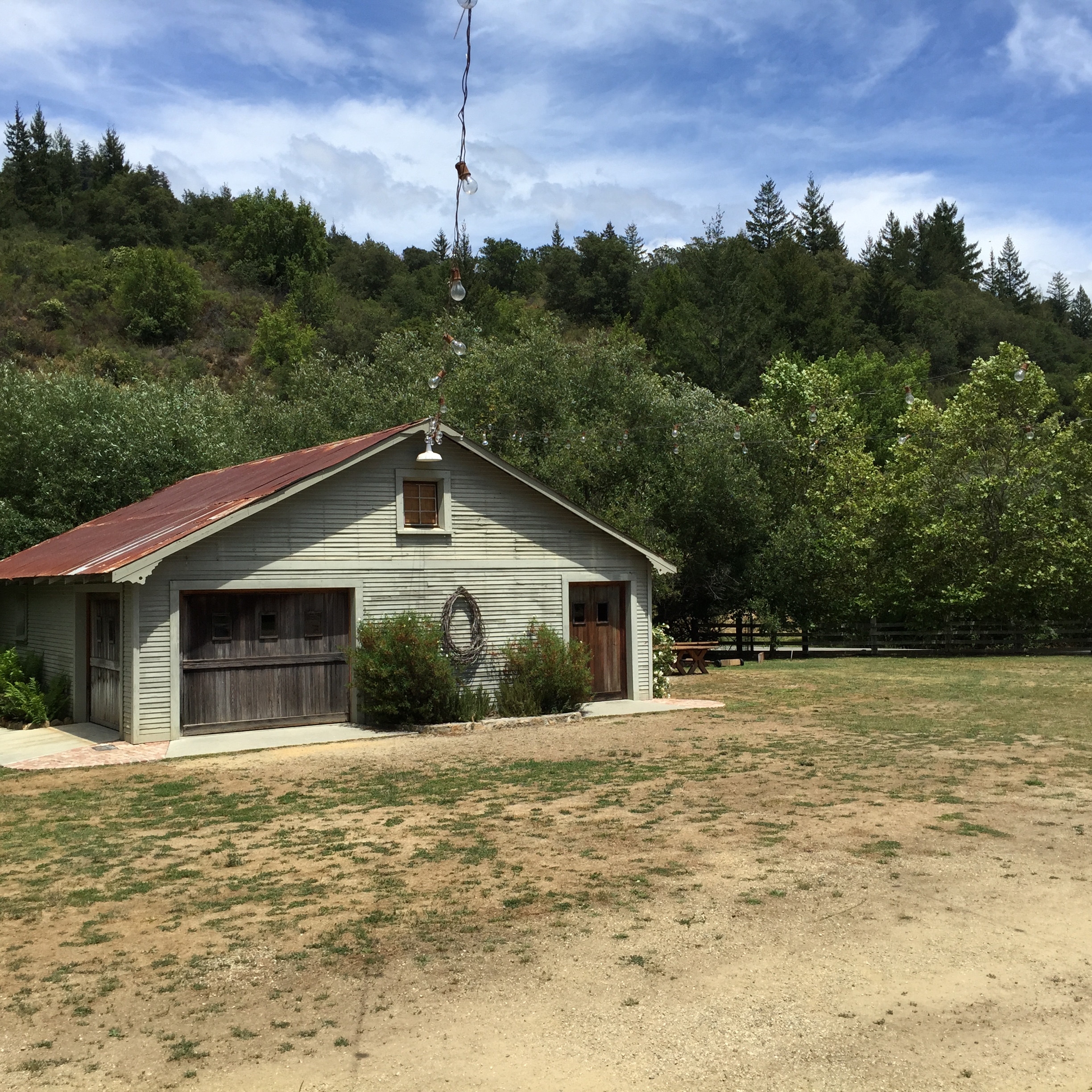 Eric and I have been engaged for almost four months. Four months is a long time, some people plan an entire wedding in four months (which by the way is nuts, don't do that.) And you know what we've done in four months? Not a whole lot. We've spent two weekends looking at venues and have come up with no venue and therefore no date. For us, choosing a date and finding a venue come hand-in-hand. We didn't want to be stunted by this "must have" date to then find a perfect venue without any availability. We did narrow down the months we liked the most and therefore are open to any weekends in April and September 2016. The problem is that now April seems impossible as time continues to fly by and we haven't gotten that much closer to finding our perfect venue.
About all Eric and I knew going into venue scouting was that we like the idea of having a venue that represents us – meaning outdoors. We've had our heart set on an outdoor venue since the start… or at least we thought we did until we travelled to our friends wedding the other day and the wedding party venue was just beautiful! Unfortunately, it's too far away for us to book it for our wedding but it made us realize that we cant shut off every indoor venue we see – there might be an unexpected perfect venue out there for us! The reason we would prefer an outdoor venue is because Eric and I have spent our last 6 years together hiking various mountain ranges, summiting peaks, biking around cities, running through parks, and bouldering and so for us, emphasizing the outdoors is key. Getting married in Northern California is both perfect and stressful because we literally have TOO MANY options. I know, I know, that sounds ridiculous, and please feel free to play me the world's smallest violin for this sob story, but it's true. There are hundreds of wedding venues if you keep an open mind and aren't exactly sure what you want and this becomes overwhelming quickly.
So, weekend 1: Santa Cruz & San Francisco. We explored the Santa Cruz mountains and saw a few venues with cabins on-site that would help us in creating our full weekend experience. The problem here was one had cabins that were, shall we say, a little too rustic, while the other was unfortunately and predictably, out of our budget. The third was in all senses, absolutely perfect with the exception that their curfew is wait for it…9:30pm. That's right, 9:30pm. Is it even dark at 9:30? I mean yes, it is duh, we don't live in Alaska, but still. This wedding is not only a celebration of love and our new lives together, but it's also a party with all of our closest friends and family! And how are we supposed to get our party on when they're going to pull the plug at 9:30!? So we vetoed. In San Francisco (and the surrounding area) we toured three venues: one in the Marin Headlands, one in downtown Mill Valley, and one in downtown SF. The one in the Marin Headlands was really wonderful and is on our short list as is the one in downtown SF. At the venue in Marin we even got to sneak on-site during a wedding setup and meet the caterer who works exclusively with them. She was hilarious and fun and the venue had a ton of character!
Weekend 2: Yosemite. Yep that's right, we explored a venue option in one of the country's most popular National Parks and boy, was it perfect. Cabins on-site, a saltwater pool, hiking and biking up the whazoo, not to mention it's all in our budget! What a dream.
So where are we now? We have narrowed down the venues we've seen to our top four and we have a weekend planned in the near future to explore wine country; aka the mecca for Bay Area weddings. We feel as far away as ever and I can't even really tell you why. We're worried about making our guests traveling a great distance just to see us tie the knot and we're worried we're never going to find a venue and set a date at all. At this point, April feels out of reach and rushed and September is approaching quickly. I guess what I'm saying is, for those of you who already have their dream venue picked out from before you even started dating your fiance, GO YOU, and for those who live in towns with less options, you're nailin it. And for me? Get me some wine because we really need to set a date.