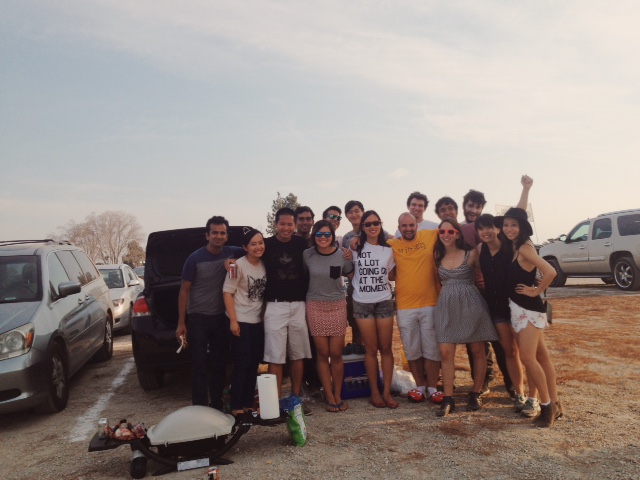 Sometime last year, my co-workers had bought 24 tickets to Taylor Swift. At the time, I was like "Oh, nah I don't want to go. I hadn't even listened to 1989 really." Then the week before the concert was actually happening, a serious wave of FOMO fell over me. I needed a ticket. I wanted to go, but I didn't want to say anything because I had turned it down so hard before! Luckily, someone pulled out in that final week and a spot had opened up to which I quickly accepted. Even in the time since the album was released, I still hadn't listened to it that much other than the songs that had gotten radio play, but I was still really excited. I've heard such good things about Taylor as a performer and I really wanted to see it for myself!
As a group, we held a "Taylor Tailgate" prior to going into Levi's Stadium. The demographics around us? Young girls and their parents, as expected! This was still one of the most fun things that I've been a part of this summer though 🙂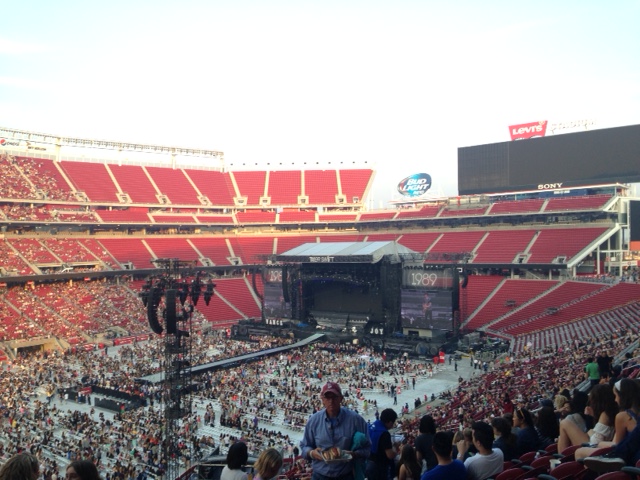 I felt like I was in enemy territory going into Levi's Stadium (Go Hawks!) but this is still the nicest stadium that I've ever. been. to. Half of us were down on the floor while the other half had seats and I'm actually really glad that I had a seat. A lot of times people think that means that you can't be standing the whole time and dancing, but that wasn't the case for us at all!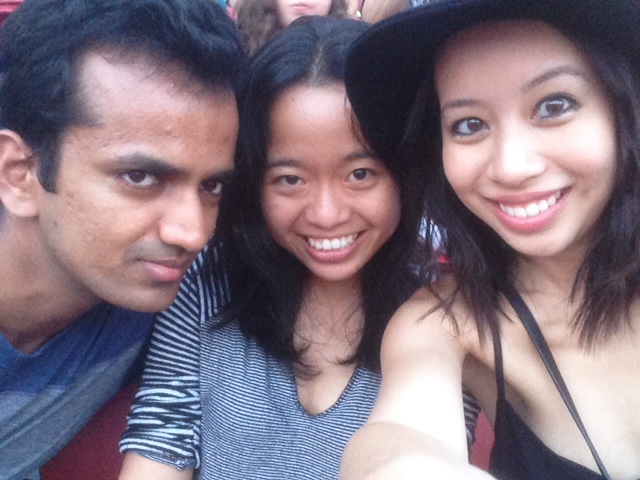 Pre-show selfies!
*****
I have to say that when I went into this show, I thought that my excitement level was going to be a 7 the entire night, but when the lights started to dim and Taylor took the stage, I was an 18/10 the rest of the time! I've always had varying opinions about Taylor throughout her music career, but on that stage she kind of seemed like the most adorable and perfect human to ever exist. An issue that I typically have at concerts and what I had noticed in myself during Ariana Grande was that the set list was constructed in a way that would make an audience's energy level waver. There would be songs that were high energy and then slowed down and with even worse transitions, but since Taylor has been performing much longer than Ariana she was nailing it. She spent lots of time addressing the audience and her fans even tempting us with secrets guests that might appear in the night (my favorite part!) Just the fact that surprises were even happening at all was enough to make me internally freak out. In case you missed it… she ended up bringing out Little Mix to perform "Black Magic!" I think I was the only one in my section that screamed for them, but that's because if you've been reading Yow Yow! for the last month then you know I'm obsessed with this song. She also brought out Joan Baez and Julia Roberts (random, but still brought out a shriek from me – what can I say, I love surprises!)
Honestly, the only lull that I had in the night was near the end when I was starting to get tired from the evening and the songs had taken a turn for the slow, which there's nothing wrong with. I still had the best time singing along to all of my favorites "Bad Blood," "Style," "Blank Space," "We Are Never Ever Getting Back Together," and "Shake it Off." I couldn't believe how much fun I actually had and was so surpised that I would enjoy myself that much at a Taylor Swift show. Maybe I'll decide to buy a ticket now every time she goes on tour. Also, being in this environment reminded me of all the times my Dad brought me out to Spice Girls and Britney Spears when I was a little girl and that was just super precious. Parents that do stuff like this for their kids… just remember that they're never going to forget these moments.
The last time I went to a show that was kind of at this scale was Ariana and this one surpassed all of my expectations. My only qualms? I wish there were some covers, some more acoustic pieces, and maybe an encore. However, I get when you're Taylor Swift and performing shows at this level that those intimate details that once were present at your smaller shows and tours start to become less of a priority and noticed less by audiences and fans.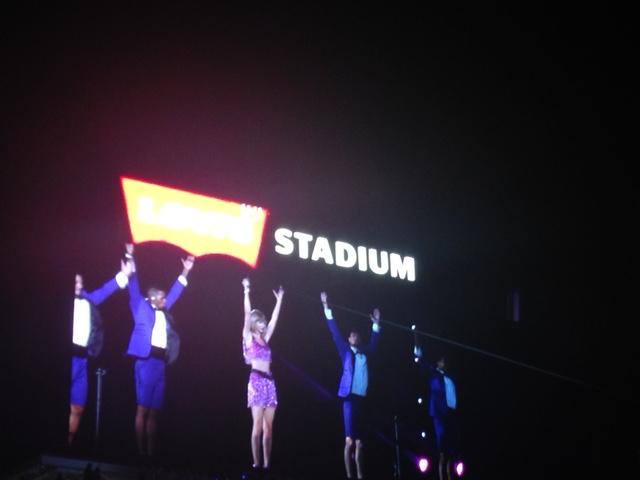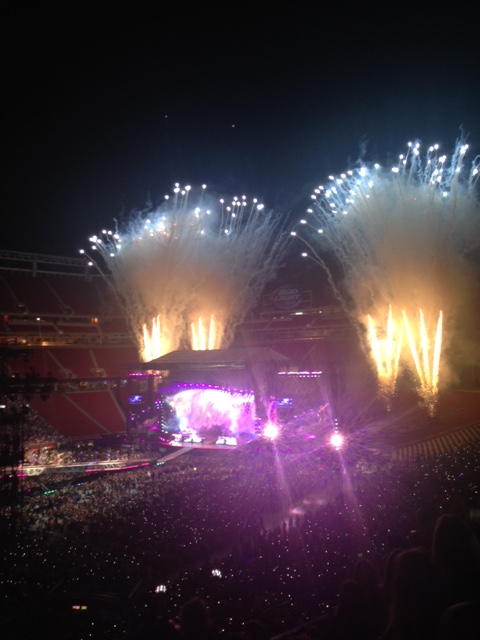 Fireworks finale!
I really left that show last night being more of a fan than I was when I came in. When you're surrounded by that many people that love her, it's easy to find yourself in that camp as well. With all of her relationship/life advice and being in the forefront to her fans the entire night, it's like magic. The 1989 tour is magical! Or maybe I'm just excited about Little Mix.