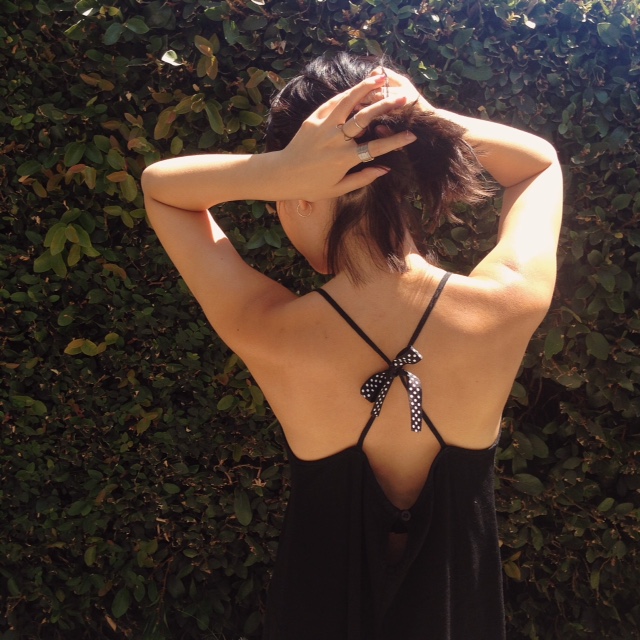 For as long as I've been dressing myself, I have always had an issue with my straps falling off my shoulders – for dresses, for tank tops, it's a struggle. It was so bad recently that I even considered just using a safety pin to connect my two straps together, but then quickly decided against that because safety pins were such a throwback to my emo high school stage. Then, in my time of need, I stumbled across a video of Connie Wang of Refinery29 solving this exact problem!
This video here will be your everything.
Immediately, I rushed to my closet to try and find some thin scarves that I could use to not only emulate this look, but also solve a huge issue. However, even though this was a simple black dress, this didn't seem to work the way I wanted it to. Then I remembered this pretty black and white polka dotted ribbon that I had purchased a long time ago that I used to decorate my studio in college and brought with me to California. I tied the bow myself without looking and it was just okay, but then my co-worker Sepideh tied it for this photograph and it looked amazing! Instantly, my straps were turned into a racerback style and it's not only functional, but still v. cute.
I can't even begin to tell you how thrilled I am to never have this issue again. Good thing, it only took me 20 years or something.