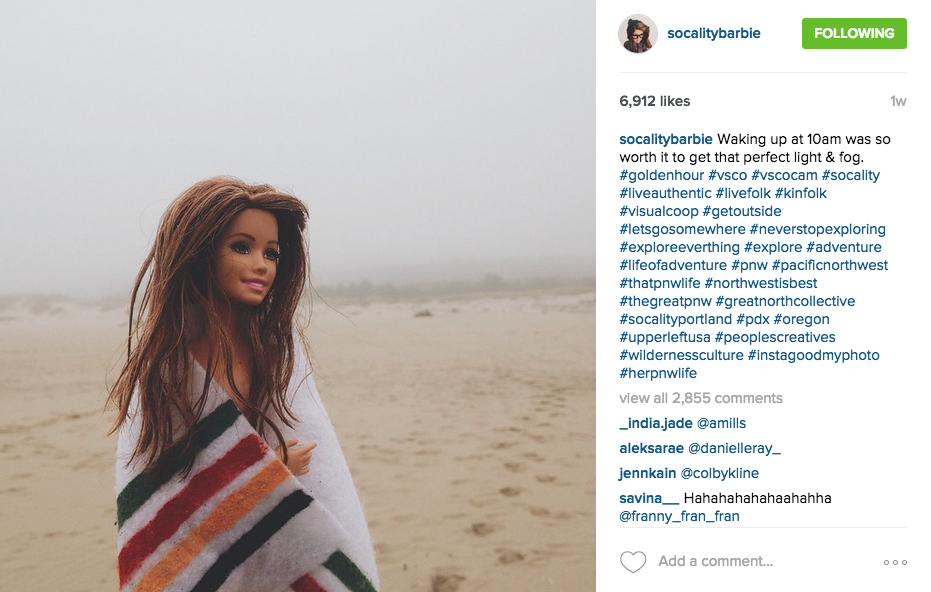 After being a week behind on blogging, I was introduced to a new Instagram account yesterday that I am completely enamored with. As most of you know, Instagram is something that I have been spending a little bit more time with in the last few months so when things like this happen, I get a little giddy. This Instagram with the handle "Socalitybarbie" is totally killing it. From the poses, to the captions, to the scenery, this Barbie emulates all of our favorite Instagram stars and pokes a little fun at it while doing so.
The account was created by an anonymous wedding photographed based out of the Pacific Northwest.
As the ingenious photographer told Wired, "Either your Instagram photos look just like her's or you know at least one person who does."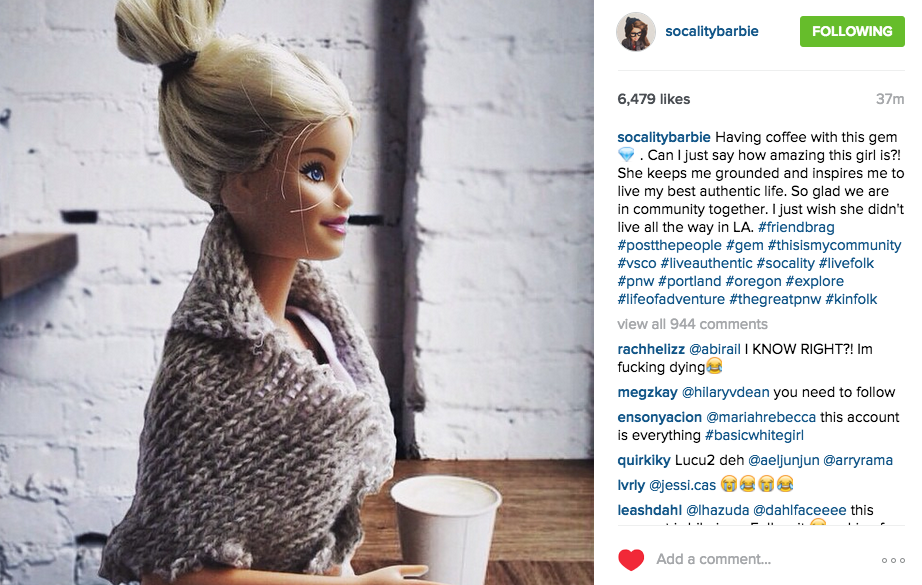 Yep, I can't even hide that this has been my life lately.