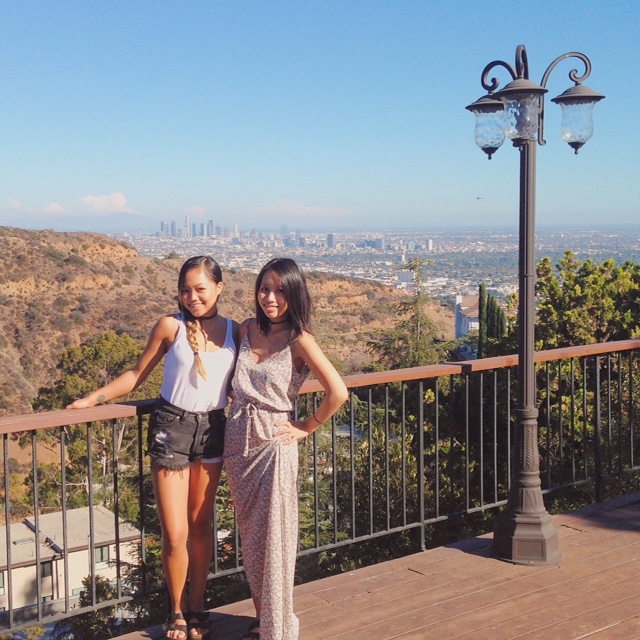 Alright, well if you couldn't guess it from my not-so-subtle hint last week, I was in LA last weekend! My darling friend Gelesia is engaged and getting married next year and I couldn't be more thrilled for her. She's been with her fiance for about six years and I really didn't want to meet him for the first time on their wedding day. We had been talking about visiting each other for a few months now, but with her launching her own line and wedding planning, it seemed like a better idea for me to visit her right before my busy season. We enjoyed our weekend so much together that we've agreed that we'll be making two trips a year to see each other in our respective cities. Next year, she'll get a couple extra trips from me because of her bachelorette party and her wedding day, but I'm not complaining!
Above is one of the last photos we took from the weekend (at my request!) When I visited her, I couldn't help myself from looking through some of the pieces she was creating. I fell in LOVE with this dress and begged her to let me try it on and let me wear it for a photo in her backyard. Also, how great is this view of downtown LA?
For a throwback, here's a photo from when I last visited Gelesia six years ago in LA! We were babies and I overedited this photo.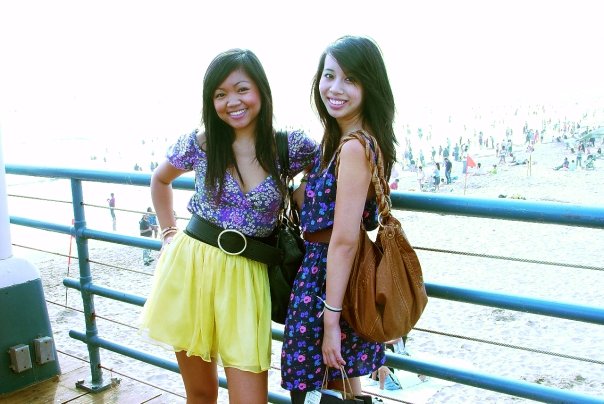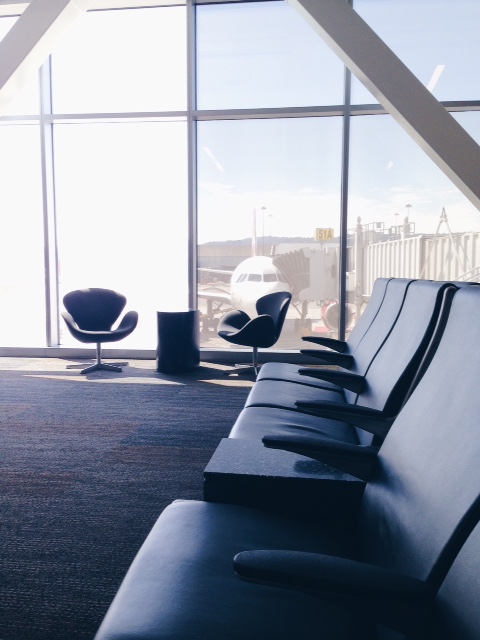 I'm such a worrier when it comes to getting to the airport so I arrived almost an hour and a half before my flight to LA started boarding.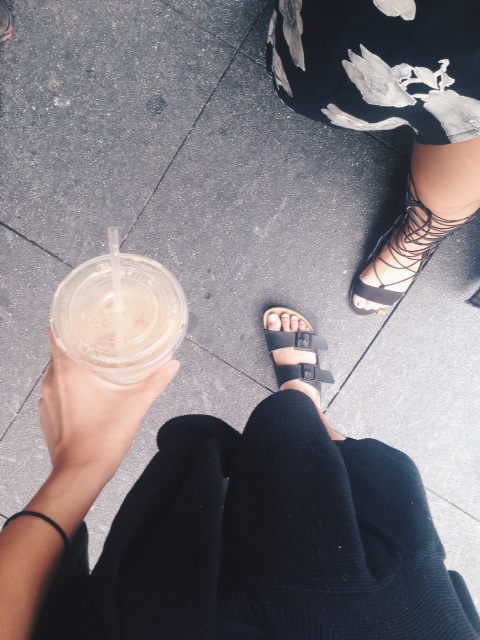 The fashion game is strong when I'm with this one. For breakfast on Saturday, we waited an hour in line for Eggslut! Gelesia had never tried it before, but was all in when I told her that I had heard that they served up the best egg sandwiches ever. We also had Valerie's iced caramel latte, which we deemed liquid crack. You can find both of these things at Grand Central Market. This place is amazing! And kind of like SF's Ferry Building.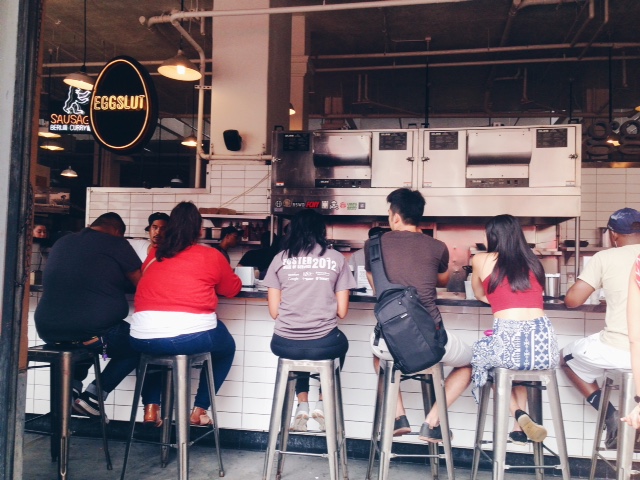 So… uh… about that Eggslut sandwich picture. We didn't get one, because I couldn't figure out how to take a good photo of it slash I was too hungry and gave up on the photo. This should suffice, right?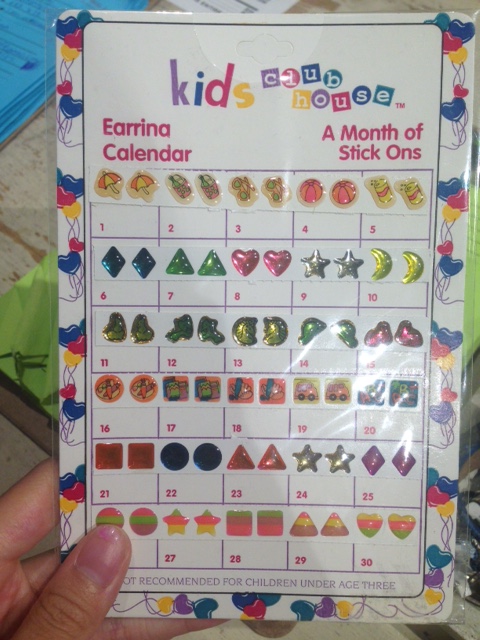 Who remembers this major throwback from your childhood?! We found these at a boutique called LF. I wonder if these will actually make a comeback. Probably not, but it's still nostalgic nontheless.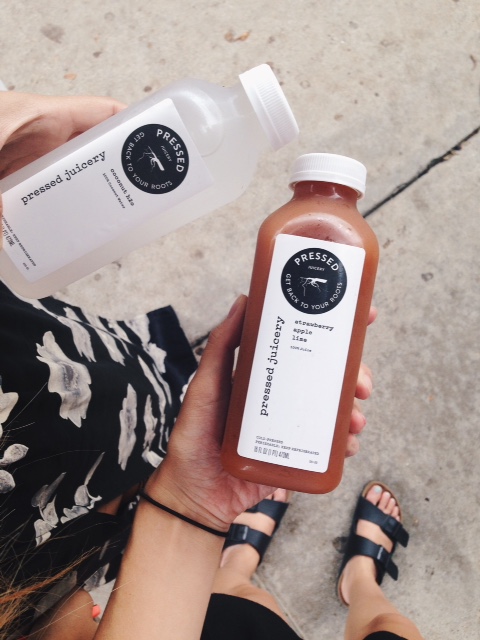 The friends that juice together…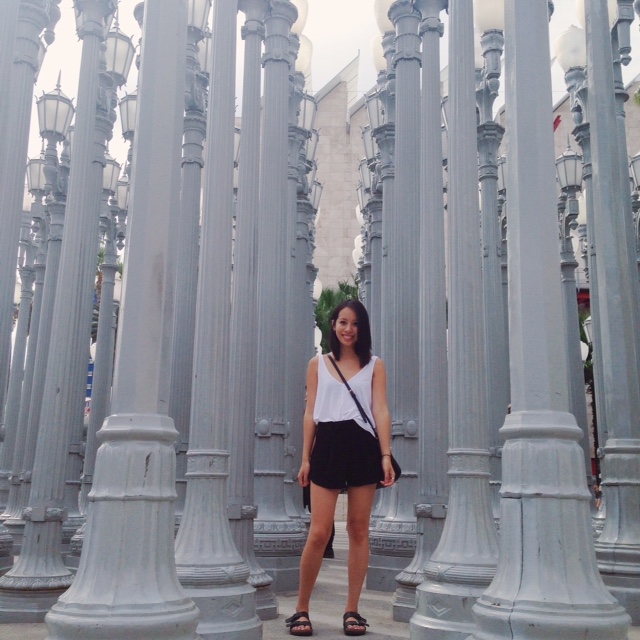 I had never actually been to LACMA before and really wanted to make a stop. These columns are pretty cute.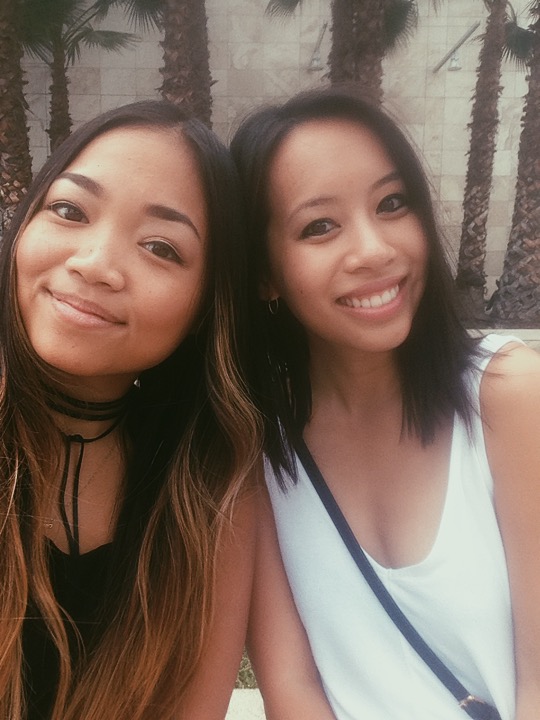 I never take selfies, but we made an exception this one time.
The guy who took our photo was really into being our photographer and must've have gotten 11 shots of us like this. Interesting how that happens sometimes.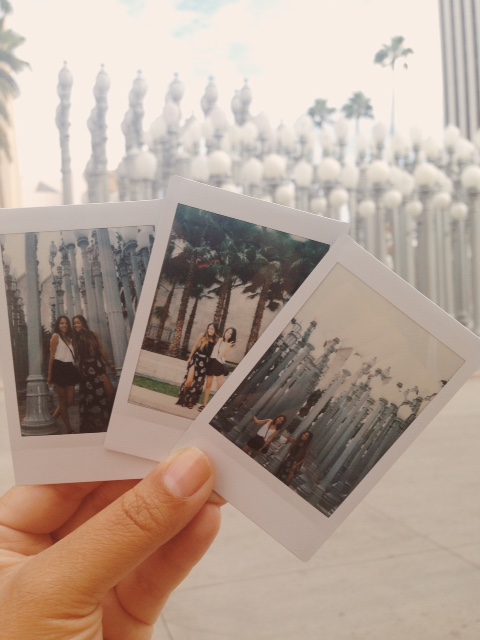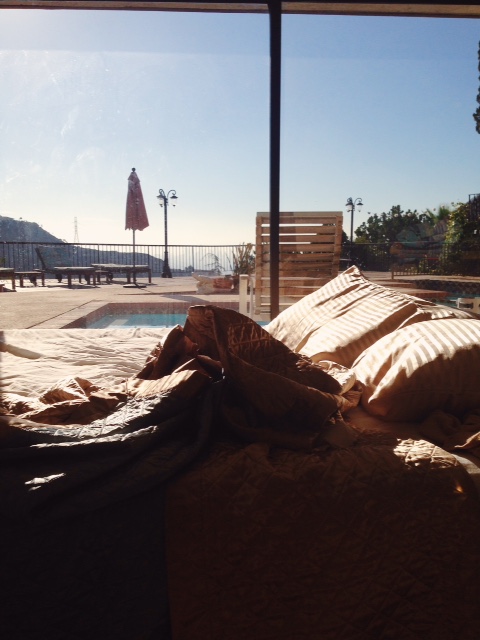 This is what it looks like to wake up in Gelesia's house in the morning. It's super pretty, but man – that morning sun is not so forgiving. As the morning went on I rolled more and more away from the sunlight until it was scorching and I moved to the couch (where I took this photo)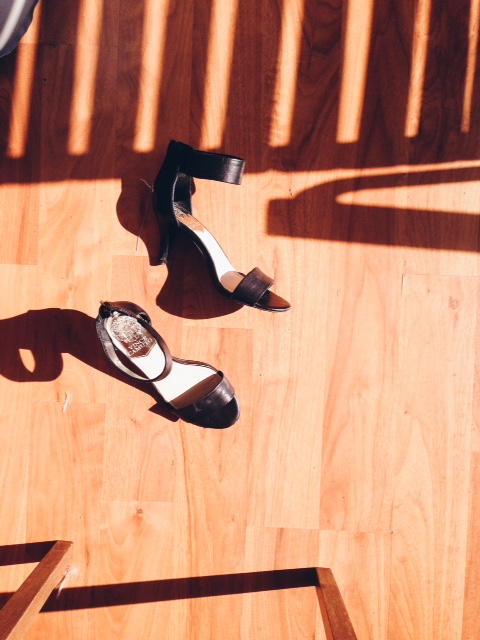 I love LA, but wow – it's so different from the Bay Area. Everything is fast there and the traffic is relentless. I was very very happy to return home after the weekend, but I definitely appreciate the getaway and of course Gelesia and George's hospitatlity! There's also just so much to do and see. Unfortunately, I just couldn't pack everything in, but lucky for me I'll be returning soon hopefully!