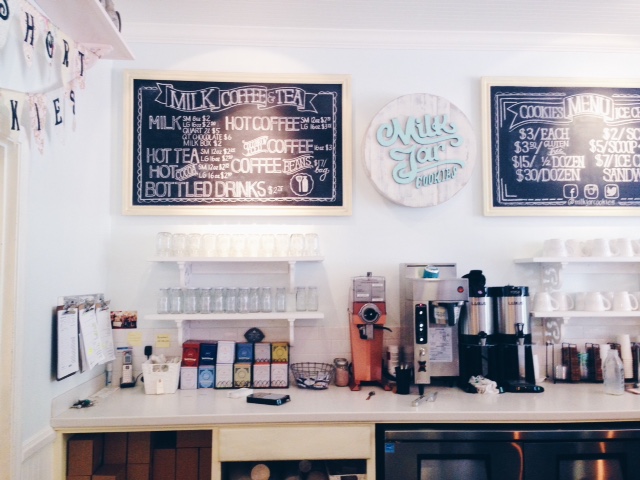 While I was in LA last weekend, I mentioned to Gelesia that we had to stop by Milk Jar Cookies before my flight. I actually blogged about them two years ago when they first opened their shop on Wilshire, but because I don't visit LA that often, I never had a chance to stop by. Luckily, Gelesia is like me and we LOVE eating multiple meals a day and both have a sweet tooth. She had never been there either so it was kind of fun discovering and introducing something new to her! We were hoping to get to the airport around 5ish and the shop itself was closing at 5 so we made it in with five minutes to spare! I was so worried I actually decided to call them up and ask them if they could maybe you know… stay open for a couple minutes after. They couldn't guarantee it – as expected, but it was worth a shot! We were nearly frantic about these cookies. Gelesia and I weren't the only ones who had the idea of coming in right before closing because as soon as I arrived, a line quickly formed behind me. I felt slightly guilty that I was about to purchase a dozen cookies (there was barely a dozen left!) knowing that there might be some people behind me that were going to be unhappy with me snatching them up! I guess I'm just really glad/lucky that I came when I did.
How darling is this shop though? It's literally a pastel dream. Because I like my co-workers so much I purchased a dozen for them to share the next Monday and encouraged them to cut them in pieces so they could try a bunch of flavors. My favorite Sherwin decided to eat a whole Rocky Road cookie though because he didn't read my email that closely. Kid couldn't help himself!
Banana Split
Chocolate Chip Walnut
Chocolate Pecan Caramel
Cinnamon Sugar
Mint Chocolate
Oatmeal Chocolate Chip
Rocky Road
Lemon Blueberry (which G and I shared on the car ride to the airport!)
White Chocolate Raspberry
I'm not even lying to you; these are the best cookies I've ever had. Sometimes I think I'm on the verge of shipping myself another dozen because I love them so much.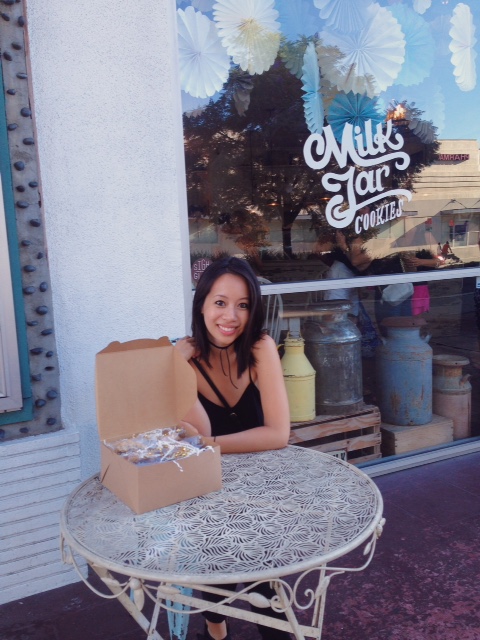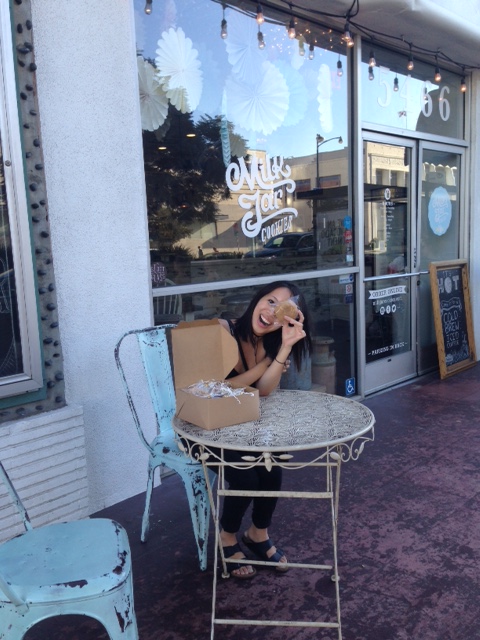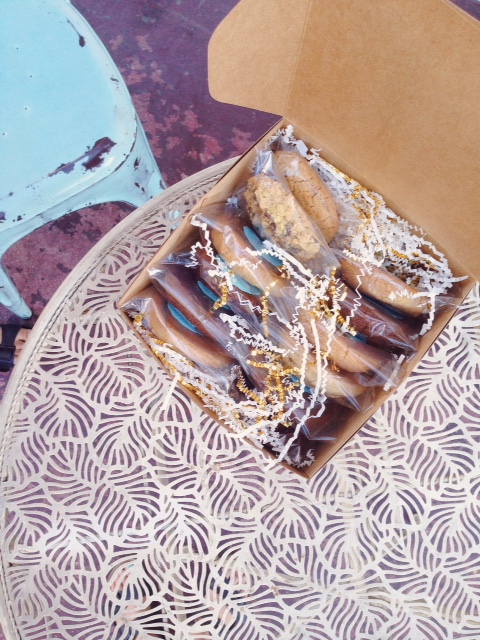 Even the box was all done up! Each cookie came in its own plastic wrapping with a sticker detailing which flavor it was. When I sent the email out to my coworkers that I had brought these back I told them that it was "literally a party in your mouth." And the box is a party too.