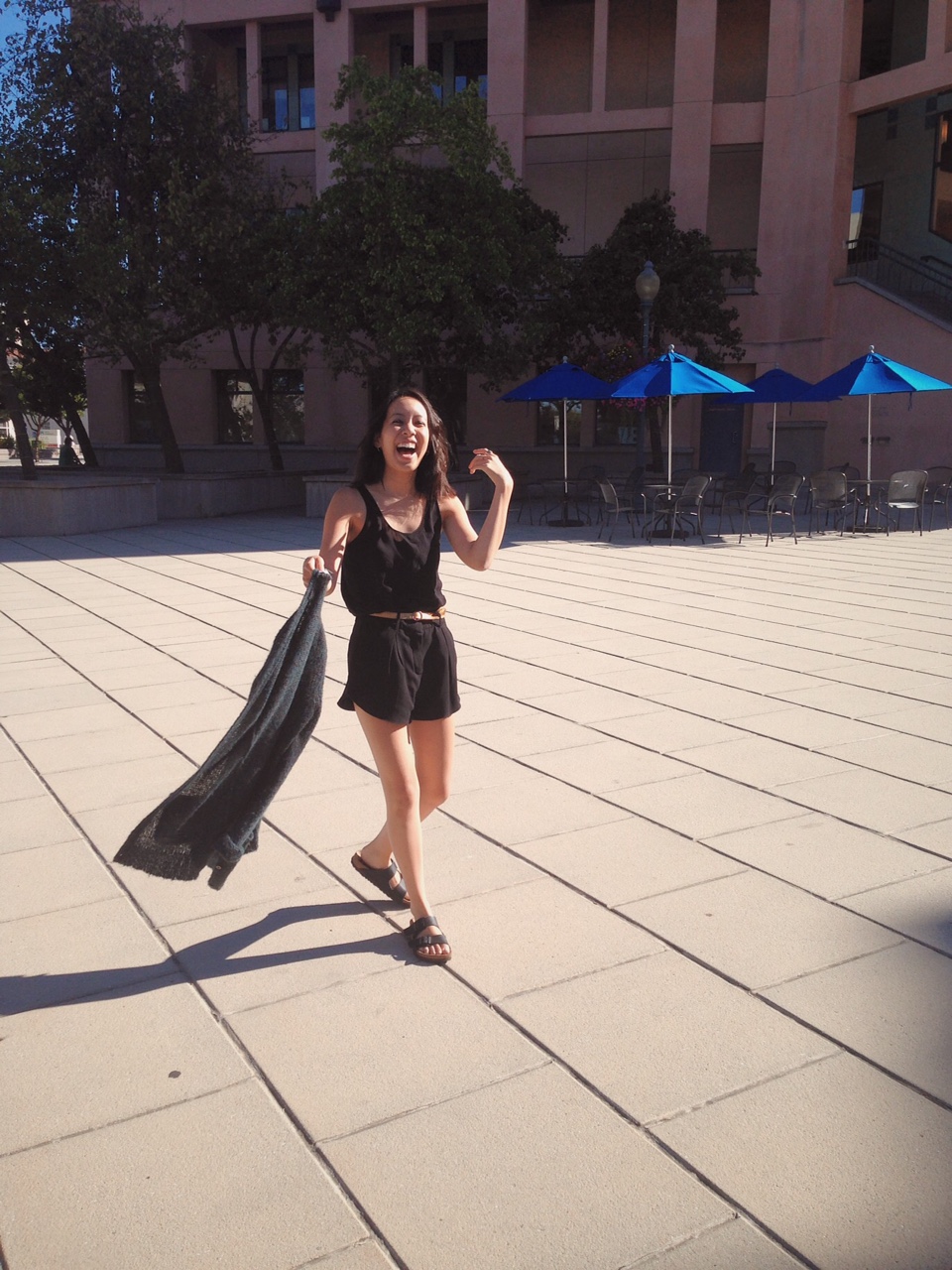 Tank top – BP Nordstrom / Shorts – Aritzia / Belt + Sweater – Madewell / Birkenstocks
There are some days where we feel completely off when it comes to doing these mini photo shoots. Then there are days like this where I'm at my most comfortable and my photographer and co-worker Sandy is completely nailing it. This was the first time I'd ever worn this outfit to work and now actually looking back on it, it looks very disco to me. I remember getting dressed this morning and thinking I needed to trade in my Birkenstocks for a pair of roller skates. I remember it also being a scorching hot day as well, but I usually bring a cardigan of some sort since the air conditioning in the office can be unforgiving. We can't ever win with the right temperature in California. The next few pictures in these series don't vary much for the top one, but we still thought it would be fun to include.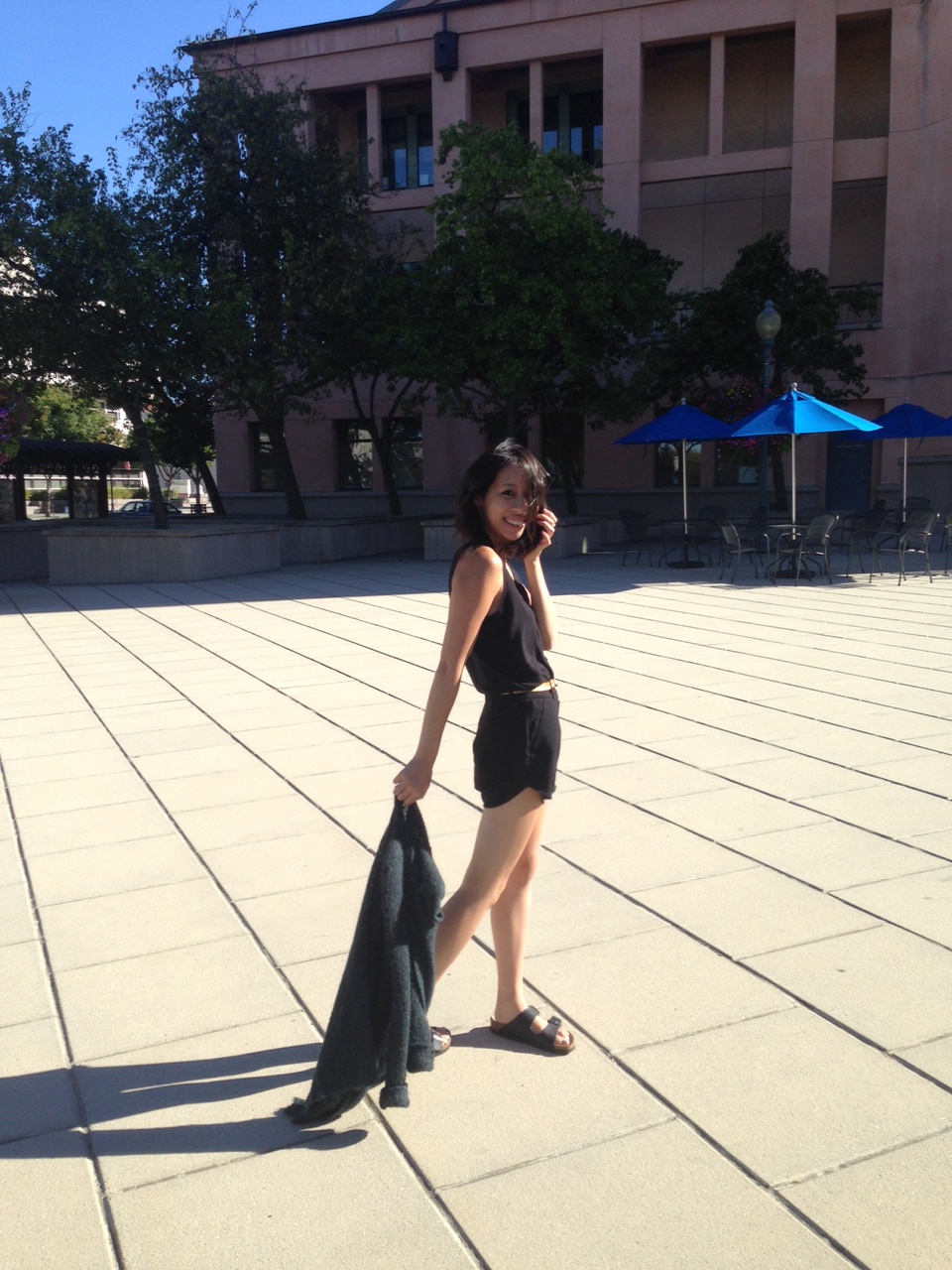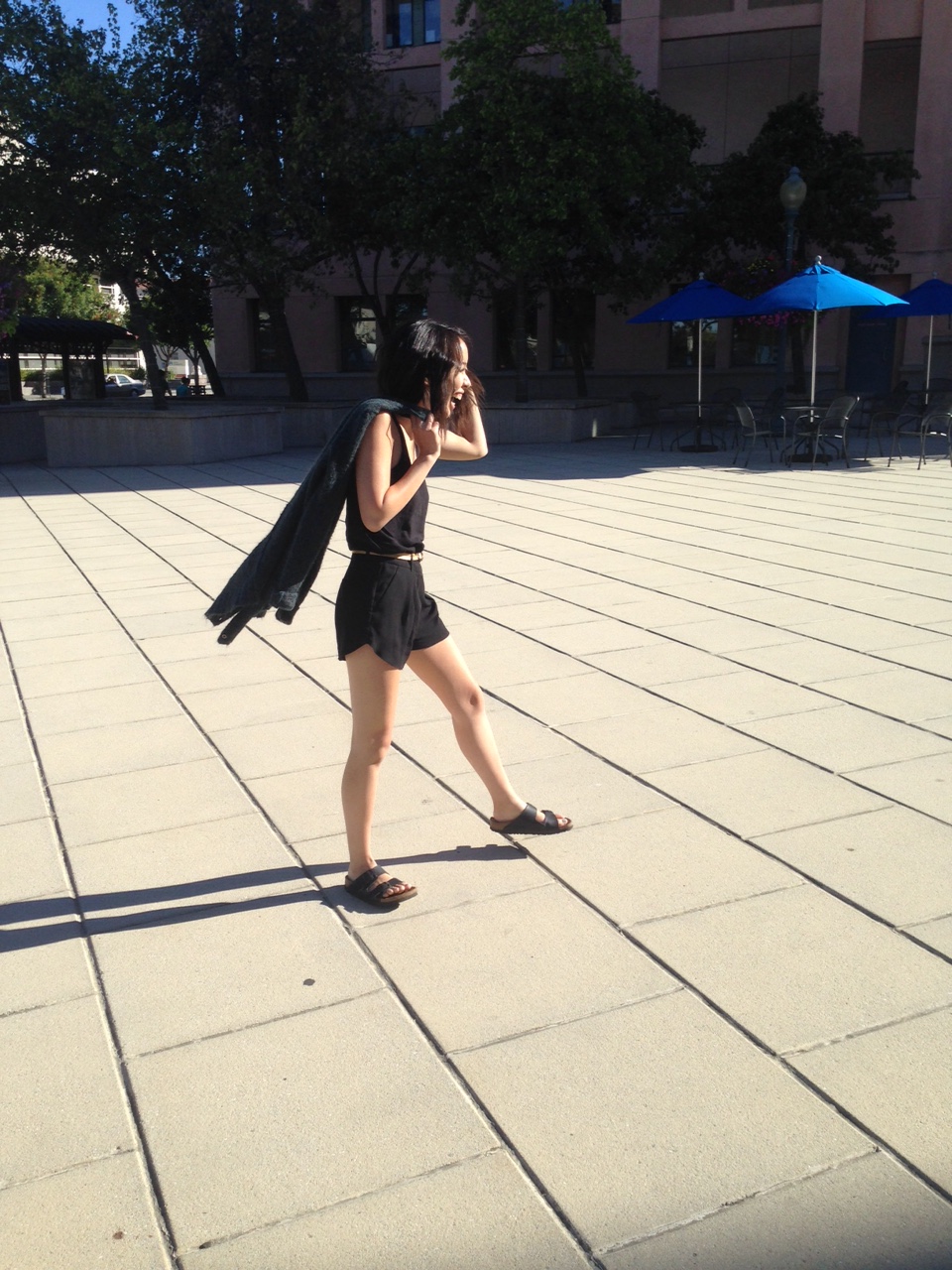 These aren't edited cause I'm totally lazy.