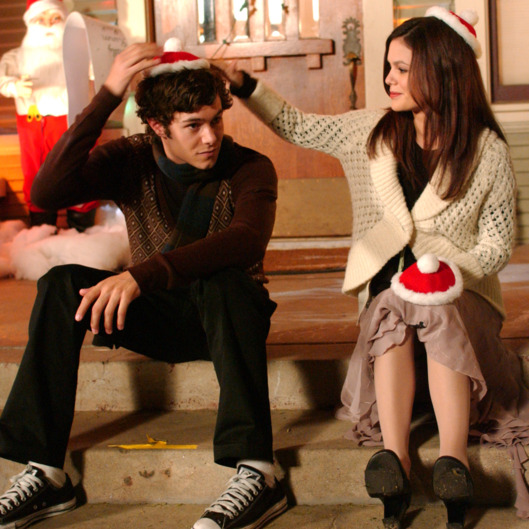 This photo above is not from the first season, but we love Christmakah so much that it seemed like the perfect picture to include. Mandi and I were all set to have a night out yesterday in the city, but after settling in after a weekend of Thanksgiving festivities and a home cooked meal, we #optedinside for a viewing of the movie Dope and the first two episodes of The OC! Yes, the classic television series is now streamable on the CW Seed. We didn't know what that meant either, but it worked and if we didn't have an early morning today, we probably would've gotten through half the season. It's been years since we fell in love with this series and now watching it when we're much older and not pre-teens we seem to have noticed a few things we didn't recognize before.
Seth and Ryan are the cutest best friends
As much as you kind of hate how dramatic and silly Marissa Cooper can be, you kind of love her. You root for her because she's so troubled.
Summer was awful in the first two episodes. Terrible lines, terrible personality and she left Coop laying at the front of her door blacked out
Sandy Cohen was the best chracter on the show that was a parent.
Why does Seth think that he can sail to Tahiti on Summer Breeze?
The pool house is better than Seth's bedroom. Ryan had it made.
Did we ever see the Cooper's dog again after the first episode?
When Seth throws Ryan under the bus and outs him for his Chino past at the party – that was a lame thing for him to do.

"This is how it's done in Orange County!" Classic.
Mandi is originally from Orange County and I just got back from there for Thanksgiving so we were having a moment, clearly.