One of my favorite albums turned 10 years old this week and to be honest, I can't even remember the first time I heard this or if there was a specific person that introduced this to me. It's 2016 so in 2006, I was over Myspace, way into Facebook, and starting to read more blogs. "Double Pump" was a 1:45 long track, but it was enough to get me hooked. It was all I had heard without hearing anything else and it's just a mashup of beats and not any real vocals until…Madonna comes in at 1:02.
We discovered the full album shortly after. It became a part of my studying routine to be listening to Girl Talk as I was studying – which is crazy by the way, but I figured at the time that it was much better and safer than taking adderall – which I didn't need by the way.
I ended up seeing Girl Talk in concert 4 times, attempting to get on stage the 2nd time, and actually getting on stage and dancing in front of the crowd the 3rd and 4th time. I was feeling pretty nostalgic the other day so without even knowing it was the 10 year anniversary, I threw Night Ripper on in Spotify and started bopping along while getting down to some serious emails.
I really love this article that Stereogum wrote to commemorate the 10 year anniversary of Night Ripper and one of my favorite albums ever. It's true, Greg Gillis isn't the first to do this and he's not the last, but he's so good at what he does. I'm still trying to figure it out. And sure, some people have gotten close – I booked a mashup artist that I liked once for a show and they did a phenomenal job, but that's also cause I just couldn't afford Greg at the time. I still prefer Girl Talk over The Hood Internet and Super Mash Bros. Greg is still touring and if you haven't seen him live yet, you gotta. You'll never experience anything quite like it.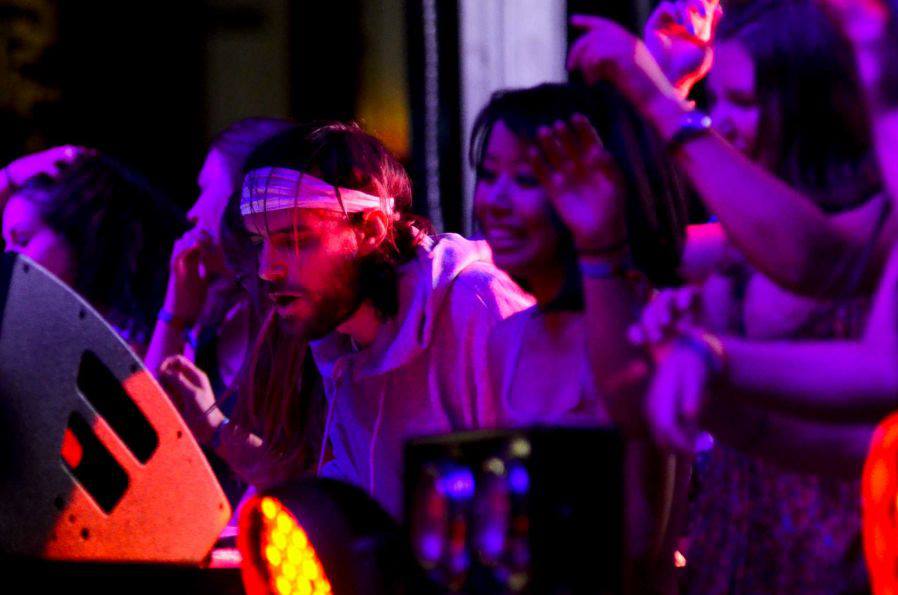 #neverforget