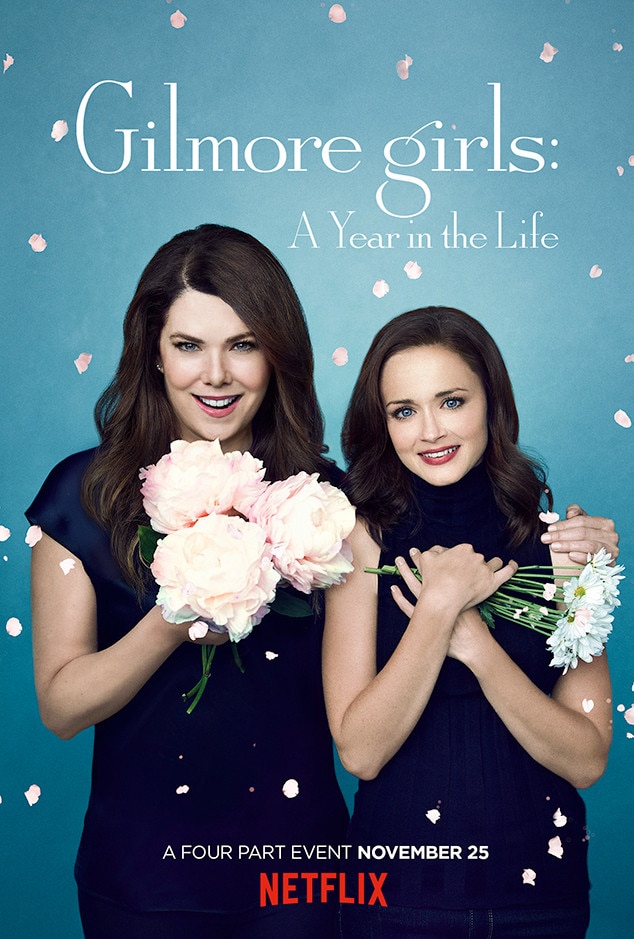 Happy Thanksgiving weekend everyone! I hope everyone is thoroughly stuffed and completely well-rested! I just spent the last few days in southern California with my relatives and decided to come home right before the weekend because these days I'm always craving more alone time at my home especially having been on the road on/off for the last two months.
As I type, I'm on episode two of the revival. Two things to note, 1) I rarely watch Netflix and by rarely I mean like 2-3 times a year. 2) I didn't even watch the last 3 seasons or so of Gilmore Girls so I have no idea where they even left off! However, I get fomo so I didn't want to be one of those people that wasn't watching the revival, plus Kristie and I talked about it today before I left for my flight so we started episode 1 together.
Who else is watching?! We've always loved the mother-daughter pair and of course, I want to see who she ends up with!