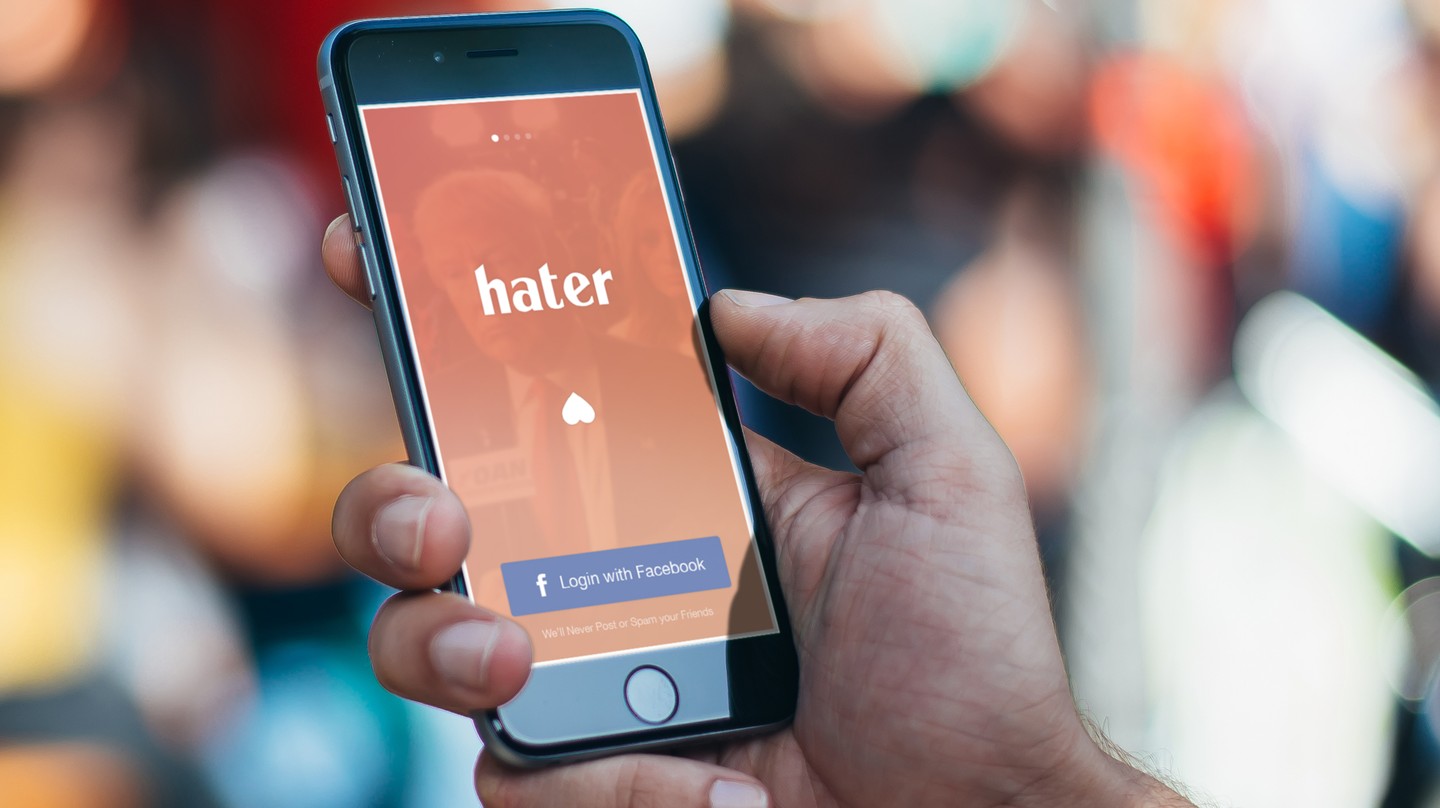 In 2017, there's a dating app for every kind of person. For a long time, I thought the most creative was "Farmers Only," but as dating apps grew in popularity, there was no limit or bounds for the specific type of person you might be looking for. With that said, the more specific you are looking for, the less options you end up having. One dating app that came onto the scene this week was "Hater" – for those who have a mutual hate for something. It doesn't seem like the most warm and fuzzy foot to jump off on, but if it works for people, then why not? According to Vice, if you hate Taylor Swift, camping, or Donald Trump (which I imagine to be a larger population here) then you're in luck! There's other people just like you and they might even be compatible with you too.
The app will officially launch February 8th (just in time for Valentine's Day!) and upon signing up, you'll get to swipe on all the things you hate. After that, you'll begin getting matched up with others that have a mutual hate just like you. Currently the app has 2,000 topics you can swipe on, but it's not clear if you have to do all 2,000 as soon as you sign up. How time consuming! Eventually the people behind the app hope that they can generate more topics for people to hate so that it can build itself out through their users.
For more information, check out Vice – happy swiping!