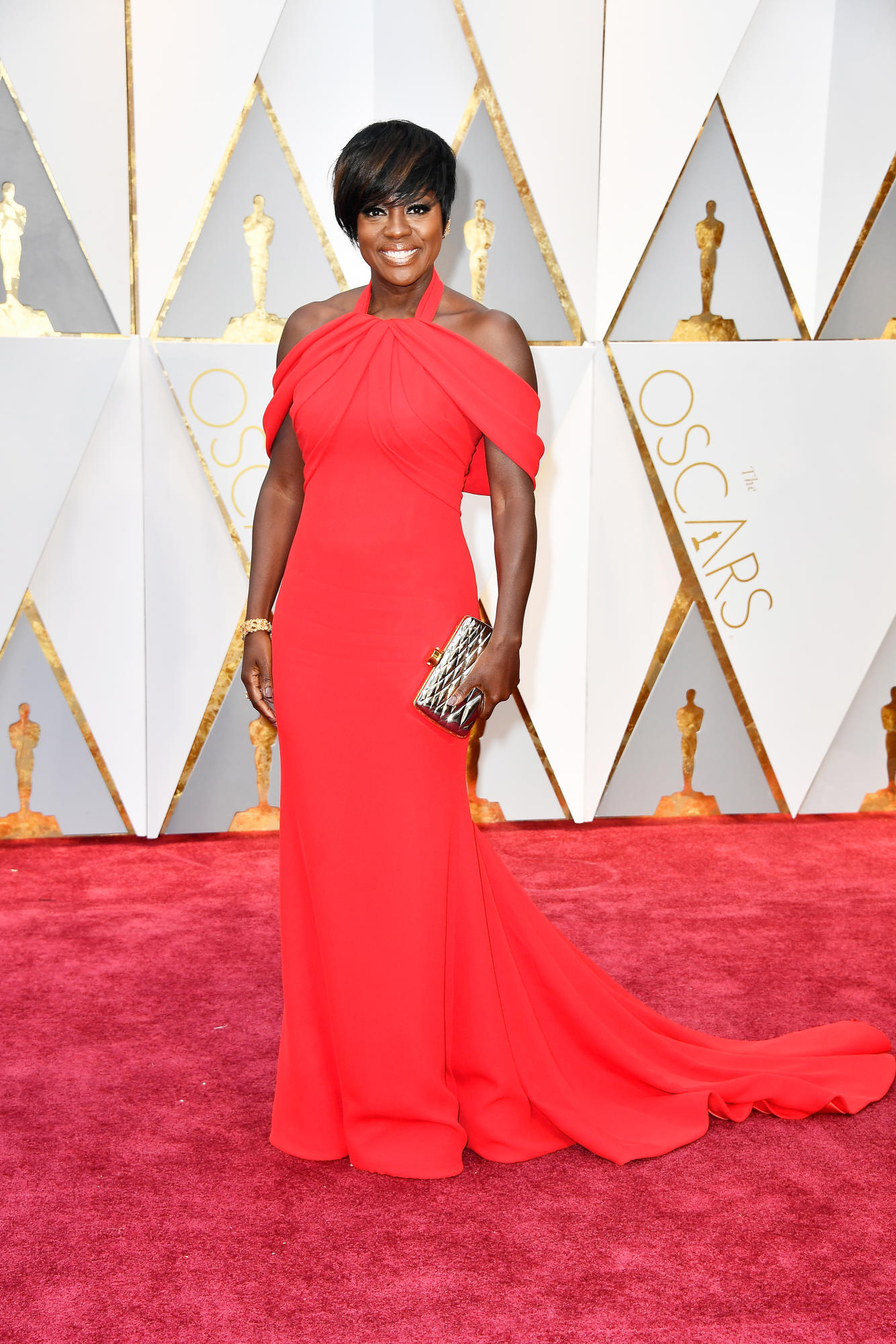 Viola Davis in Armani Prive
WOW what an award show. We're likely going to have a chat about all of the things that went on this evening, but for now – let's just get to all of the red carpet details. There was a lot of fringe, a lot of neutral color tones and "Hollywood glam." I'll admit, when I watched the red carpet special, there weren't many looks that blew me away right off the bat, but as the night went on, looks started to grow on me and we were able to figure out our top 5!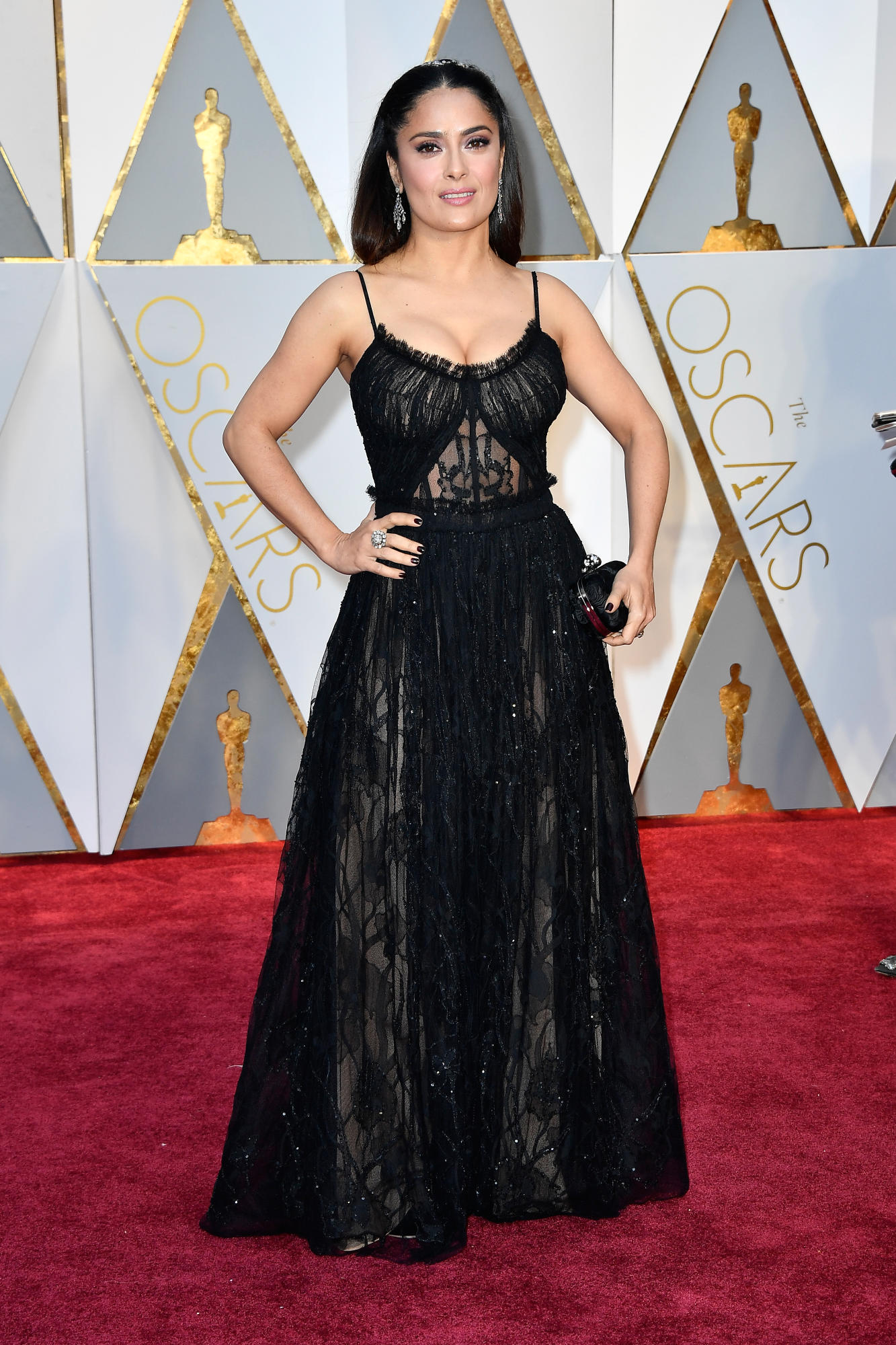 Salma Hayak in Alexander McQueen
The cut of this is quite interesting to me and there's not another dress on the carpet from the evening that looks quite like this, but it just wasn't my favorite.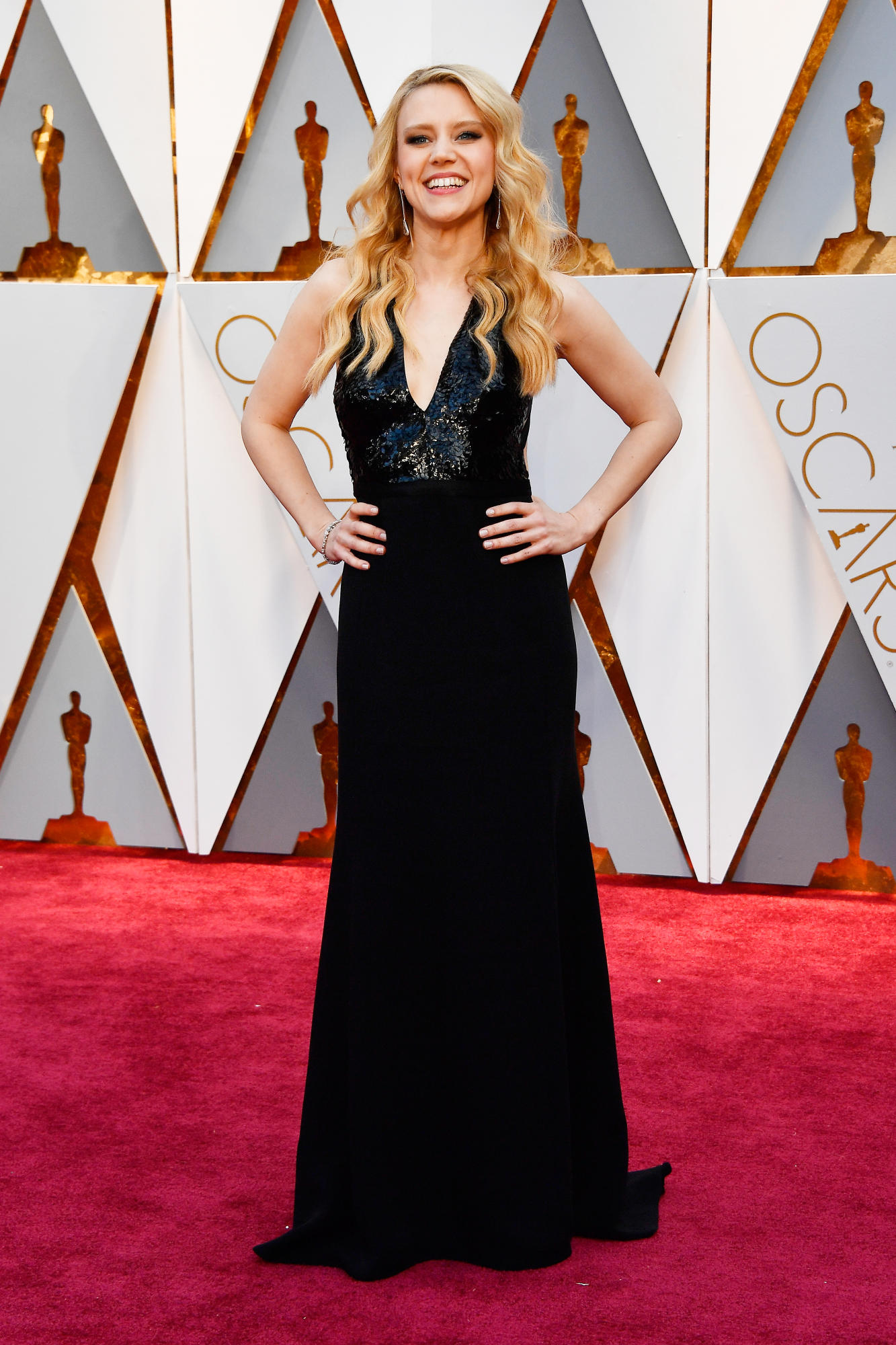 Kate McKinnon in Narcisco Rodriguez
Michelle Williams wearing Louis Vuitton
Beauty look yes. Dress – I'm not so sure. I felt like this was not as glam as I really wanted it to be. Nothing will ever top her yellow dress from way back when. The one part that saves this dress for me though is the bow in the back to pull it altogether.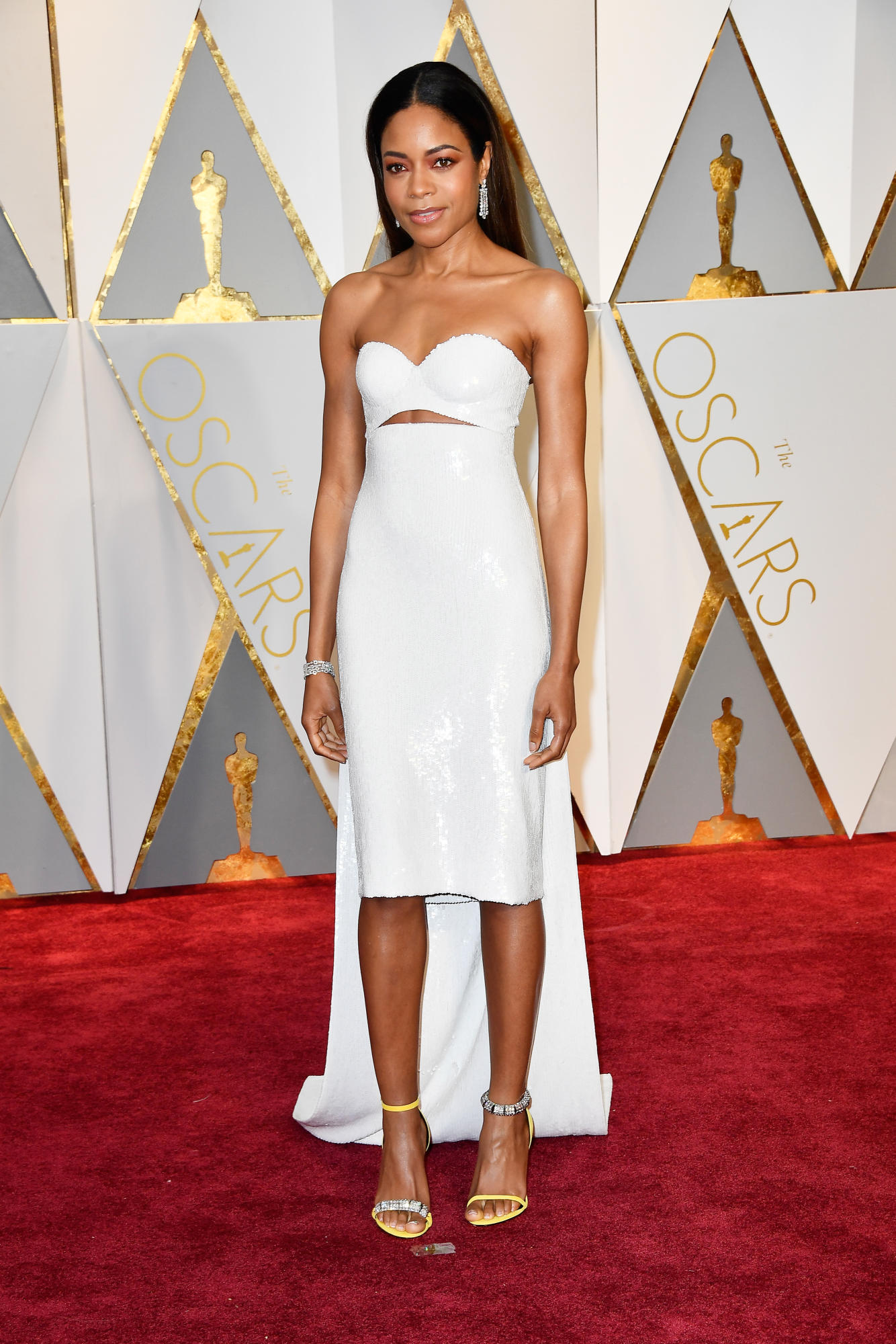 Naomie Harris in Calvin Klein. Fun fact – the entire cast of Moonlight was outfitted in Calvin Klein this evening! How cool are those mismatched shoes though?!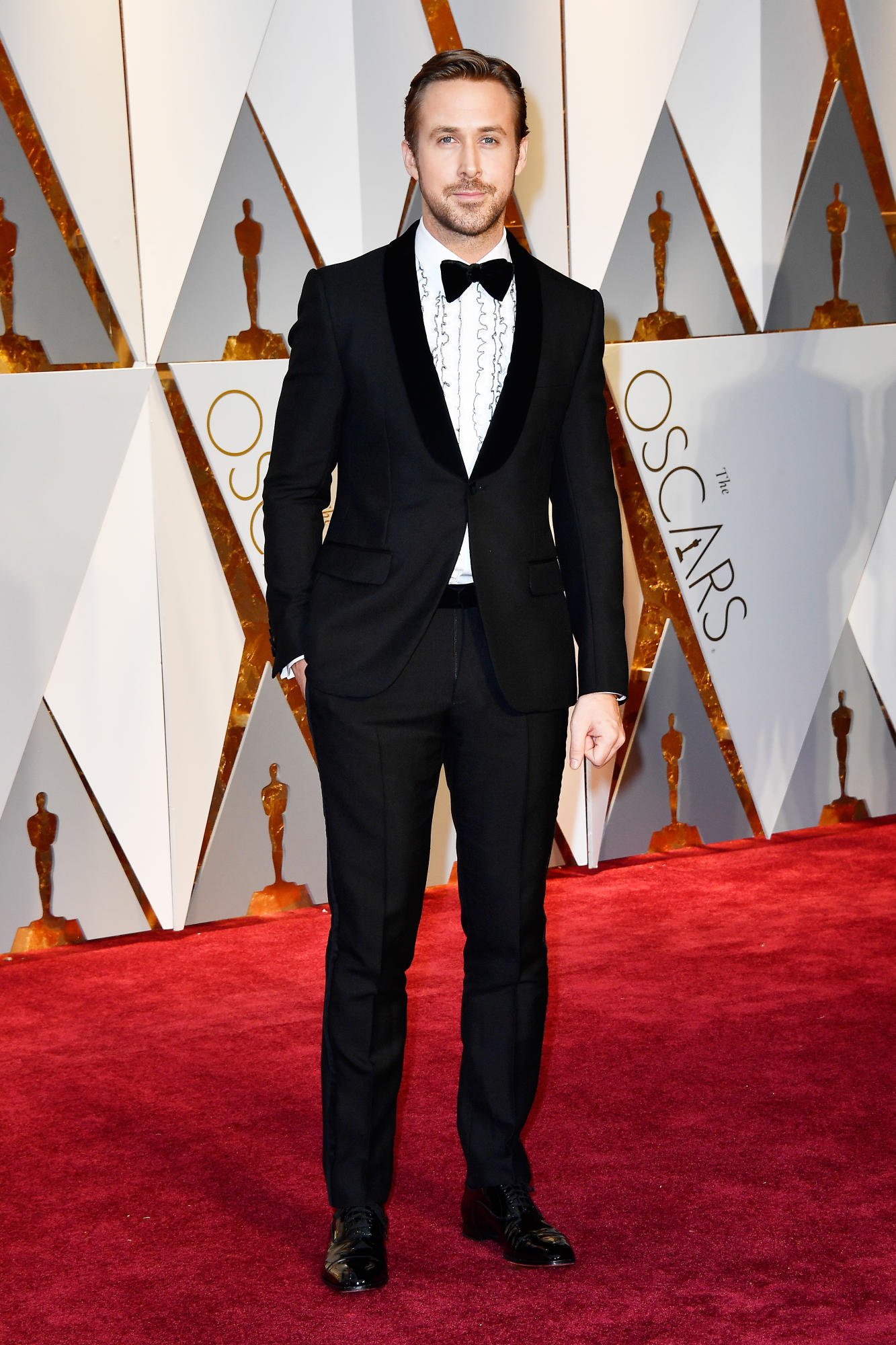 Ryan Gosling in Gucci
Even when he wears the ugliest shirt on the red carpet, the internet doesn't even rip him that hard. When you're Ryan Gosling, you actually can wear whatever you want.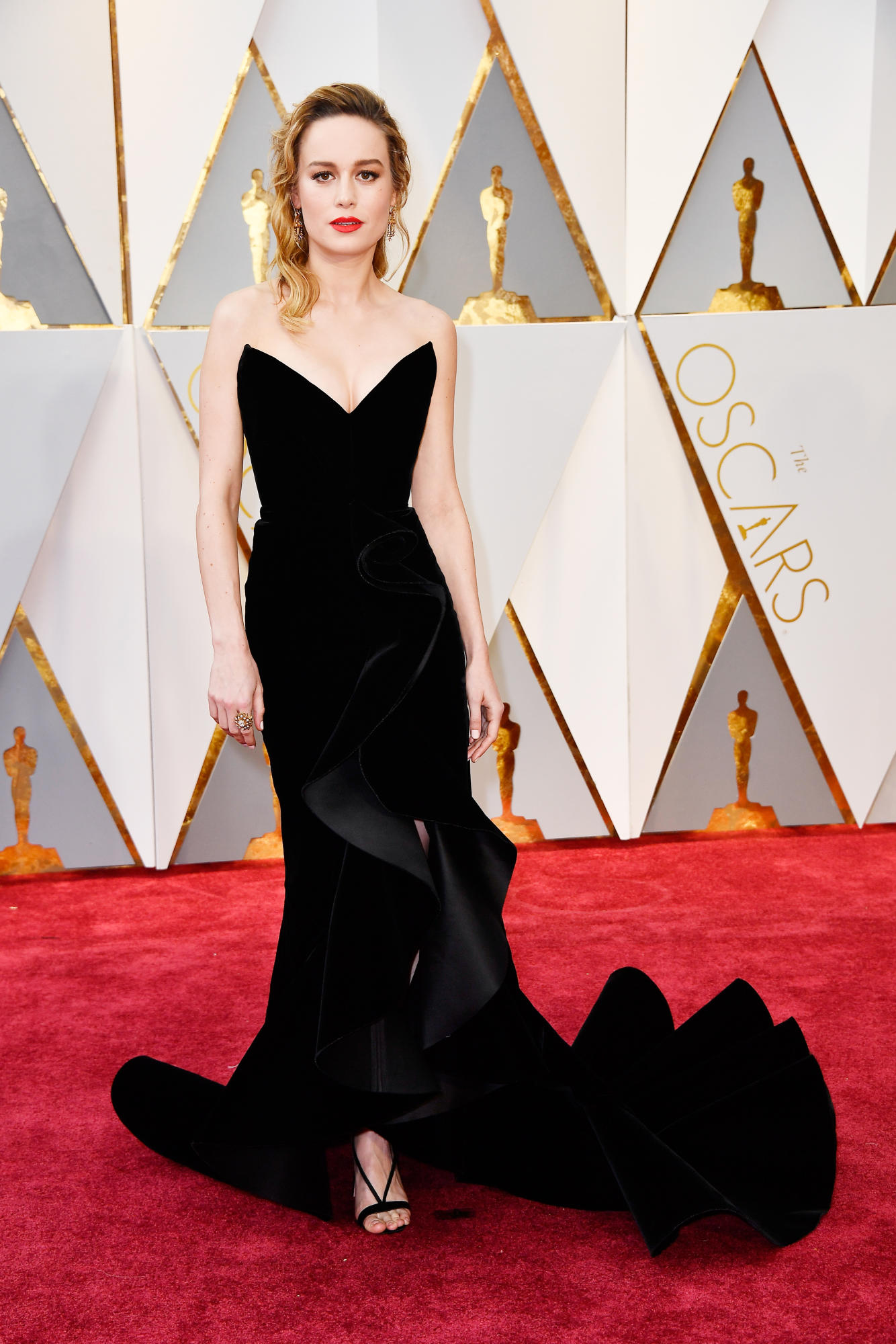 Brie Larson in Oscar de la Renta
This is the first look that we're sharing in the "old Hollywood Glam" trend. The dress is pretty and Brie looks nice, but I honestly just can't get behind the silhouette of the dress. It just has never been my favorite.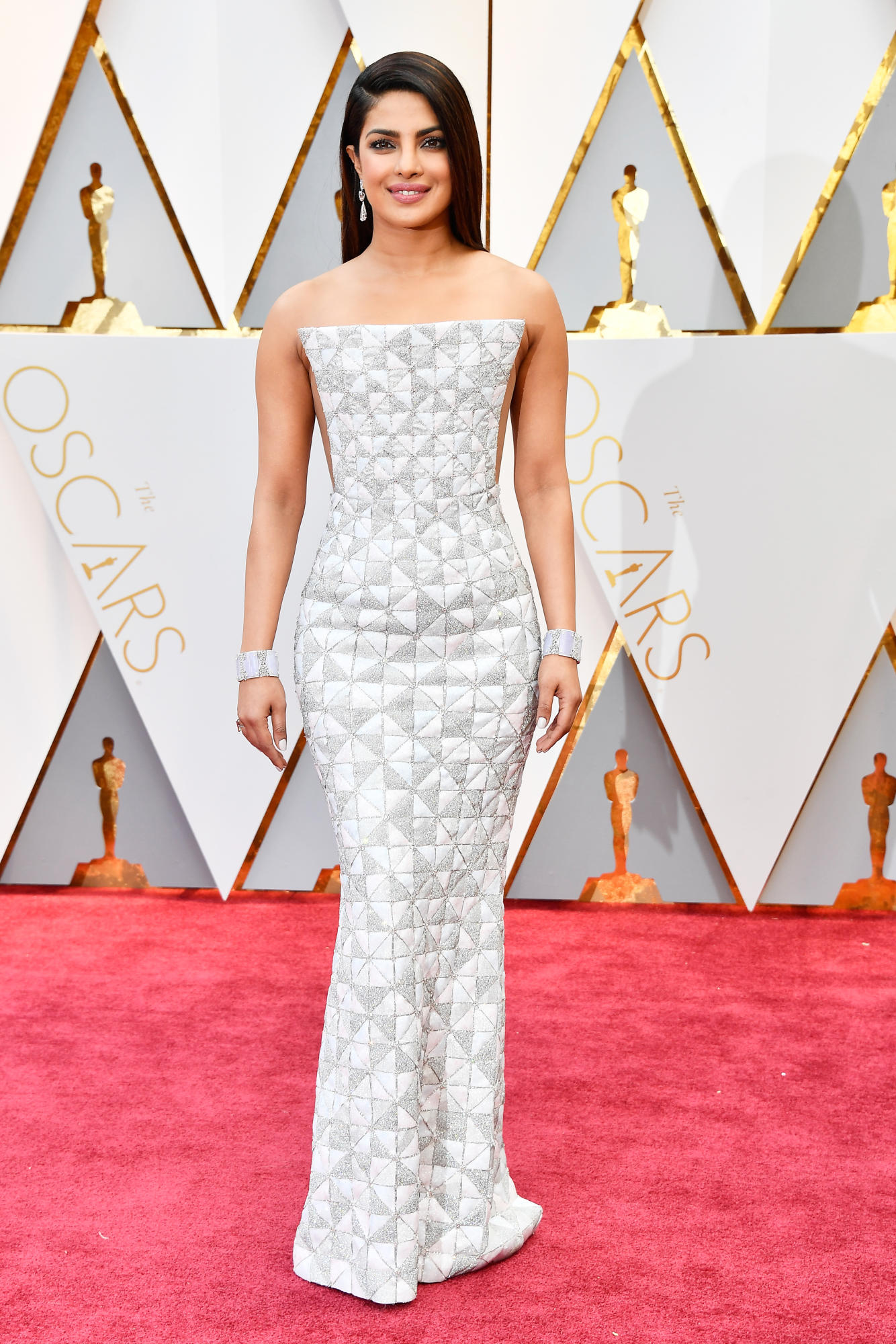 Priyanka Chopra in Ralph & Russo
From the front, the gown is just okay to me, but I actually saw a sideview of this gown where I thought the top always looked like a chest plate and I was much more into it than I thought I would be.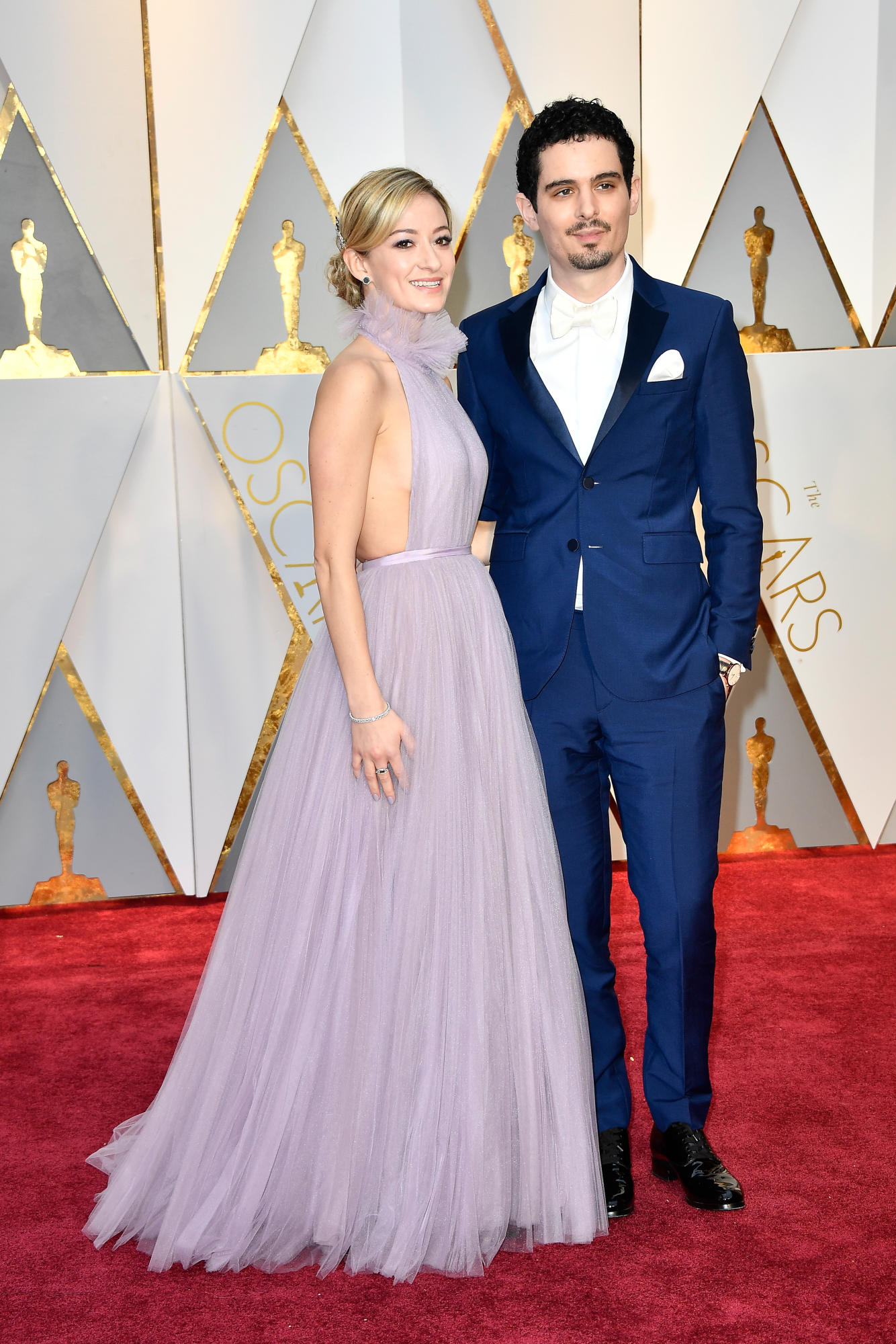 Olivia Hamilton with Damien Chazelle of La La Land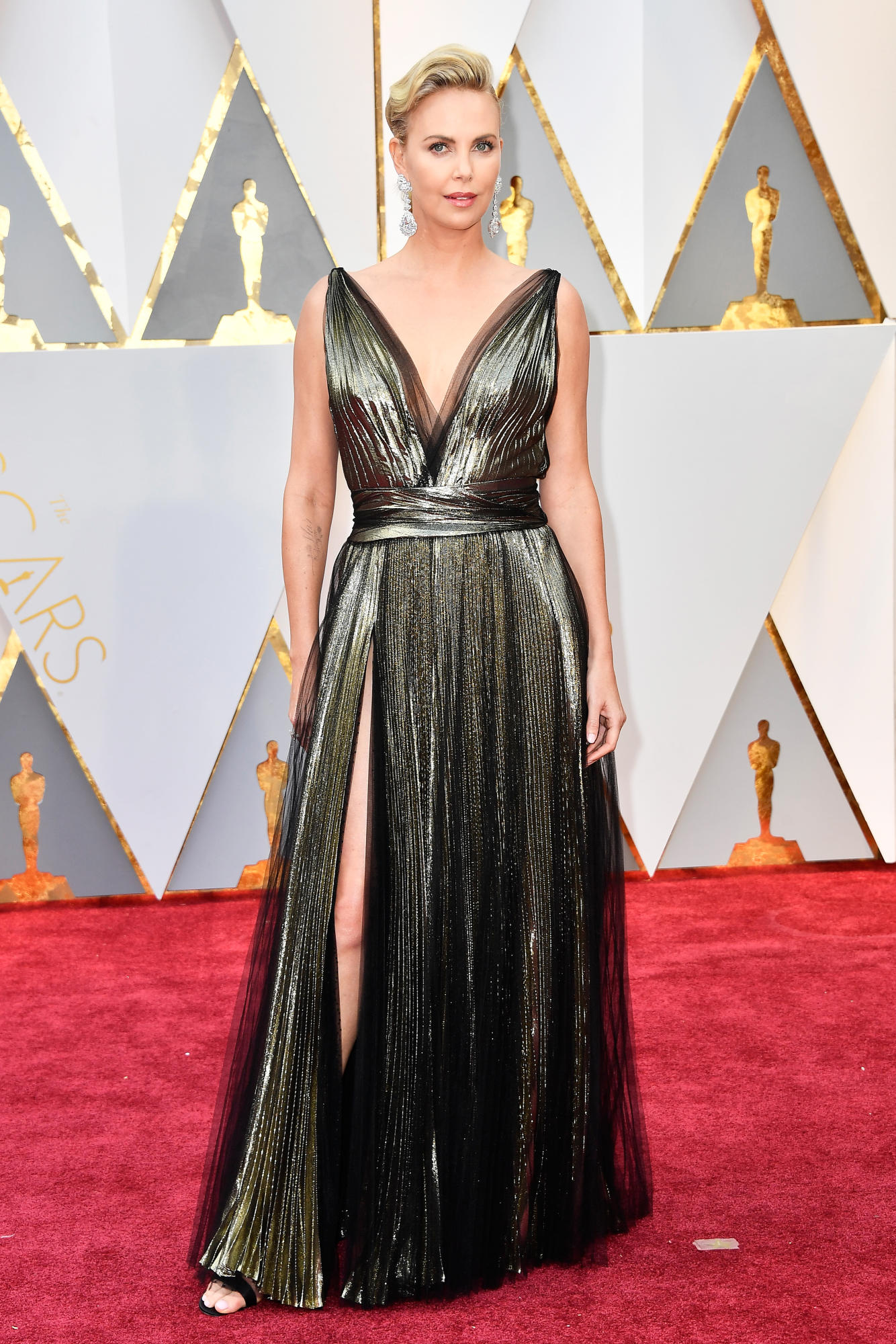 Charlize Theron in Dior Haute Couture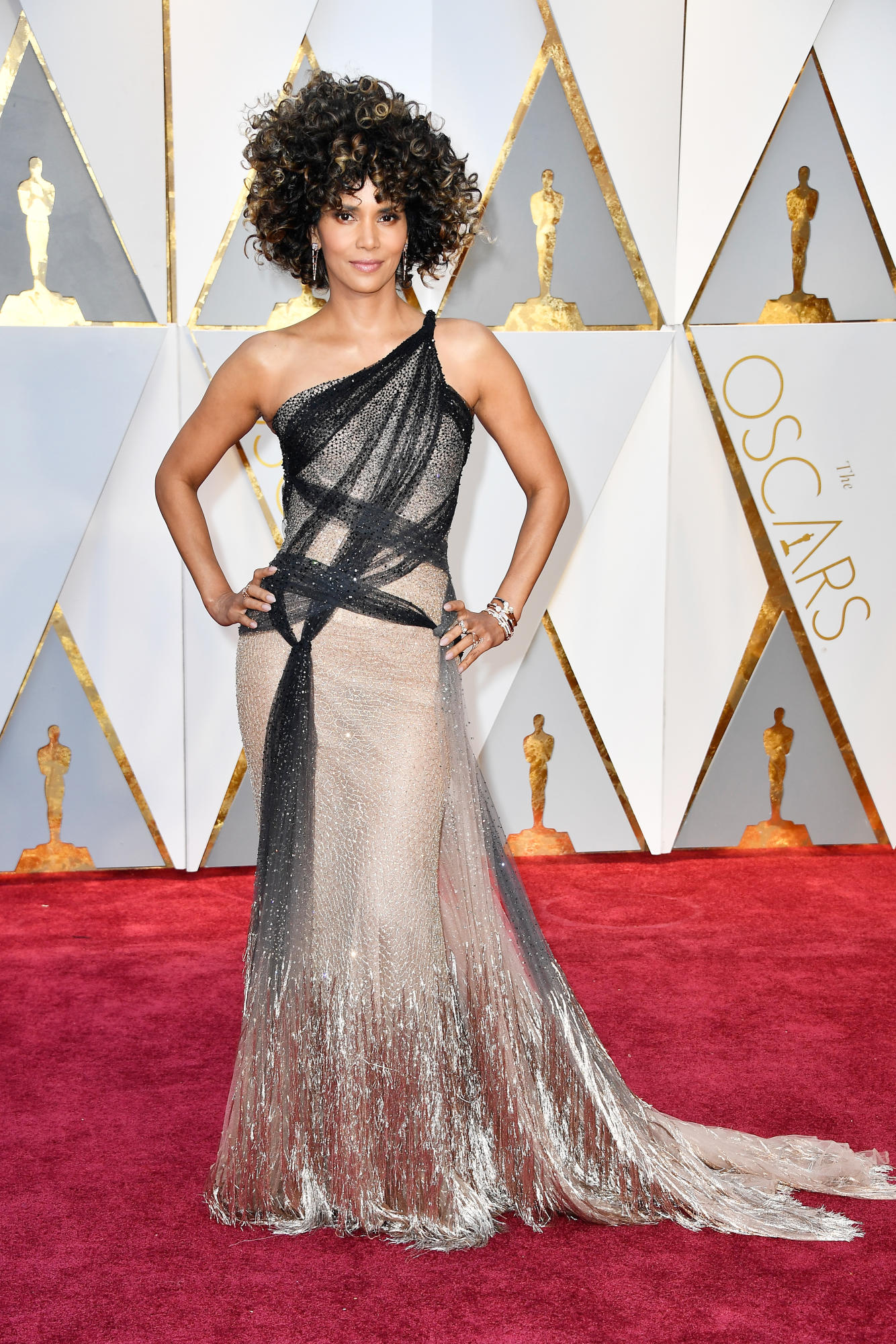 Halle Berry in Atelier Versace
Fringe! This is actually a very appropriate dress for the Oscars Red Carpet and I liked the look of this.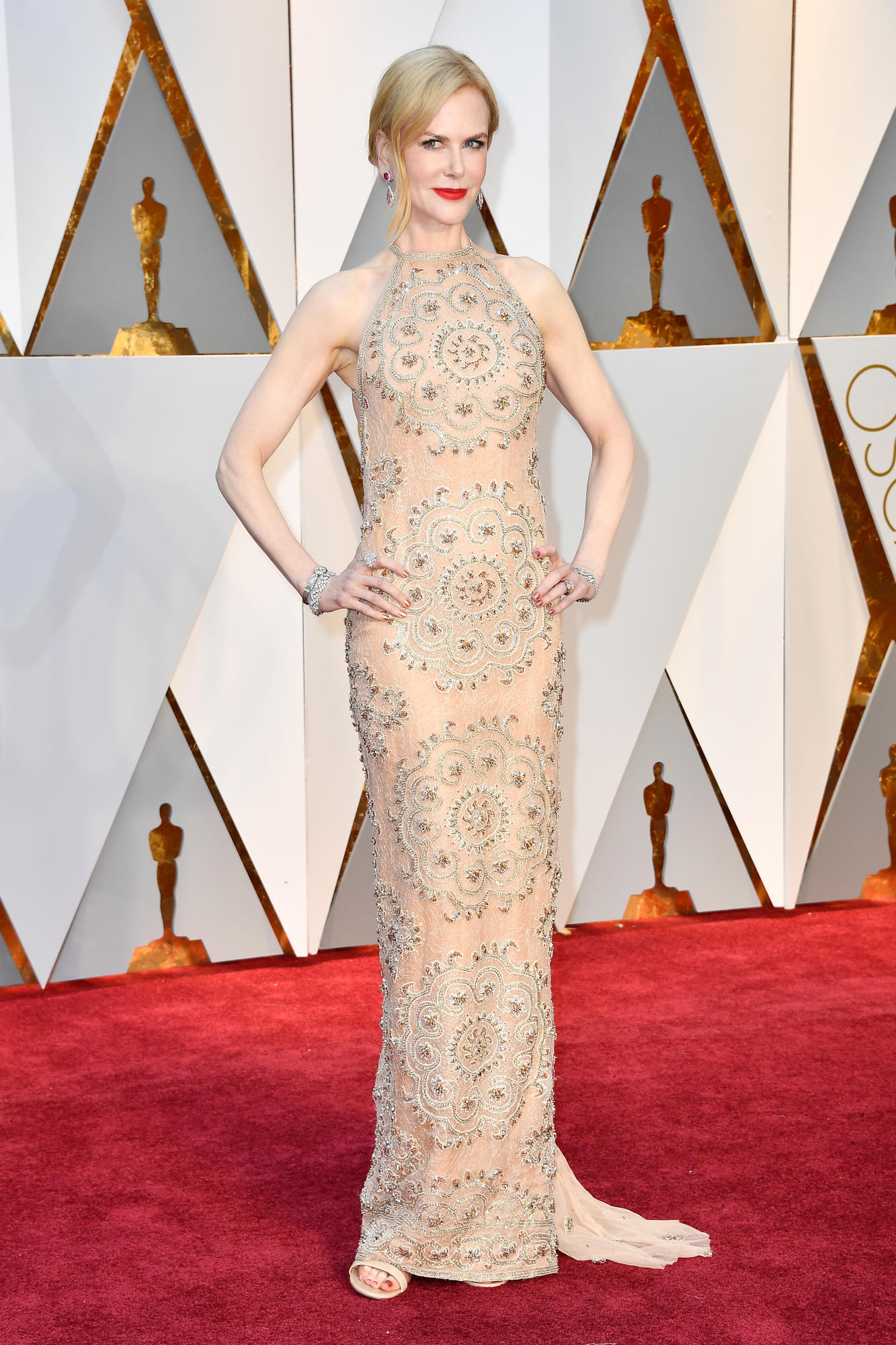 Nicole Kidman in Armani Prive
A lot of people mentioned that this gown sort of paid homage to her movie "Lion" in a way and I think if that's the route she wanted to take or meant to take, it's great. It's a very subtle piece and is very pretty. I almost can't even take my eyes away from how detailed all of the embellishments are.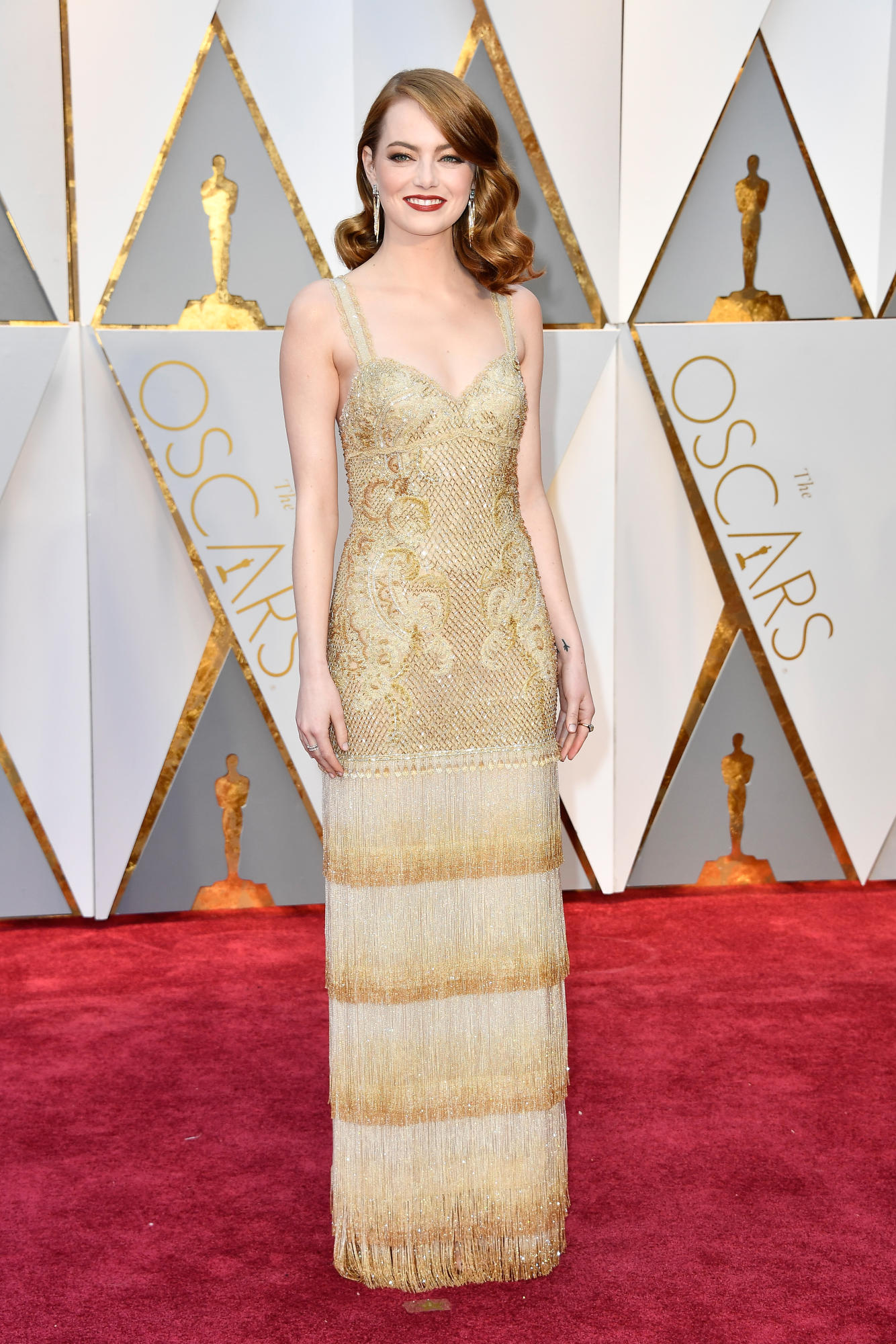 Emma Stone in Givenchy Haute Couture
First impression? I don't love it! Emma is one of my favorite red carpet actresses because of her daring choices and I felt like this was playing it super safe. With that said, it's very "Hollywood glam" and she won Best Actress of La La Land so this is pretty on brand. This wasn't my favorite, but because she normally doesn't let me down and I don't hate this, I would put her as number 5 on my rankings.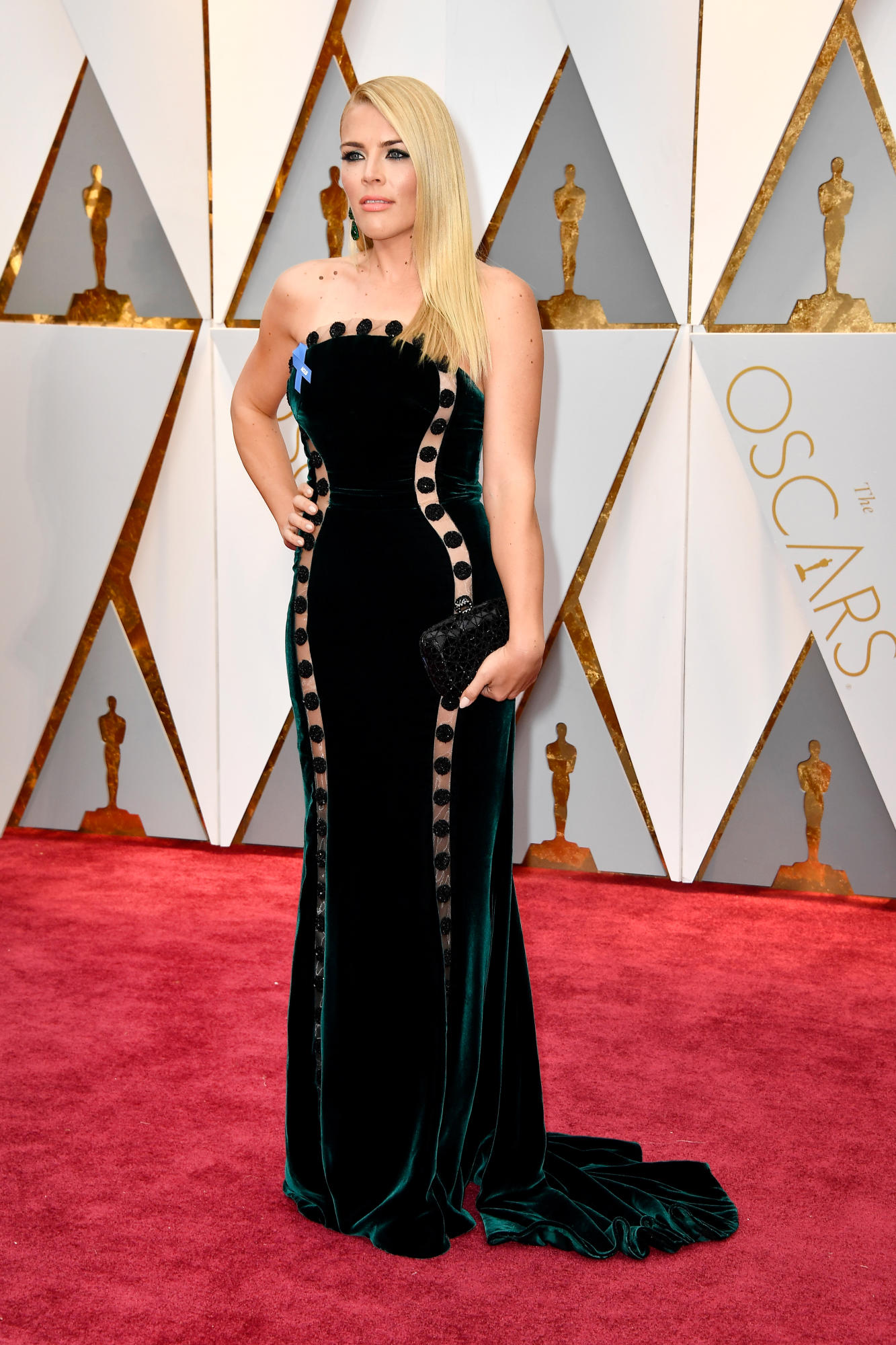 Busy Phillips in Elizabeth Kennedy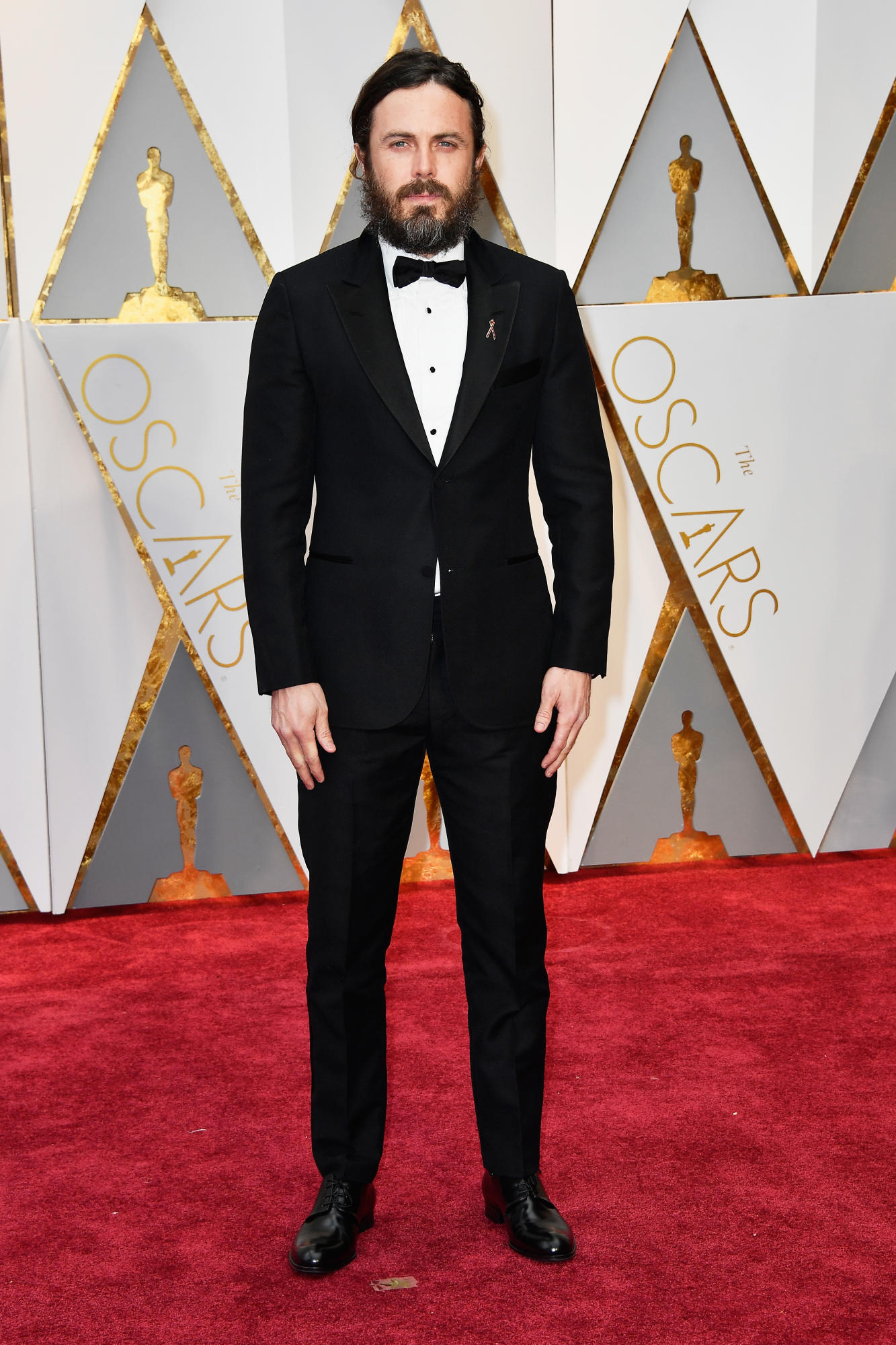 Casey Affleck wearing Louis Vuitton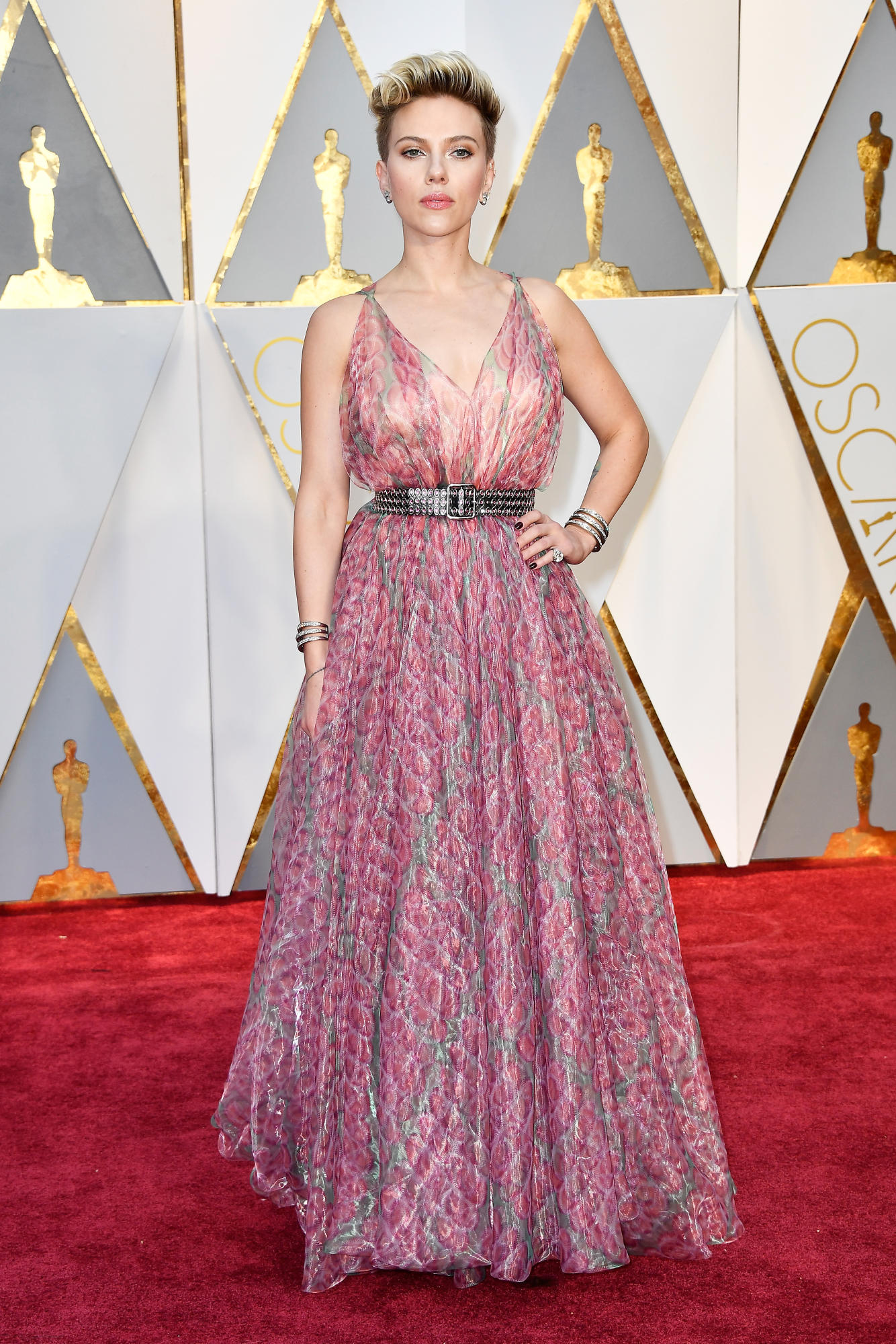 Scarlett Johansson in Alaia
*shrugs*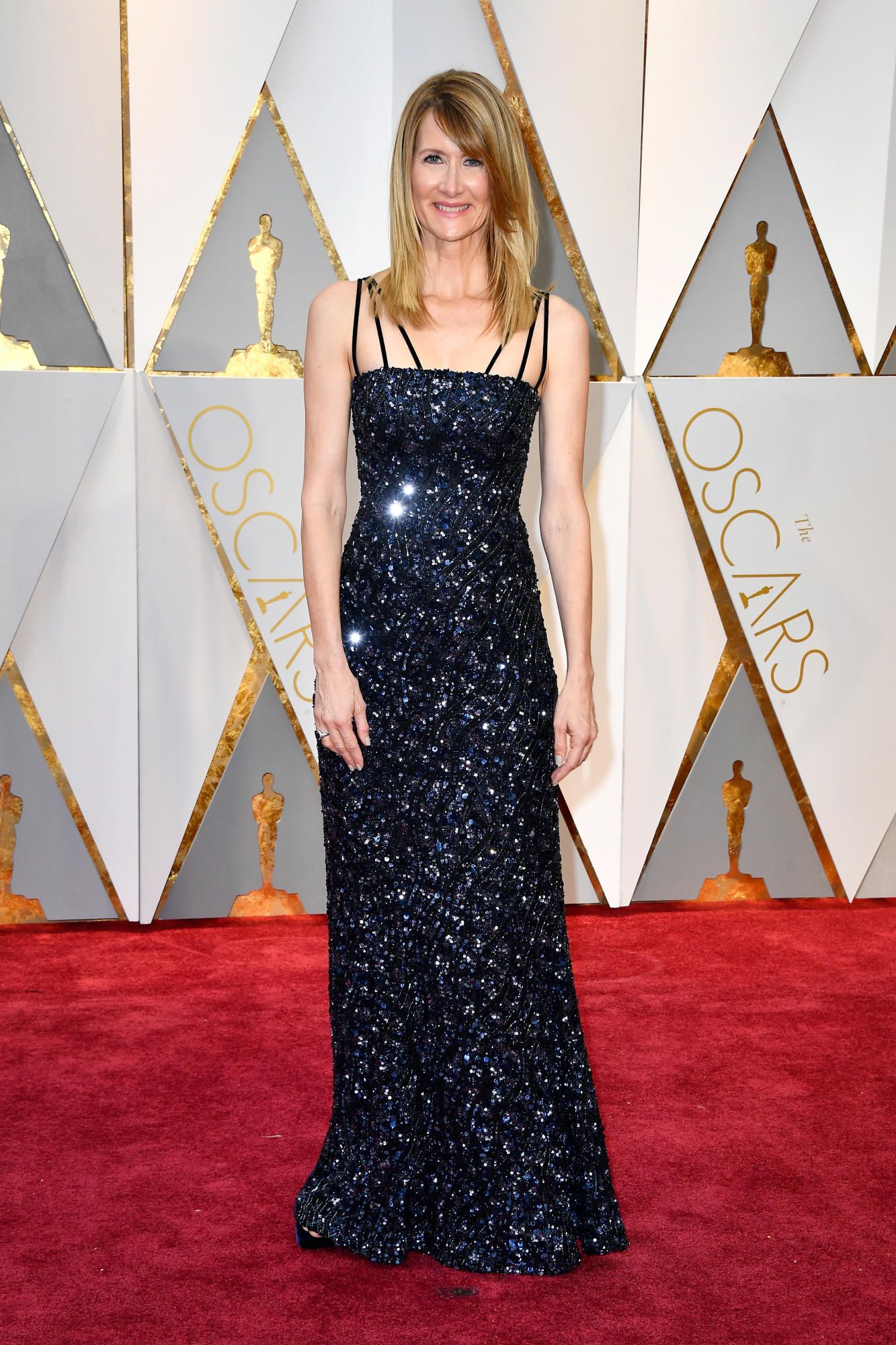 Laura Dern looks like a galaxy in her Rodarte gown!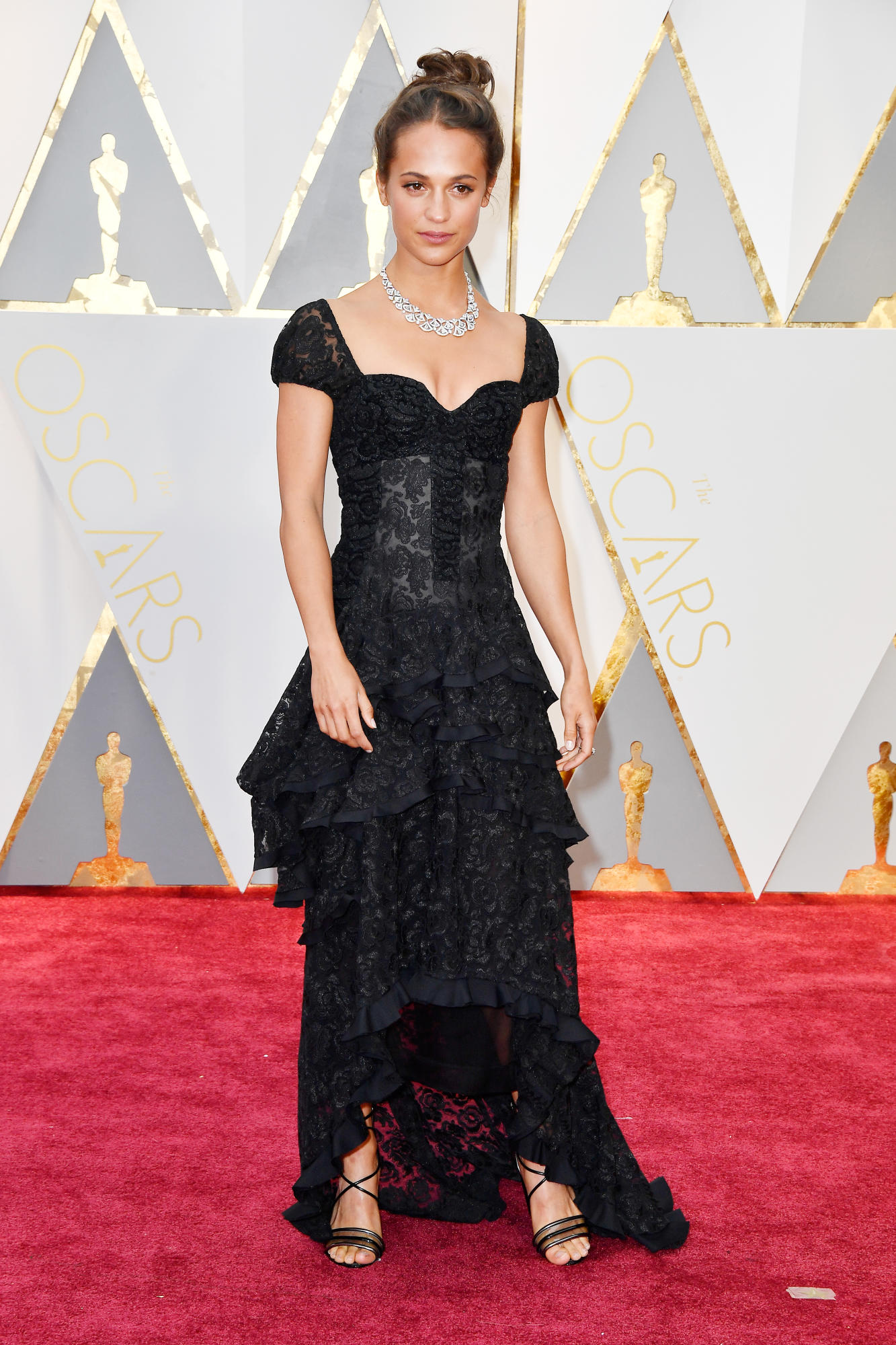 Alicia Vikander wearing Louis Vuitton
Now THIS is how you do a black gown on the red carpet. She's so beautiful and regal – I'm in love with this – the lace, the ruffles, the textures. All of it is making my hands tingle. I'm still dreaming about her yellow Louis Vuitton from last year even so it's no surprise that she wins this again for me!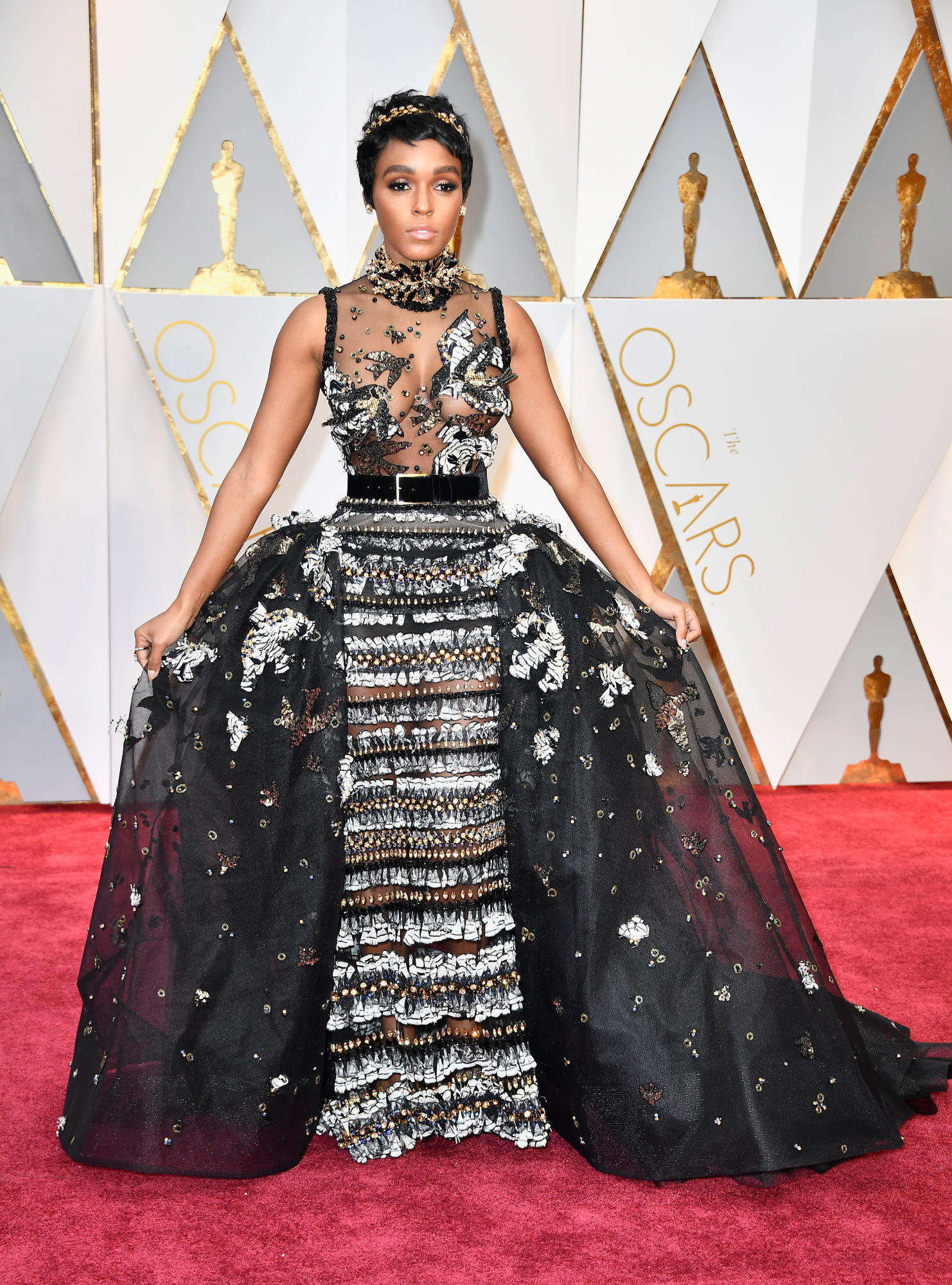 Janelle Monae wearing Elie Saab and looking like a goddess.
Mahershala Ali in Ermenegildo Zegna
Okay so he's not in Calvin Klein, but he may just be the only exception.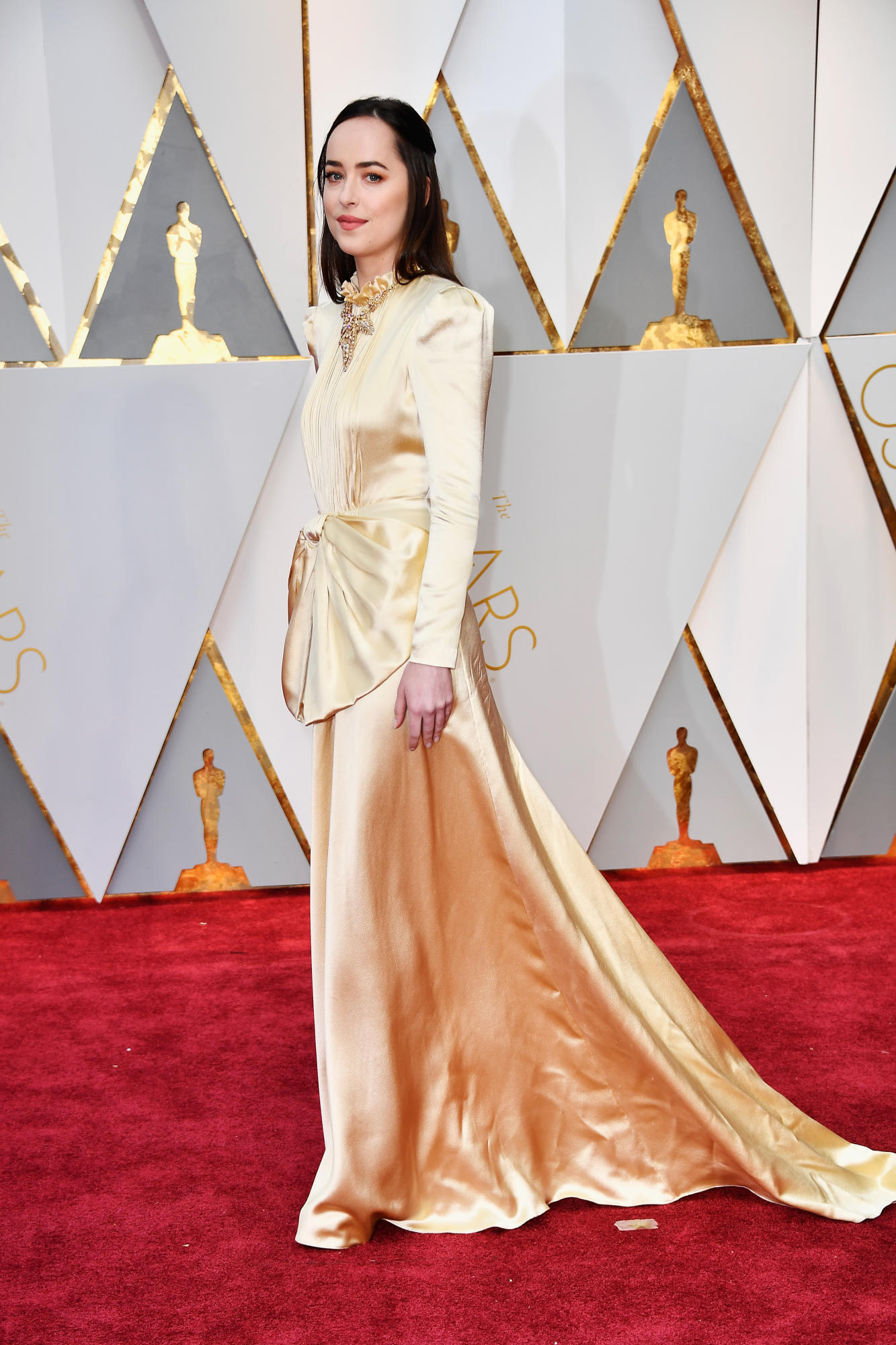 Dakota Johnson covered her entire body up in Gucci.
Girl, you're in the 50 Shades franchise, we know you are more capable. What is this.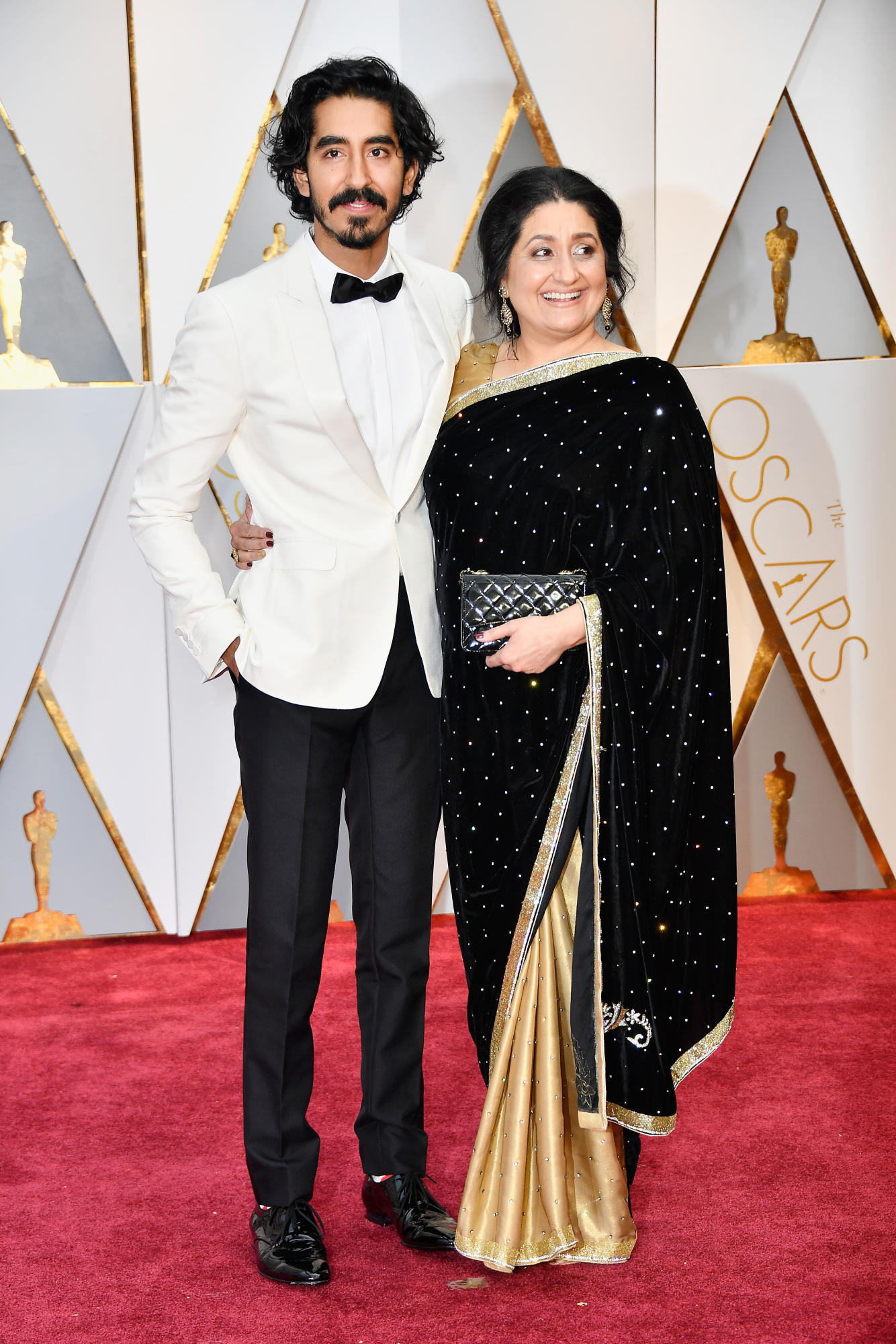 Dev Patel in Burberry with his mother Anita as his date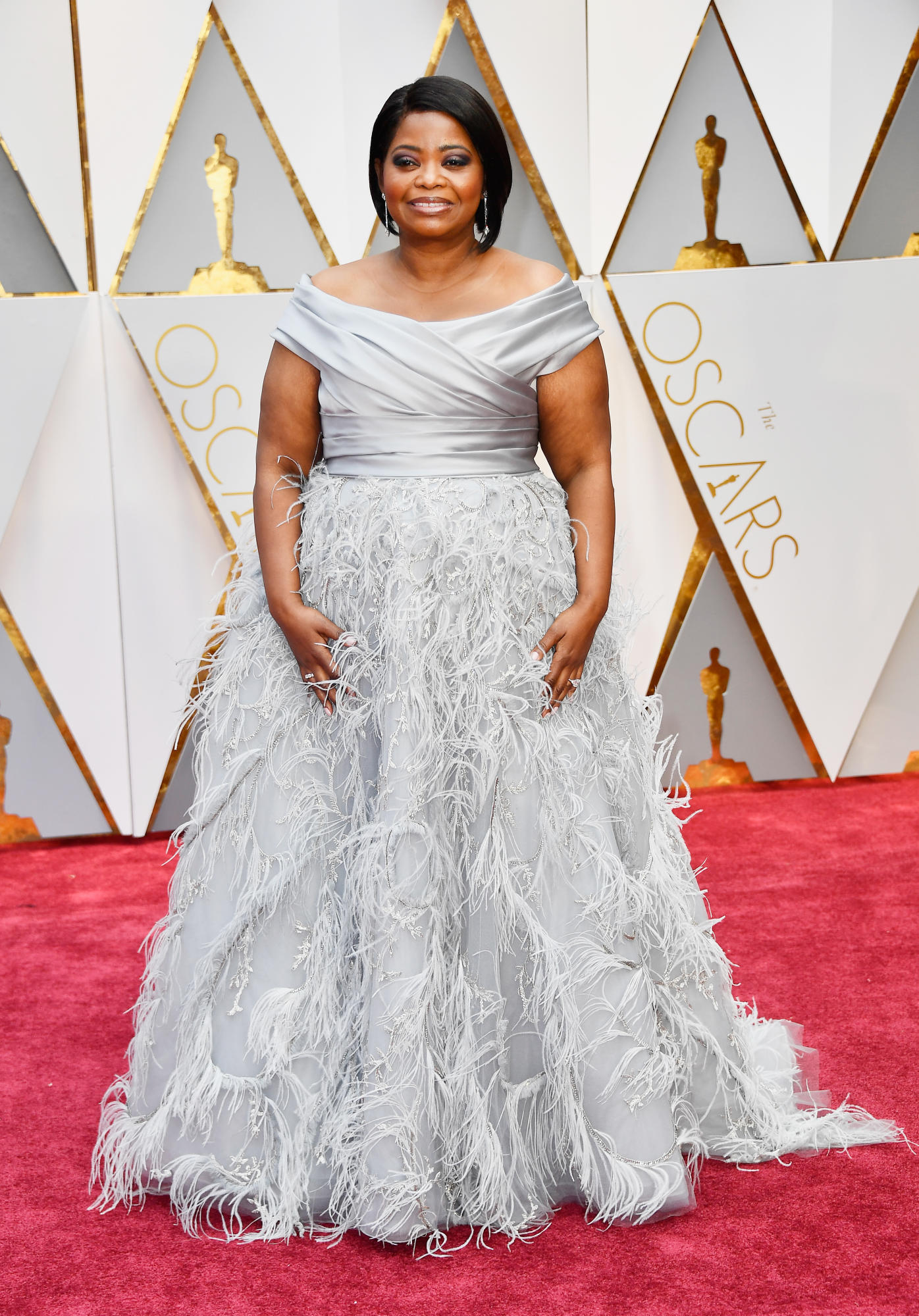 Octavia Spencer wearing Marchesa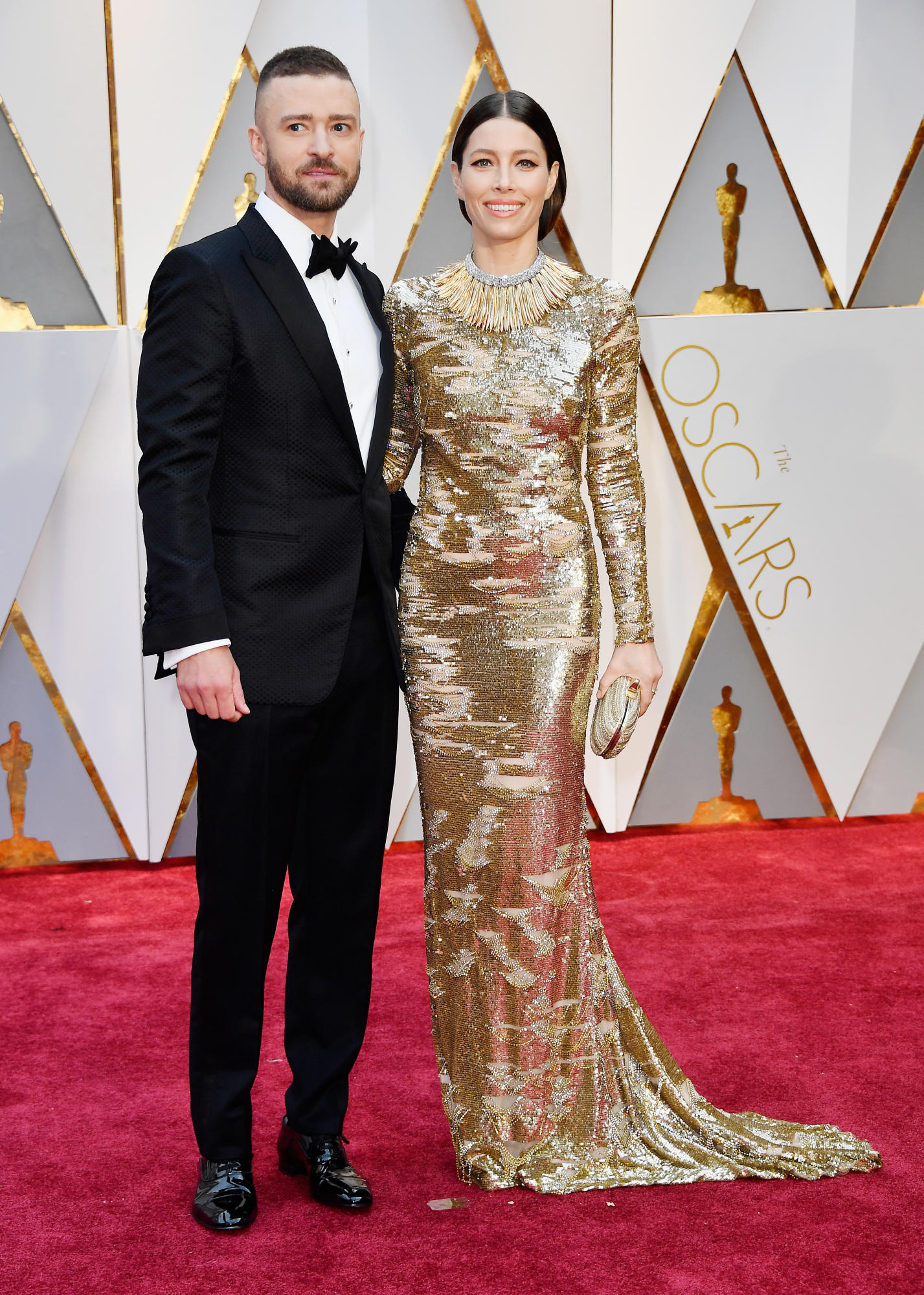 Justin Timberlake in Tom Ford with wife Jessica Biel in Kaufmanfranco
My view about Jessica is pretty much always the same. B-A-S-I-C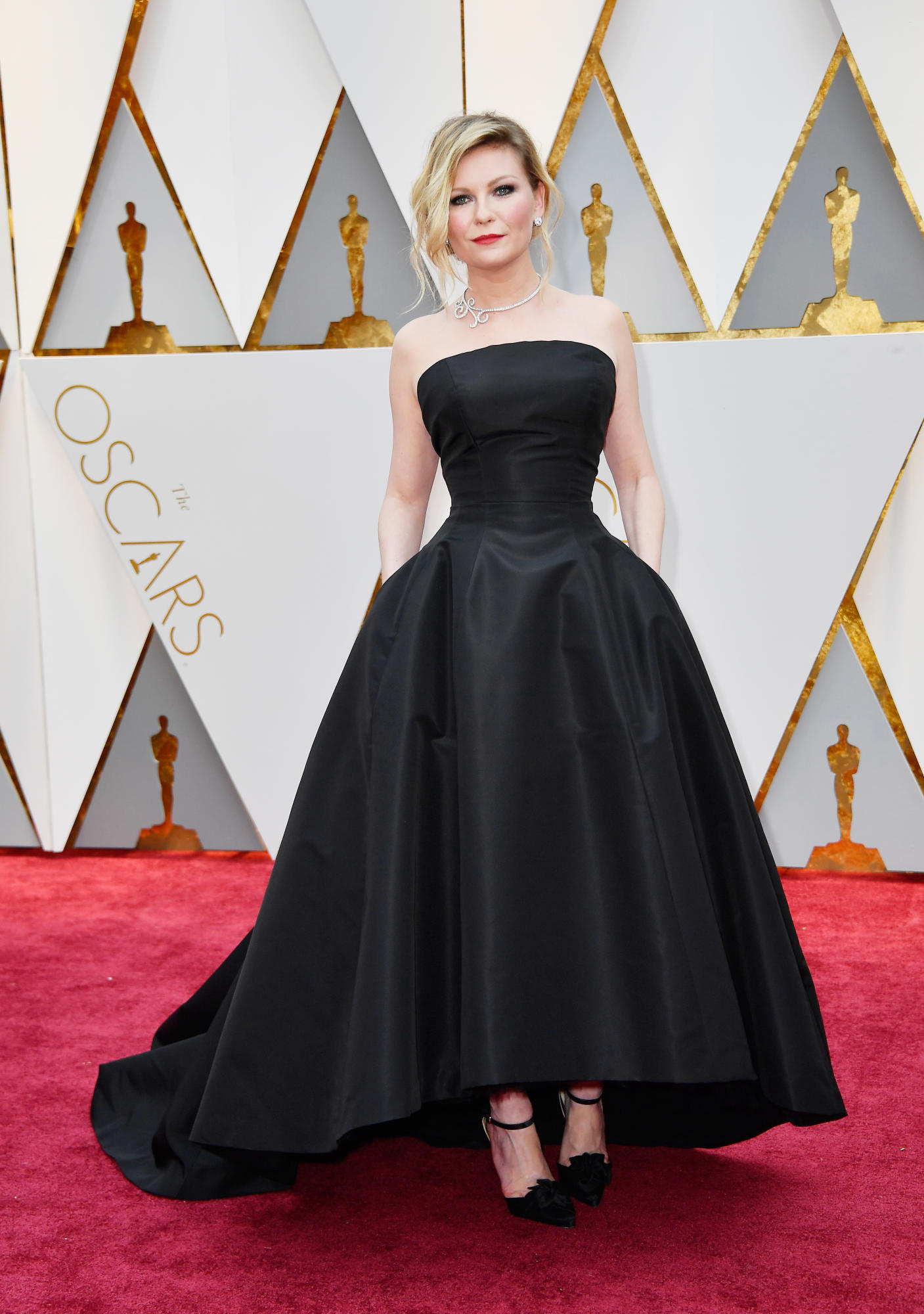 Kirsten Dunst in Dior Haute Couture
Meh
How annoying was it though that everyone kept calling her Kristen? What is this? Your first red carpet?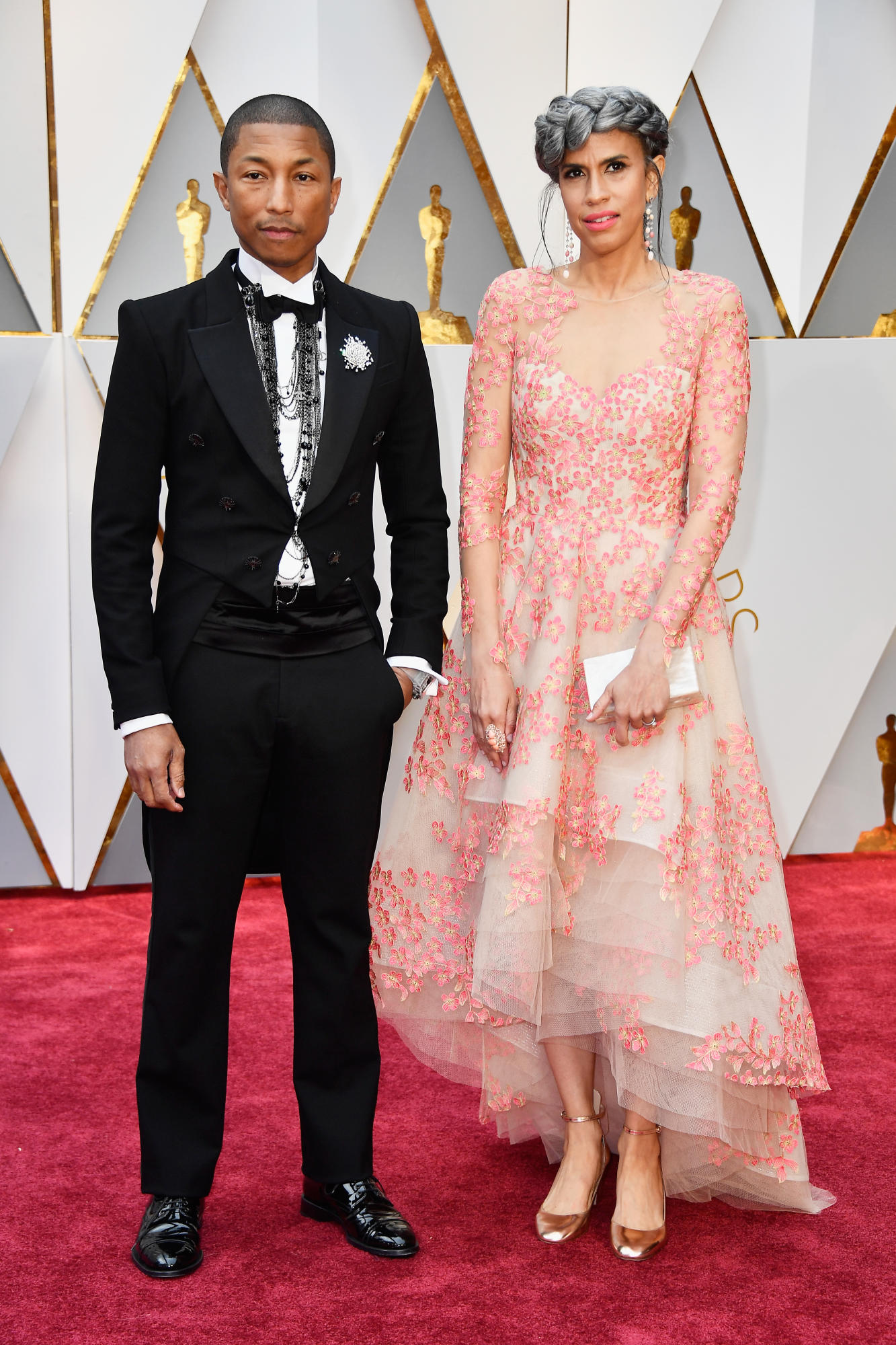 Pharrell in Chanel (at least someone wore them!) with Mimi Valdes
Taraji P. Henson in custom Alberta Ferretti
Easily my favorite person from the evening tonight. I must have re-tweeted at least two GIFs including her.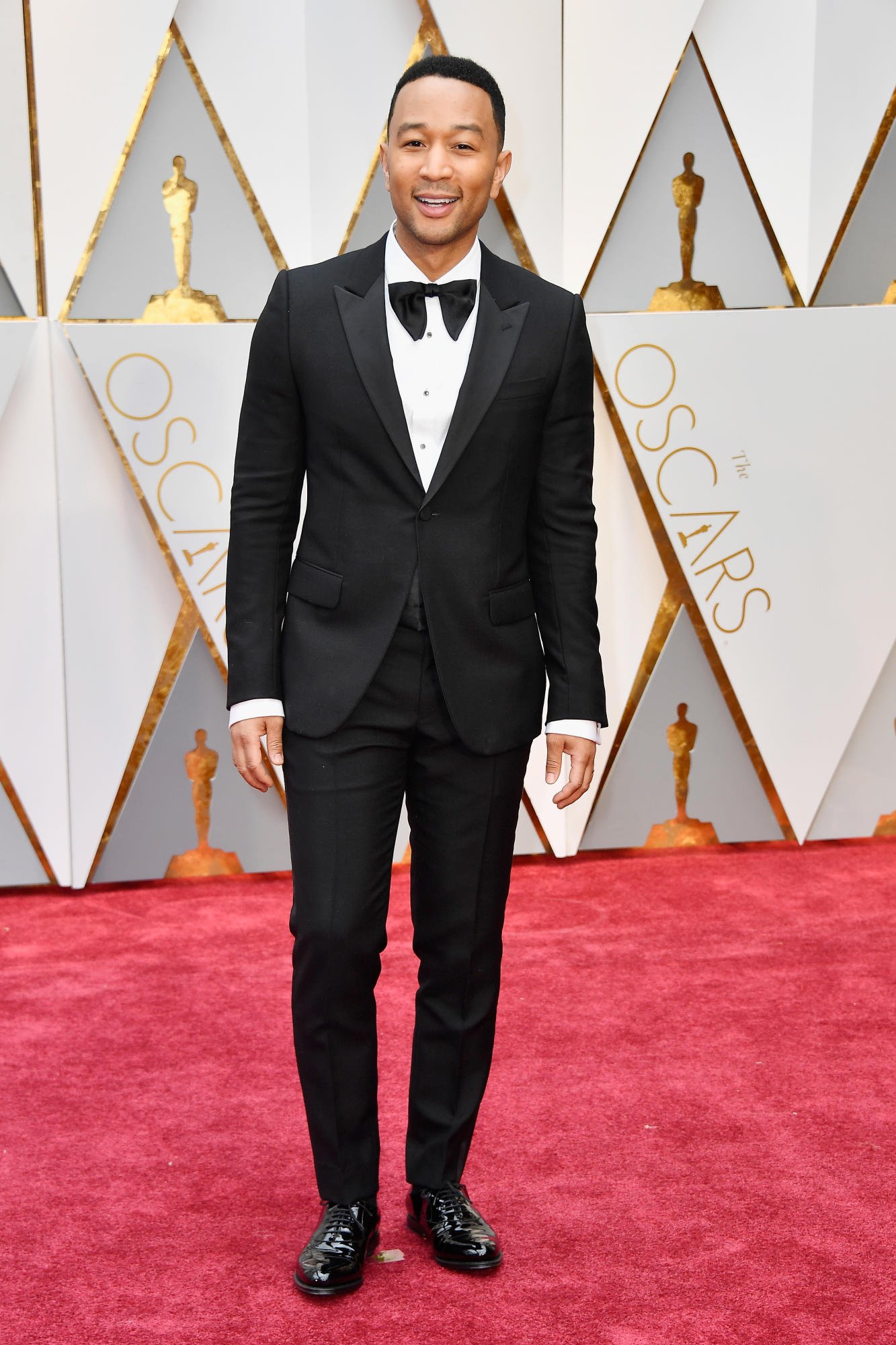 John Legend in Gucci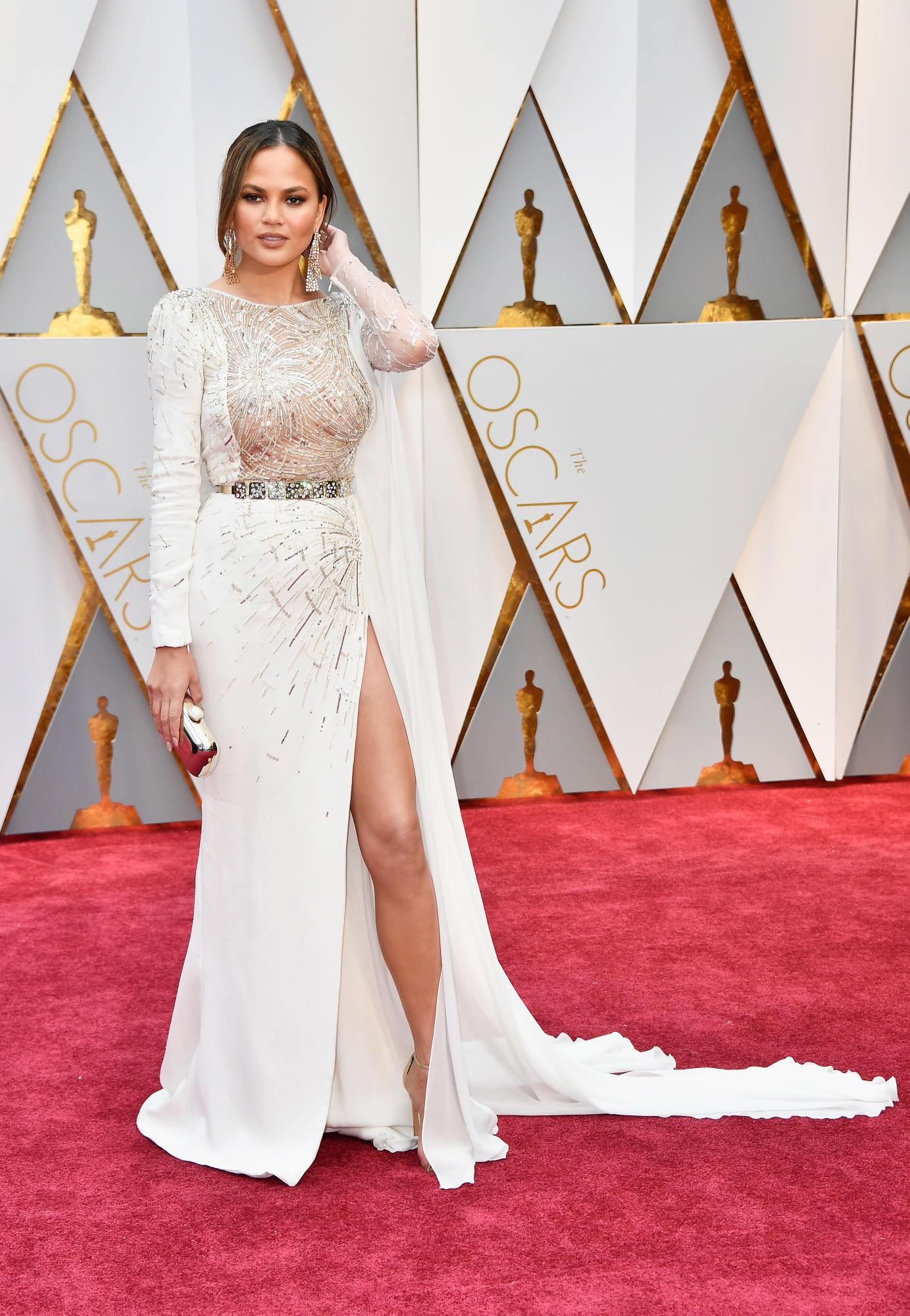 Chrissy Teigen in Zuhair Murad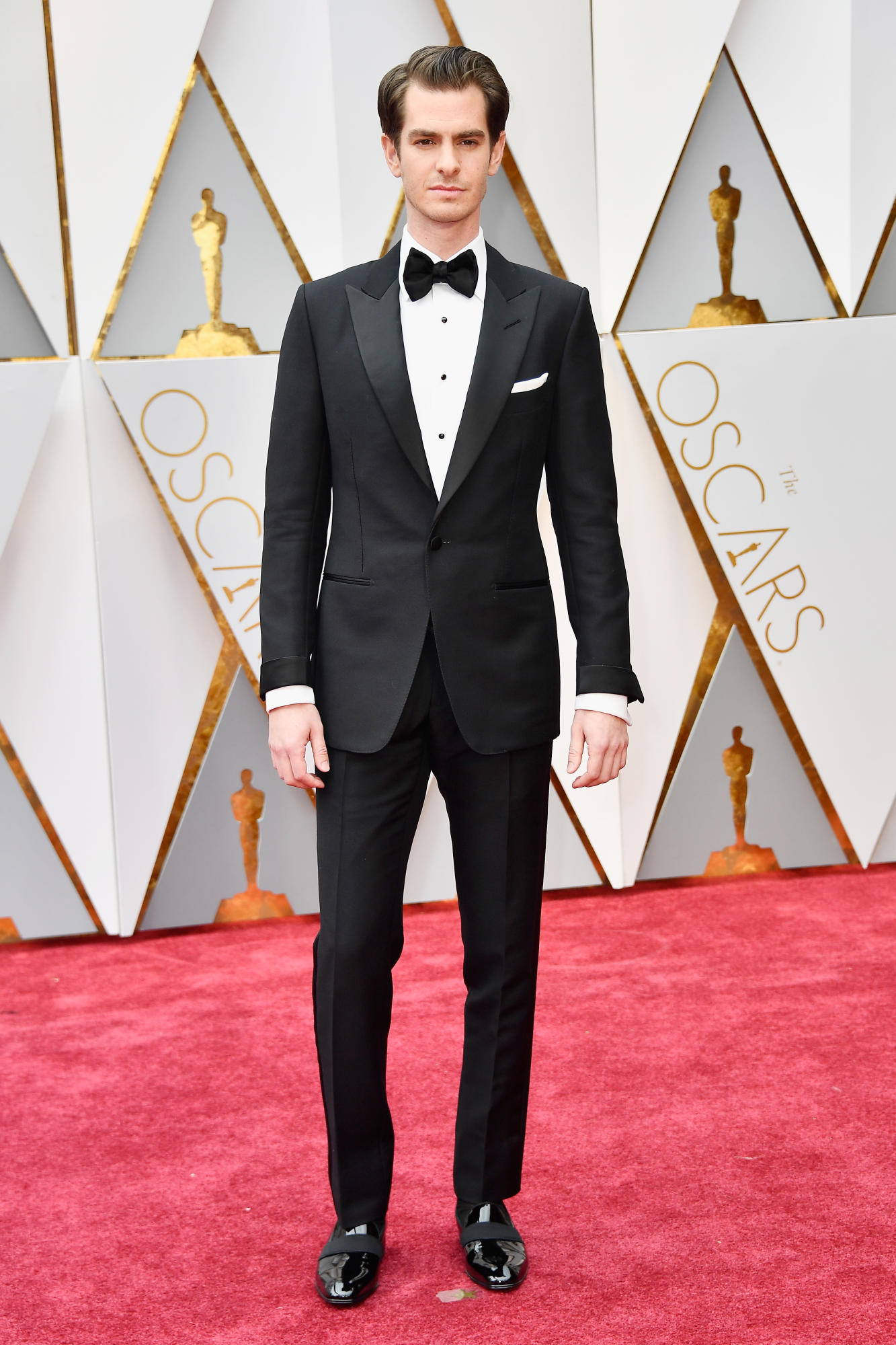 Andrew Garfield in Tom Ford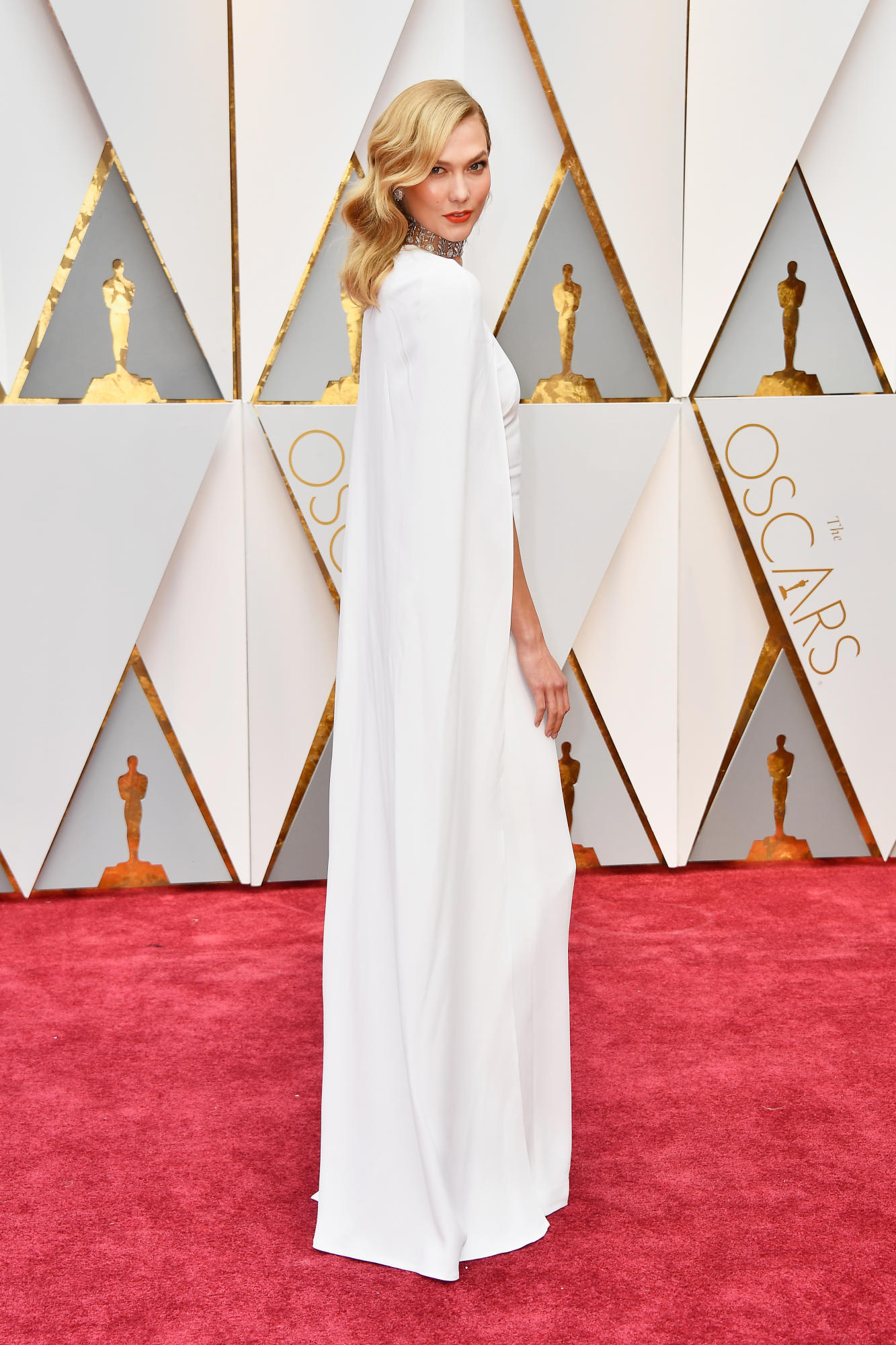 Karlie Kloss in Stella McCartney
But like… why was she even there? Is that rude?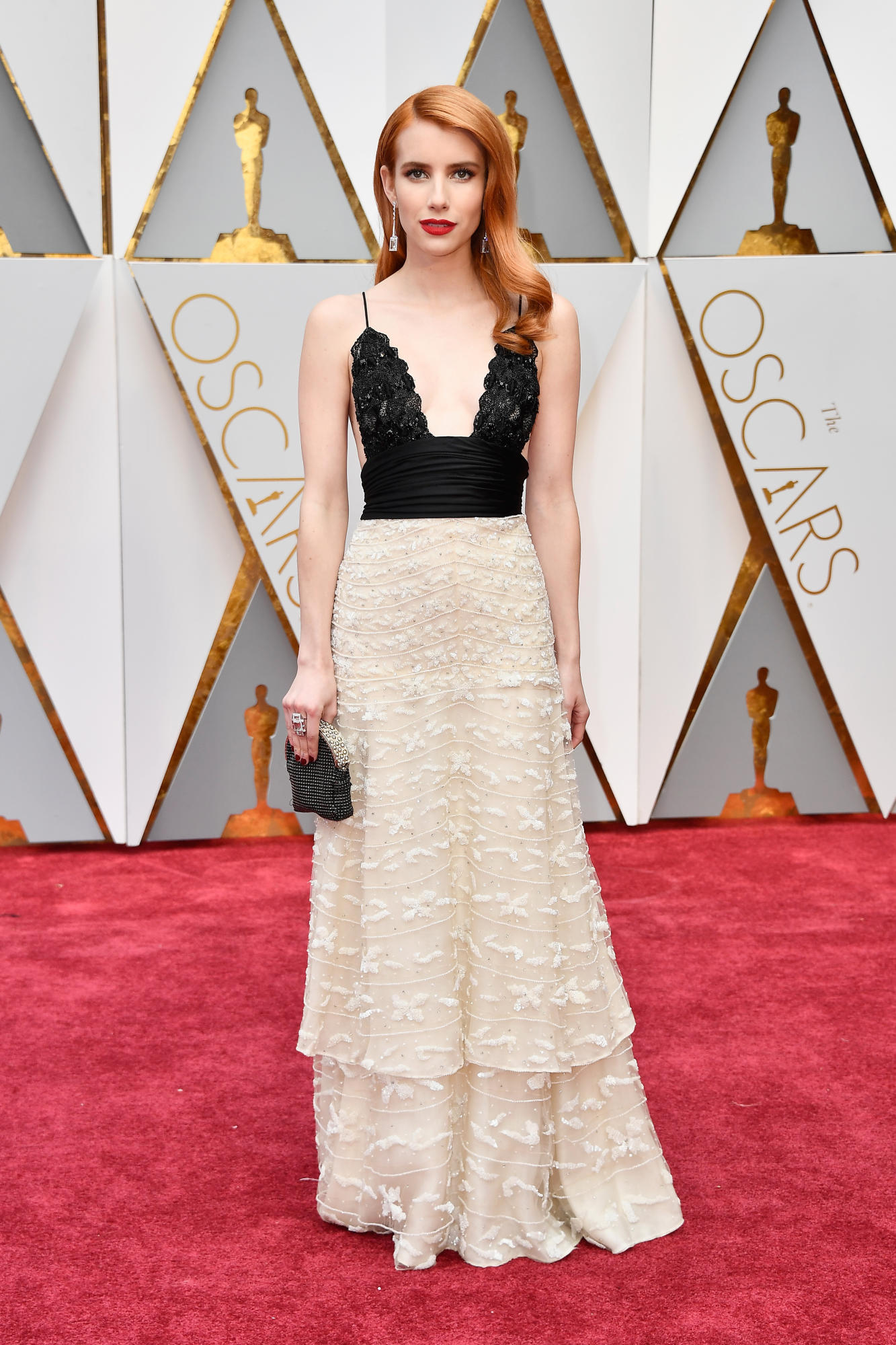 Emma Roberts in Armani Prive
This was the frontrunner for me for a long time this evening. It's so so pretty and I like that she elevated her look a bit by changing her hair color. Emma is an actress that makes me a little bit nervous. The characters she plays… the scandals that we read about her… gives me the impression that she may not be such a nice girl and is kind of a little dangerous. There's an RBF trying to come to the surface in this photo, right? Whatever the case though, we're going to put that aside for this look. Flat-chested girls everywhere can agree with me that this dress rules.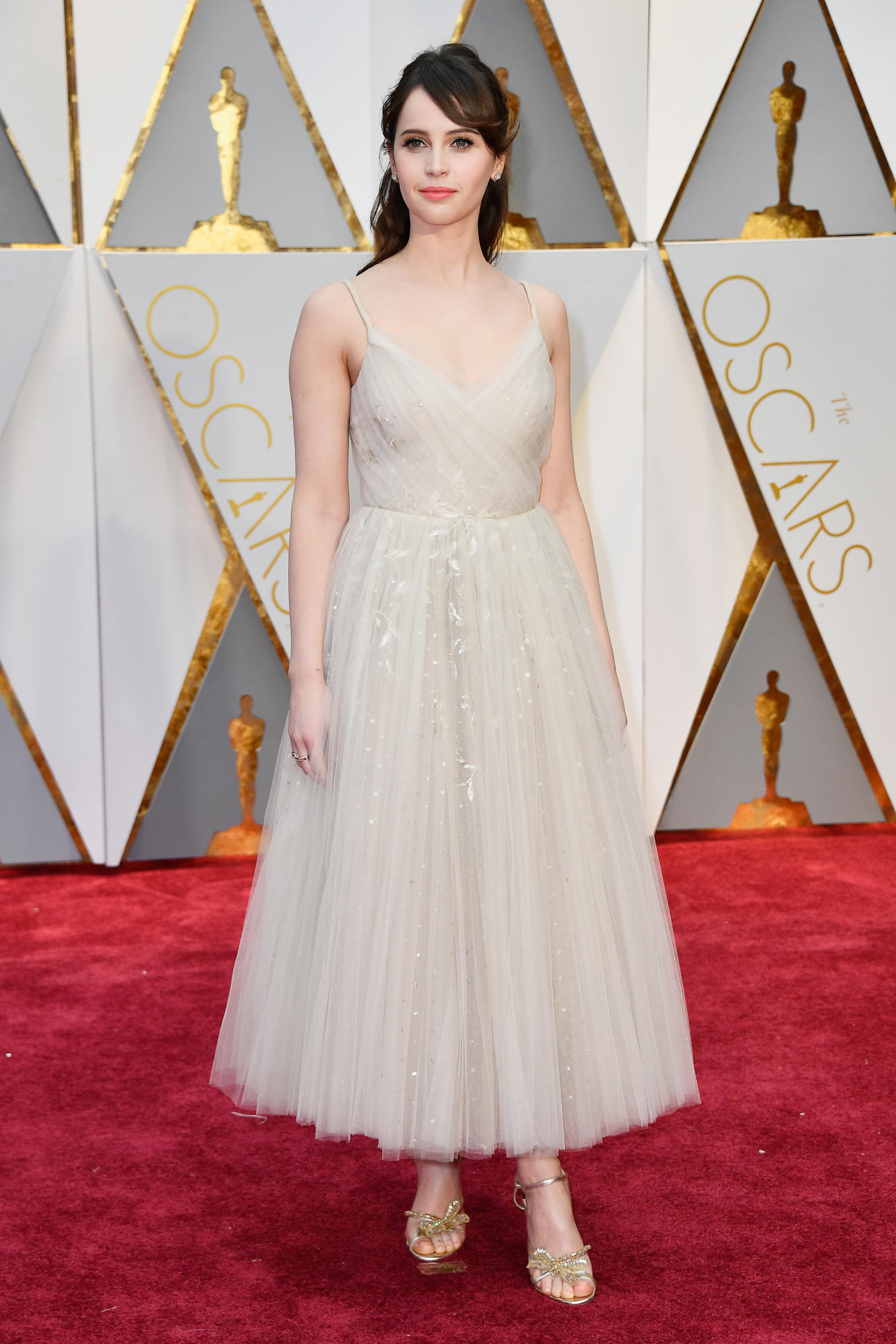 Felicity Jones in Dior Haute Couture
But this tulle makes her look like she's 7 and playing dress up.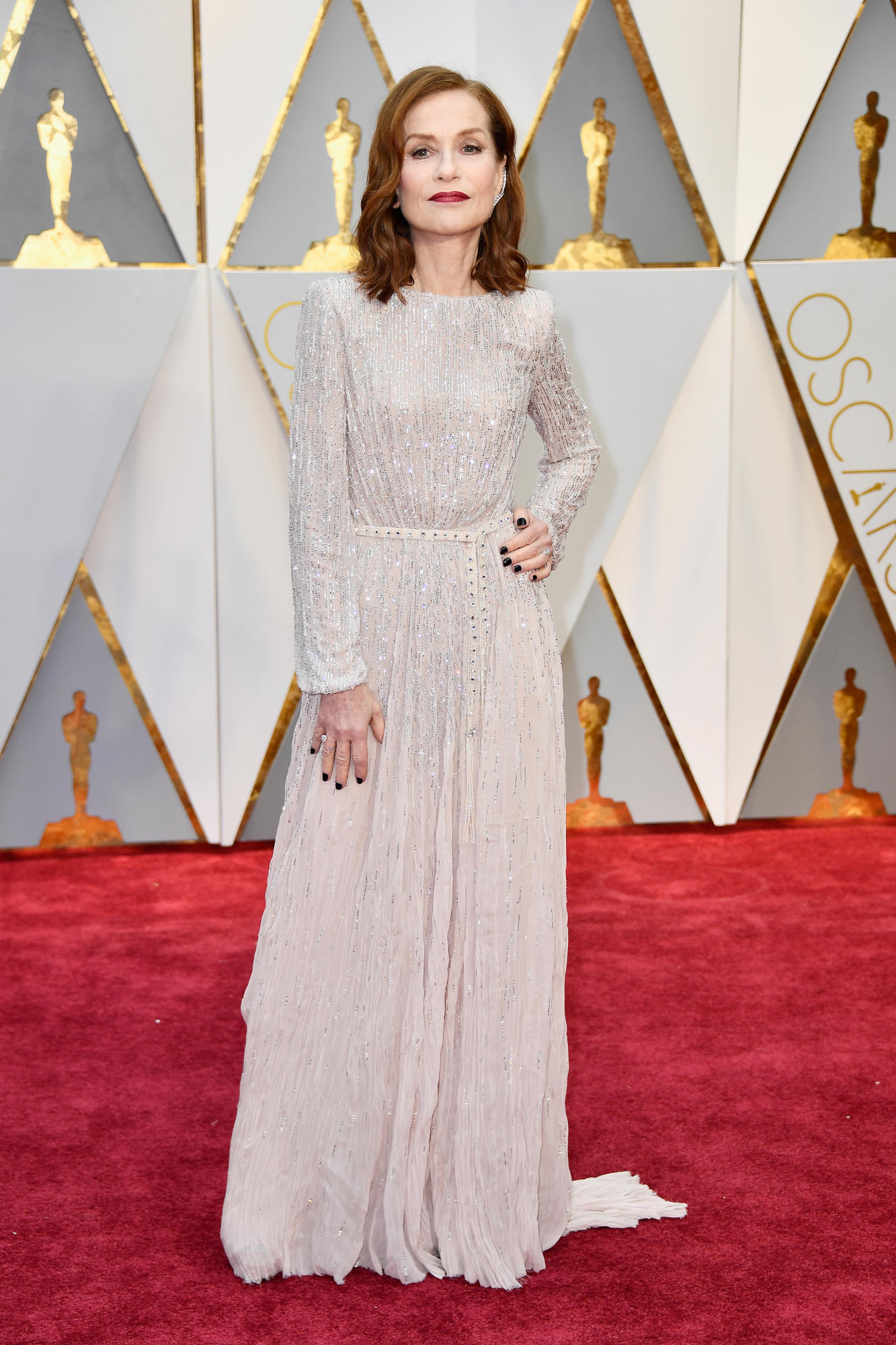 Isabelle Huppert in Armani Prive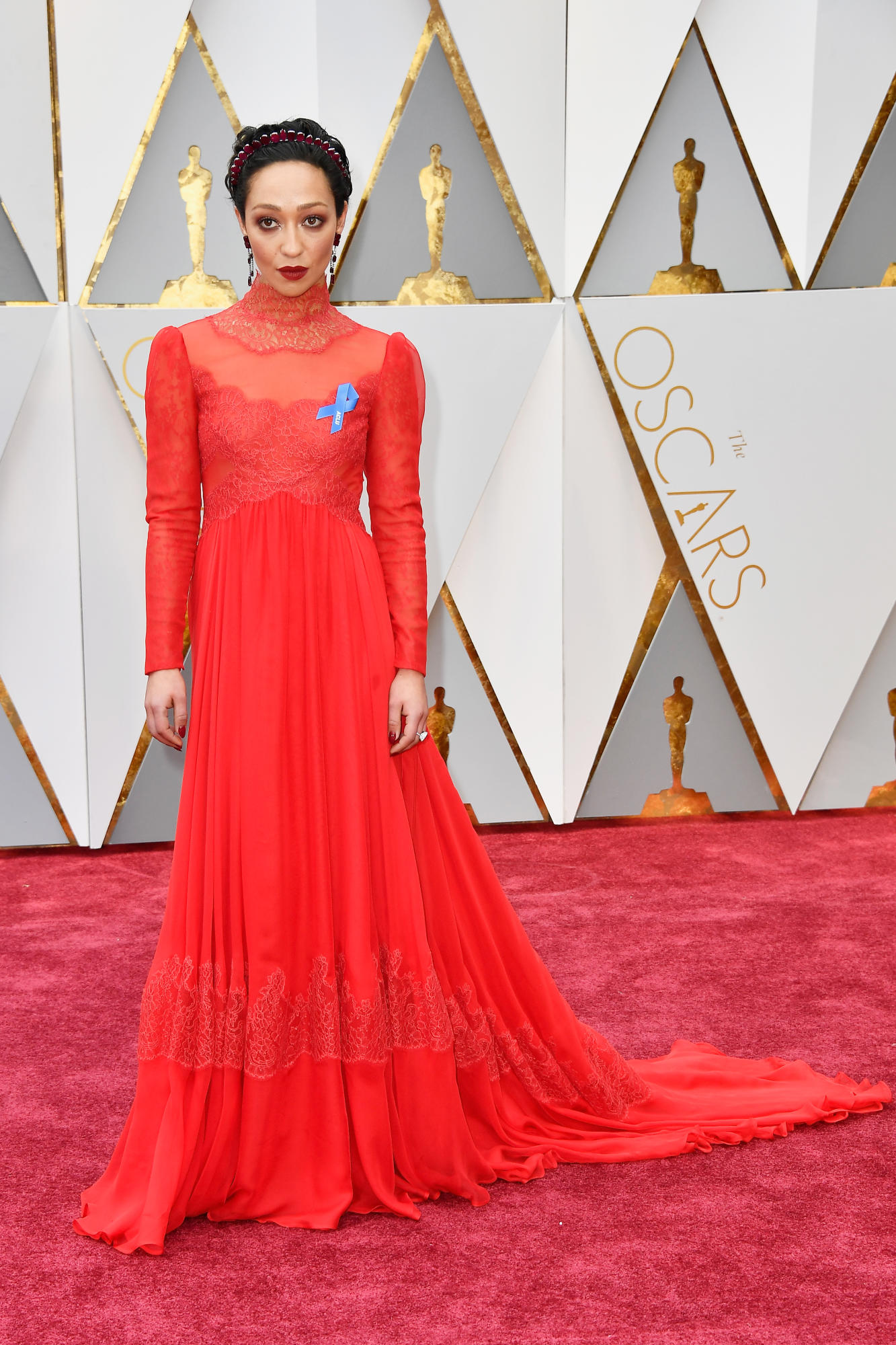 Ruth Negga in Valentino Haute Couture
Pretty!
Hailee Steinfeld wearing Ralph & Russo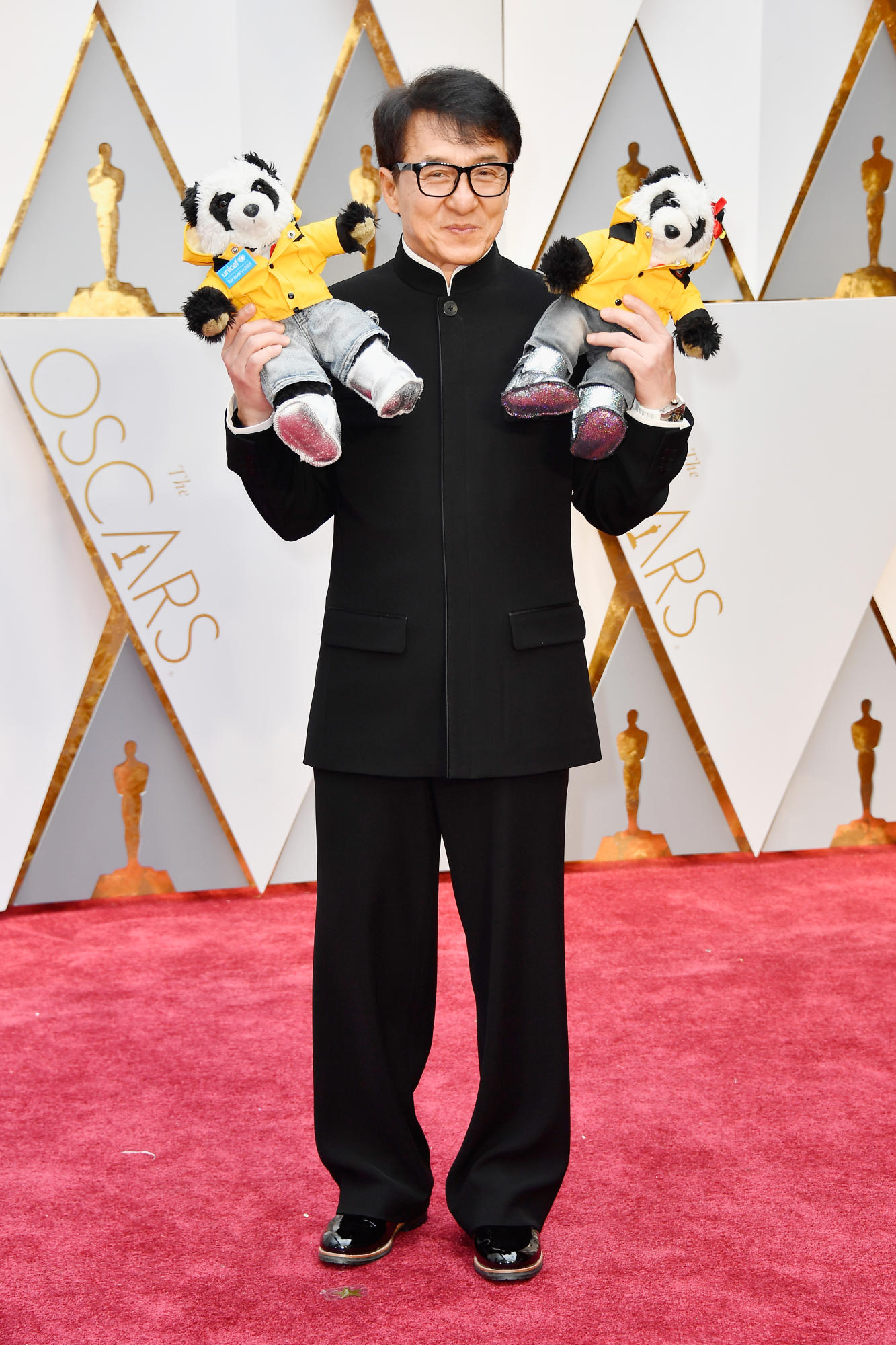 Jackie Chan for that "Awwww" moment.
Olivia Culpo in Marchesa
She's not an actress and she wasn't nominated for anything, but this is my favorite look of the night. The silver, the fringe,  – this incorporates a couple of the trends we saw from this evening. If there's just two little tweaks I could make, it would be to her bangs and for her to have a smokey eye instead of a weird purple eye.