Is it silly that we feel a little bit sad that we no longer get to anticipate "getting ready for the start of school?" I used to scramble to the mailbox waiting for that piece of mail that told me all of the things I needed to buy for the school year back when I was in elementary. As the years went on, you were getting more sophisticated products like a larger 3-ring binder and switching out crayons for colored pencils. In college, I couldn't wait to move back into my dorm room or check in with all of my friends to see when they'd be returning from summer vacay and were back in Seattle. It has been six years since I've had to do this for myself, but I can't wait to someday be doing this with my own kids. This year, September is kind of like "whatever" for us. Labor Day Weekend means I get to go back to work on a Tuesday, but I won't be putting my white pieces in storage just yet. Hello – there is such a thing as winter white. The fact that I don't have to buy a new wardrobe for the start of the school year means I get to save a little bit of my own money, but I'm putting that towards a new coat living in San Francisco this year. August was so good to us. I've officially spent one month in the city and I ventured back home to experience a little bit of the Seattle summer before it left us. Let's get into our monthly favorites!
Favorite TV Show – Siesta Key
MTV claims that this is the "new" Laguna Beach, but these kids can never replace our beloved LC, Stephen and Kristin. I had my doubts when I heard about the premiere of the show, but you can't pass judgement until you've seen the first episode. I know that this isn't nice to say, but I cannot tell the girls in this show apart for the life of me. Also, it seems as if the guys in the series, unfortunately, can't complete a full sentence. It's a rough life over there in Siesta Key, but it makes for great television. How these guys have so much drama in one summer away from college is beyond me, but that's why people like me love a series like this so much. It's not actually a true reality. Don't knock it until you try it though despite how I'm writing about this show. In fact, my co-worker and I love this so much, we're considering doing an Instagram Live or a Podcast on our commentary. We wouldn't be committing to this if we didn't believe in it.
Favorite Album – Tyler the Creator – Flower Boy
We almost grazed right over this! A friend of mine told me to check it out because his sound was different than what we've heard in the past. I normally wouldn't gravitate towards Tyler, but I found myself really enjoying "Flower Boy" for its laid back vibe. My favorites on the album are:
Foreward
See You Again
Boredom
911 / Mr. Lonely
Glitter
Favorite Product – Glossier Boy Brow – $16
So it took me 27 years to figure out that I could try using an eyebrow product. I have gone most of my life leaving them untamed and thought I was getting by just fine. That was until I discovered two products that would change my life and my brows forever. The first one that we're talking about is Glossier's Boy Brow. Everyone called this a cult favorite, but I didn't want to believe the hype at least not immediately. I gave in and decided to take the plunge. The first time I used it, I wasn't sold on it. Was I even using it right? How could I tell if it was even working? But it was! Boy Brow is a great everyday product. The pomade keeps all of your little stray hairs in place and additionally you can use it even as a filler if you'd like. I'm now their #1 fan. It feels abnormal to leave my house without even putting some kind of product onto them.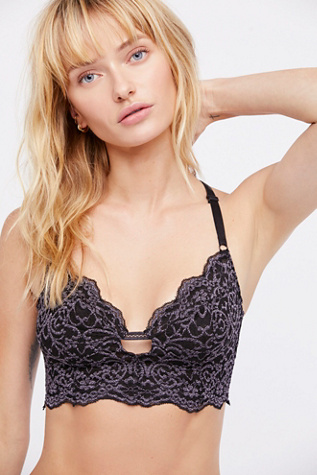 Free People – Eye of the Sun Brami in Black Combo – $38
First off, I thought this was a bralette. I have never even seen/heard of the word brami until right this second! Whatever the case, I'm a fan. I actually bought this at the Free People in Stanford Shopping Center at the beginning of August and schlepped this with me over to Seattle on my trip where it was just too hot to wear a regular bra. This is so great for underneath tees or tank tops in which you want to show a little bit more, but don't want to go without support or bra-less. I pair this with a plain Aritzia tee that I have that has a completely open back so that it adds a little something something. In extreme heat, like we're experiencing this weekend, this is a life savor because it's non-restricting and allows you to breathe.