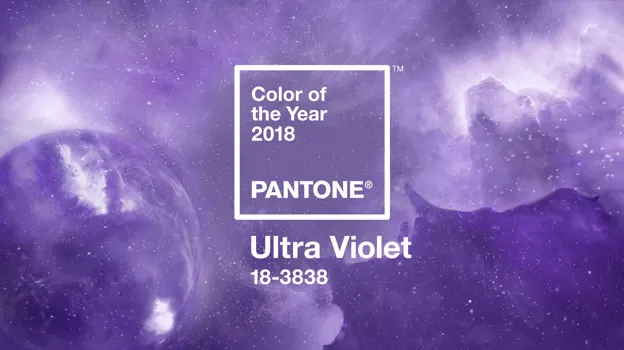 2018's Color of the Year is "Ultra Violet" and I am totally into it. It reminds me of one of my favorite emoji's – that very mysterious crystal ball. I also think that it reminds a lot of the universe or the galaxy, which takes me back to one of the subjects I truly loved in school – astronomy and anything having to do with space.
Every year that Pantone announces the color of the year though, I never really know what this means? Do fashion houses take note of this and create collections based on the color of the year? Do we magically start seeing it everywhere that we go? Because even though this past year's color was "Greenery," I'm very much convinced that it was millennial pink.
Also, what's the science or thought process that goes into selecting the color of the year?
Whatever the case, I've always loved this shade and if it means that we'll be seeing it in some of our summer weddings, then I do not have an issue with it.