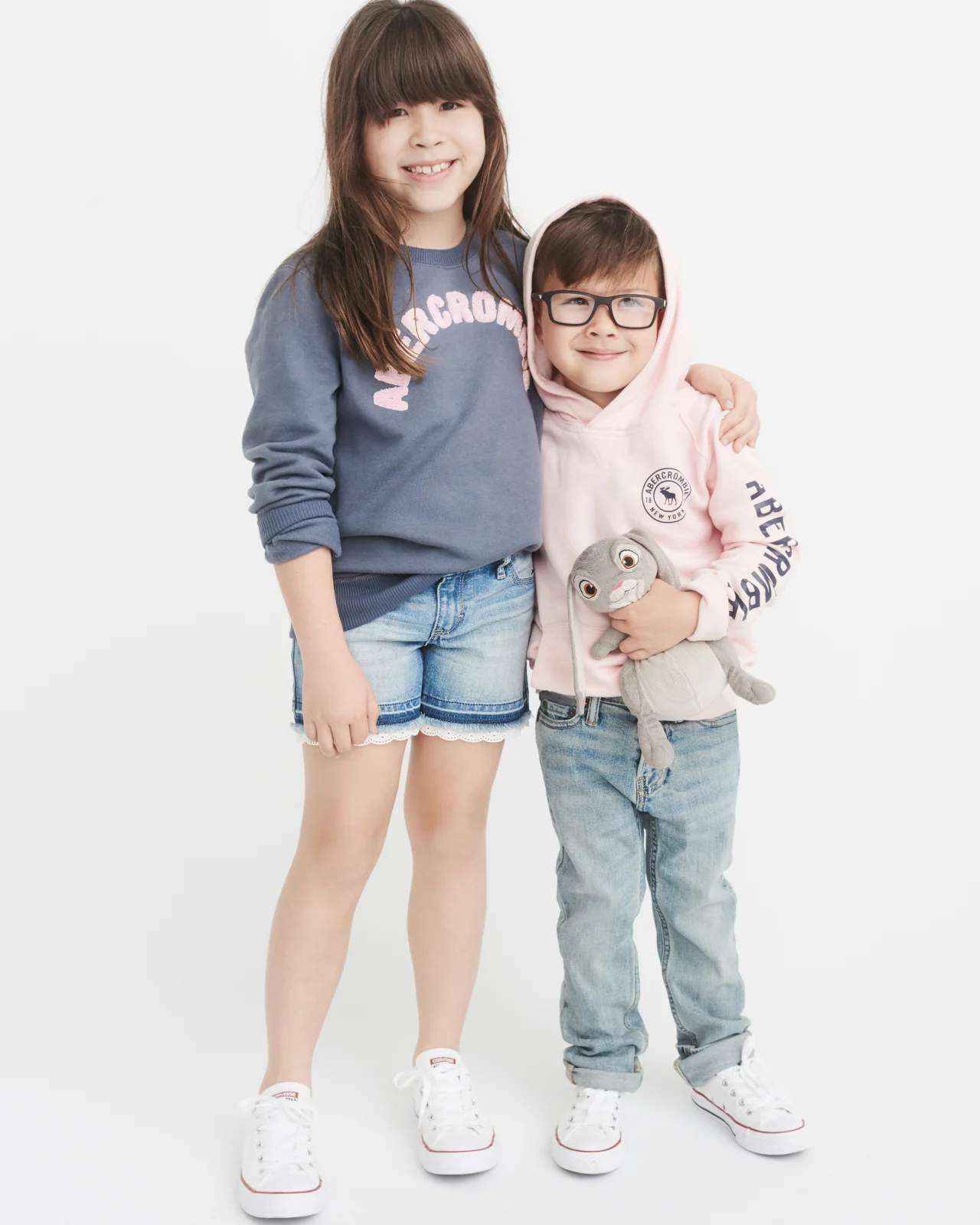 I know I've been showering this brand with praise for the last year, but it's not for no reason! During my late teenage years and into my 20's, Abercrombie was not a brand on my radar. In fact, I was convinced that I had grown out of them completely. Their brand name had been tarnished with a reputation for ginormous logos on their apparel, dimly lit stores, and heavily scented perfumes and cologne. While they were once a hot commodity between the kids, they suddenly became a brand that no one really wanted.
But everyone deserves a second chance right? I popped in sometime last year during a sale and was pleasantly surprised that all the things I once loathed about them had been changed. I even made a purchase. So there's nothing that I love more than a brand taking feedback and turning it into something. Change. Another change that they've made is announcing a new their new gender neutral collection entitled "Everybody Collection" for their kids line.
The line made its debut this past Wednesday and includes trendy pieces like bomber jackets, camouflage prints, and hoodies for either gender. The decision to create this collection actually came from customer feedback that they had received.
"Our Everybody Collection is one assortment, in one size run, that covers the trends we are seeing in both color and style," said Stacia Andersen, Brand President of A&F and Abercrombie Kids in a statement. "We are excited to offer these additional options and are looking forward to building on this initial collection for summer and the back-to-school seasons."
One of the reasons why this is so important now and why I'm sharing this today is because of the rise in transgender children coming forward. It's crucial and impactful for brands like Abercrombie to remind everyone that fashion is inclusive and for everyone.
[Source]