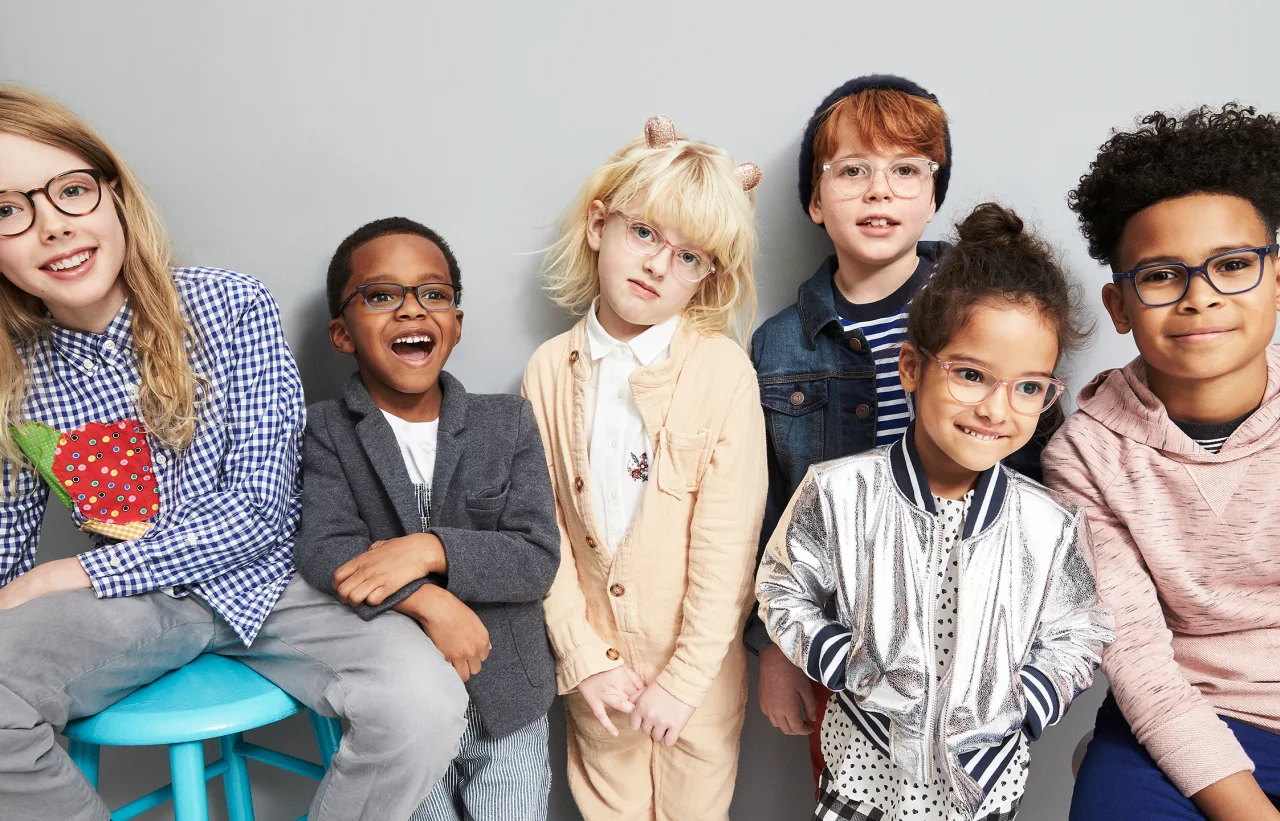 The eyewear brand is tapping into a new market after having so much success since their launch in 2010. For the first time ever, they are unveiling a collection of glasses just for kids. Frames will start at just $95.
"Over the years, we've heard from customers on the hunt for smaller — but just as good-looking — options for their kids," said Warby Parker's Co-CEO and Co-Founder Dave Gilboa, in a press statement. And starting Tuesday, fans of the brand will be able to purchase mini specs for their tot-sized offspring at any one of its eight New York City stores during a 12-week pilot run.

These playground-friendly glasses are scaled-down versions of longtime favorite frames — Wilkie, Lyle, Louise, Percey, Chamberlain and Daisy — and will be available in an assortment of equally treasured hues — Peony, Jet Black, Eastern Bluebird Fade, Oxford Blue Crystal, Crystal, Oak Barrel and Tea Rose Fade. The smaller-shaped glasses come in two sizes: A junior size for kids aged eight and up and a junior-junior size for littler ones, aged four (peak adorableness) to seven.
Growing up, I still remember my first pair of frames and as hard as I tried to find the most stylish pair, I never won. Functional sure, fashion forward? Not so much. I've been a fan of Warby Parker frames since they began so it's wonderful to hear that now kids can get in on the action.
[Source]