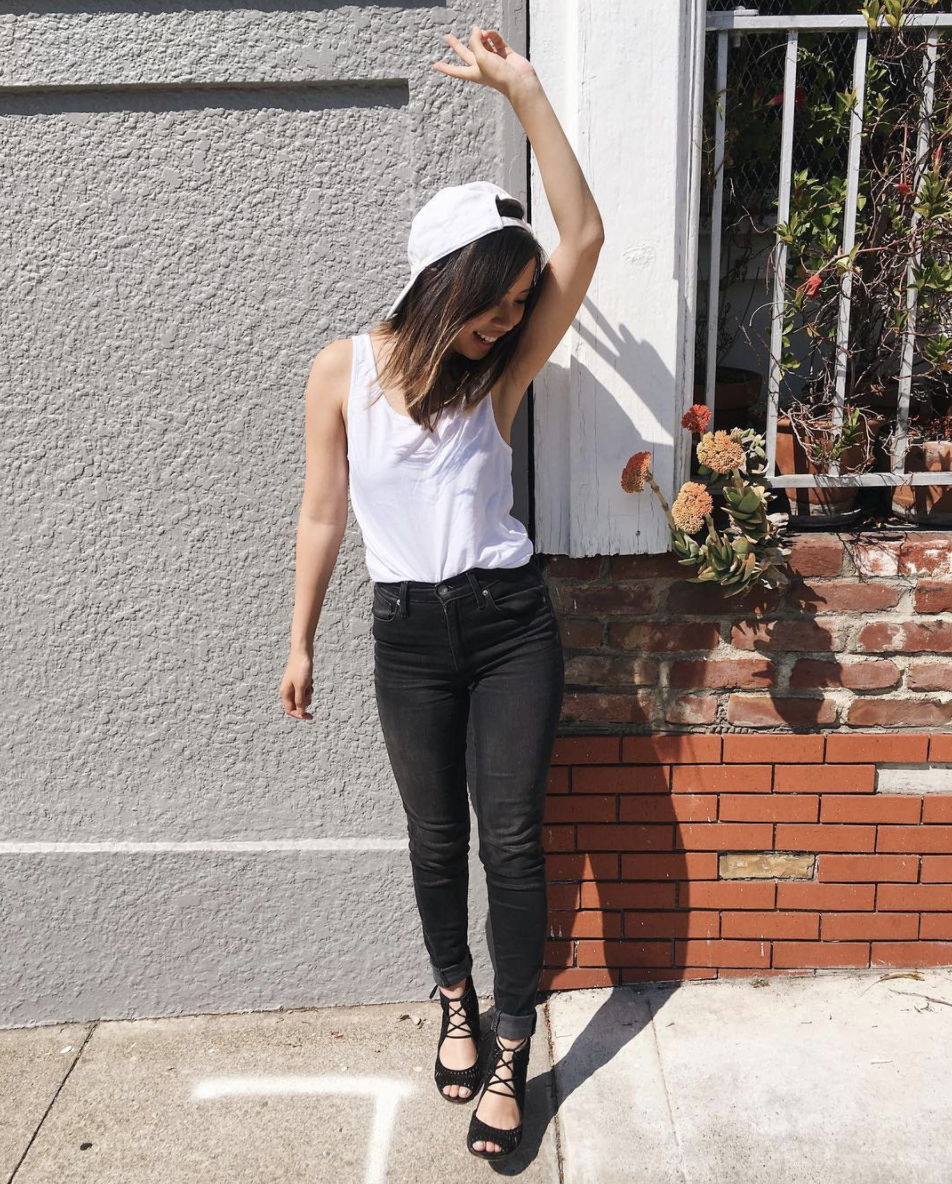 Tank top – Rag & Bone / Denim – Levi's / Shoes – Vince Camuto / Cap – Urban Outfitters
Happy Super Bowl Sunday y'all! How are all of you celebrating this evening? Since I had a long list of errands to run this morning, I decided to actually forego any Super Bowl party plans and watch it alone in the comfort of my own home. I got some work done and pampered myself with a face mask. The only thing that I actually missed about being a part of any Super Bowl party was the food! Nothing quite like a top notch queso or guac dish.
Currently, I'm in leggings and a cozy sweater, but if I had attended some festivities today, I probably would have worn something like this. I wore this for the first time summer and just love it for a casual afternoon out. It's comfy enough that you can hang out with friends in, but you can easily take it from day to night with a set of heels like my Vince Camuto's. I don't normally throw up the peace sign, but I had just watched "Ingrid Goes West" right before I took these photos so that was my inspiration.