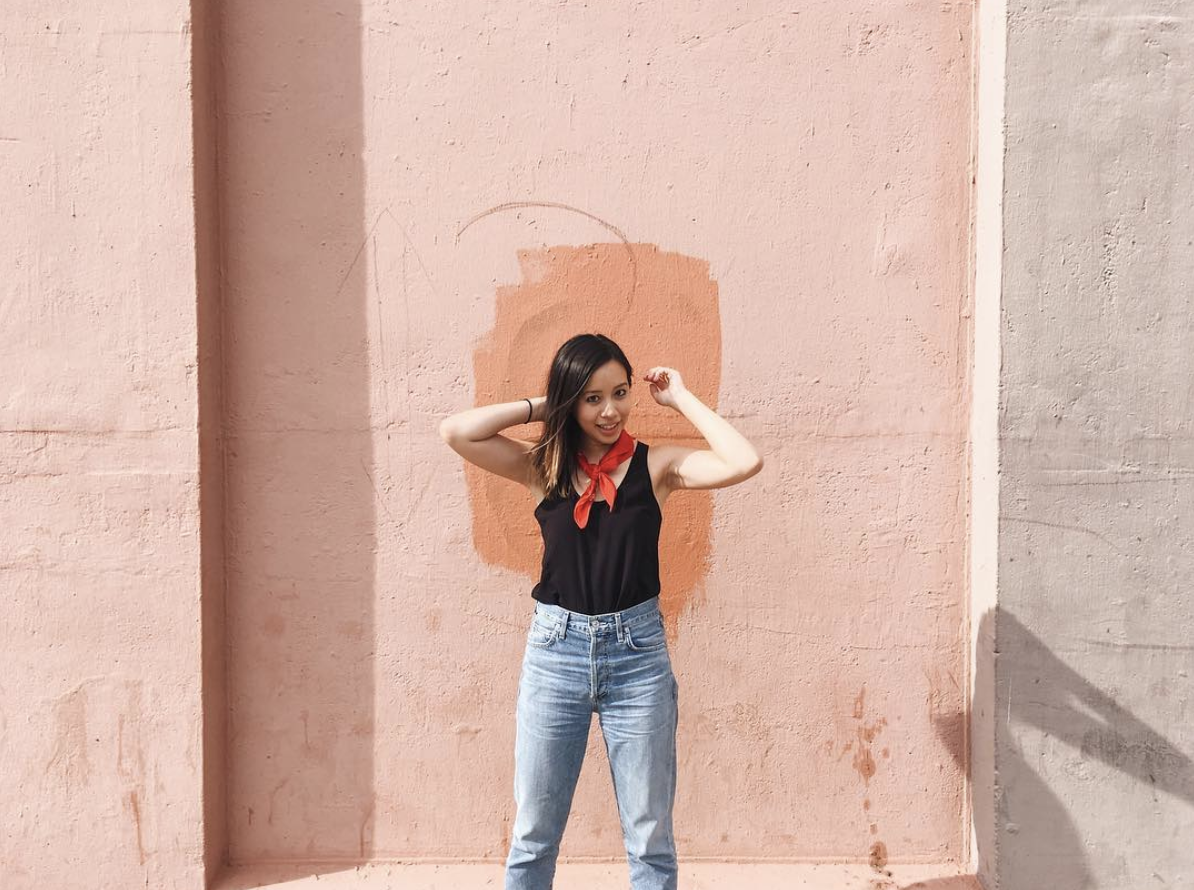 Bandana – Amazon / Top – Nordstrom / Denim – Citizens of Humanity
Happy Saturday everyone! For the last four months, it has felt like I haven't truly had a weekend entirely to myself – one without errands and without travel. Even though it's the sunniest Saturday and I should be out and about, I'm pretty content just staying indoors and catching up on Yow Yow! I started the morning off with a facial (a birthday treat to myself!) and with takeout from one of my favorite lunch spots (Asian Box!) I can't even describe to you how relaxing it feels to have a day without any other plans for the rest of it.
Many of the outfits that we're still covering were taken when my office was still in the Mission. It was always so warm over there so that's the reason behind why I never seem to have a sweater or a jacket on because I was absolutely roasting. I haven't worn this look since, but I loved shooting against this millennial pink wall. It's such a boy-ish look for me, but it's kind of fun to mix things up every once in awhile. I'm loving these slightly baggy-ish high-waisted jeans and a cheap bandana to throw around my neck.