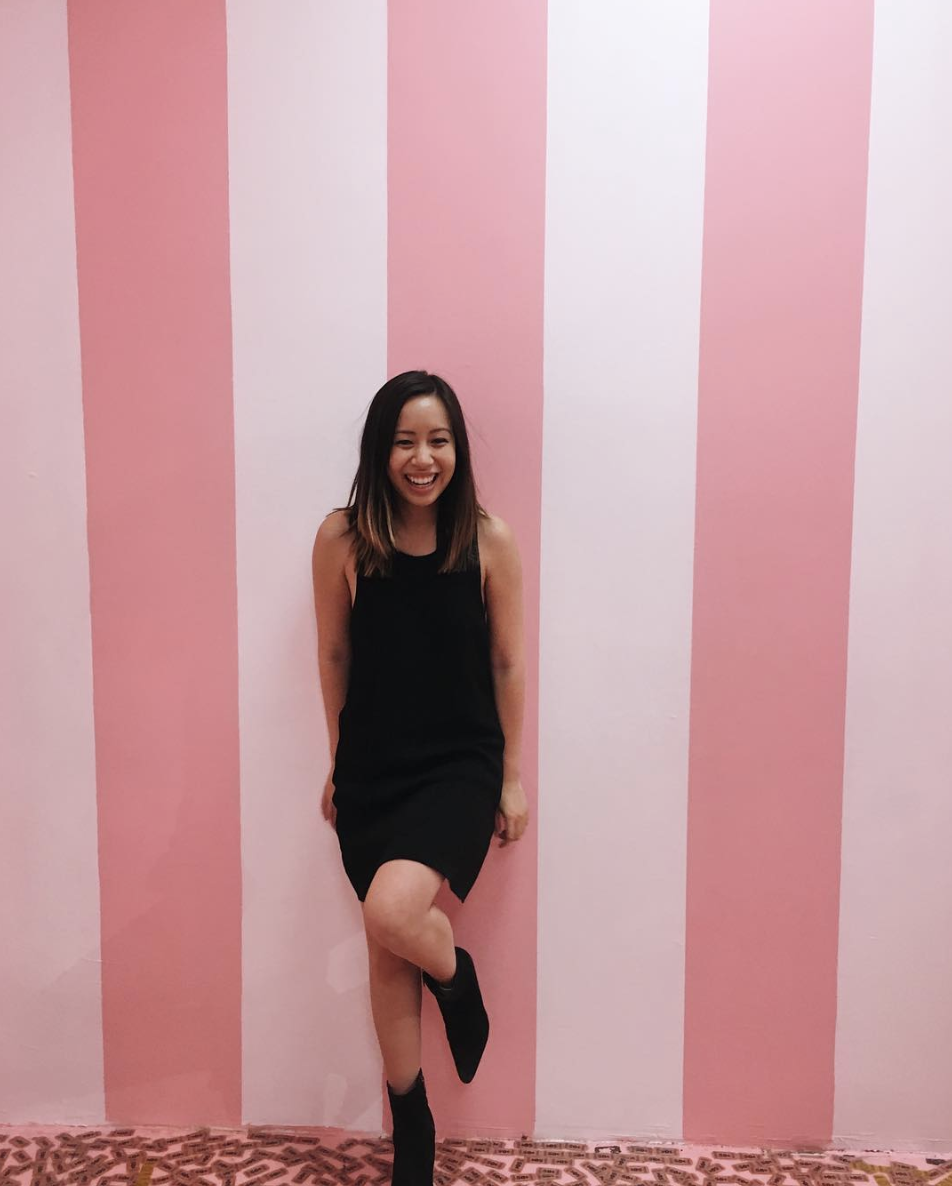 Ever since we heard about the Museum of Ice Cream, we had been hoping it would land in San Francisco. This fall, I finally had my experience! As expected, it was dripping in millennial pink. The staff was incredibly welcoming and if you think you're too tired to attend after a day of work, get ready to be woken up from your first step in.
Now, we all know that I'll never turn down a photo opp and especially in a place that is so Instagrammable, but I have to let you all in on a secret. I've loved the Color Factory and the Museum of Ice Cream, but every time I go to one of these things, I can't help, but feel an immense amount of pressure. It's the pressure to get the right angle, the perfect shot that is clear, focused and with impeccable lighting. On these days, I spend more time in front of the mirror trying to find that perfect outfit and I don't want to be. These events were created so that you can live out your childhood dream again and just be a kid – to walk through the space as if wasn't really 2018 and you're not permanently glued to your phone.
It's hard isn't it?! I still have some shots here to share with all of you, but happy to say that I didn't get a shot of everything and that I'll always be able to look back on this as just a fun evening after work with my friends. I'll never forget the photo where we're posing girl band style.