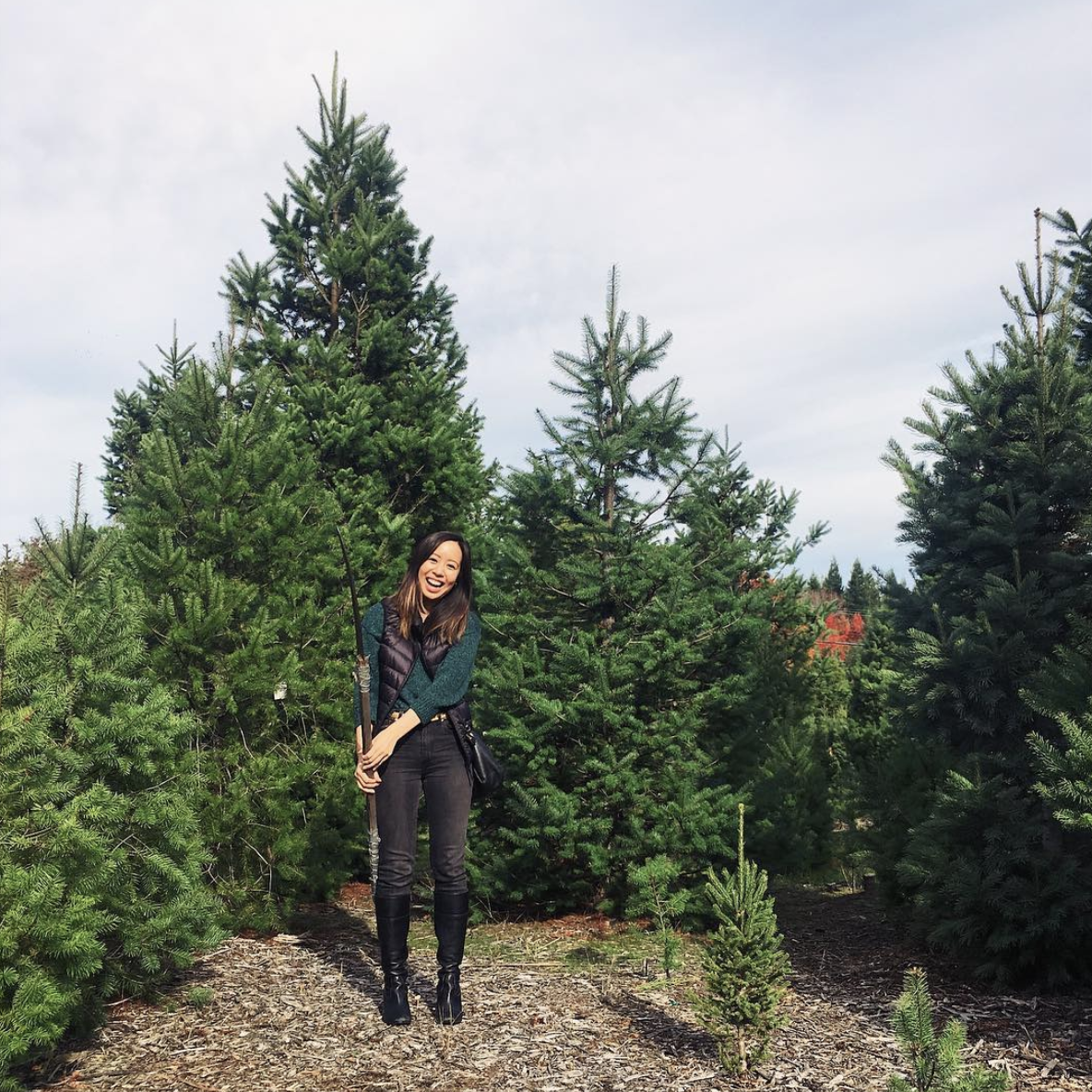 Sweater – Urban Outfitters / Vest – Uniqlo / Belt – Madewell / Denim – Levi's / Boots – J. Crew
Can it be? Christmas in July?! Or is it really just a backlog of posts that I'm still getting to from the winter? 😉
Every winter, I look forward to heading up to a Christmas Tree Farm with Mandi and Eric to help them find the tree of their dreams. It's a different one each time and that's what makes this such an adventure. We've headed north, south and east and each time this idea of finding a new tree is so entertaining to me. We leave the day after I get back from my SoCal Thanksgiving trip and this year's venture was the best because it included both brunch before and wine tasting after – a first for us!
It's a special tradition that we have and though we didn't know it at the time, this would be the last time we'd be doing this as Mandi and Eric are off to New York City this coming fall! More on that later…
Out of all the outfits that I've worn to the Christmas Tree farm, this one is the best because it truly embodies my inner lumberjack. If I lived outside the city surrounded by trees, this would probably be my every day uniform. The dark elements to the outfit give it the rugged vibe, but this gold Madewell belt is sort of everything, isn't it?!