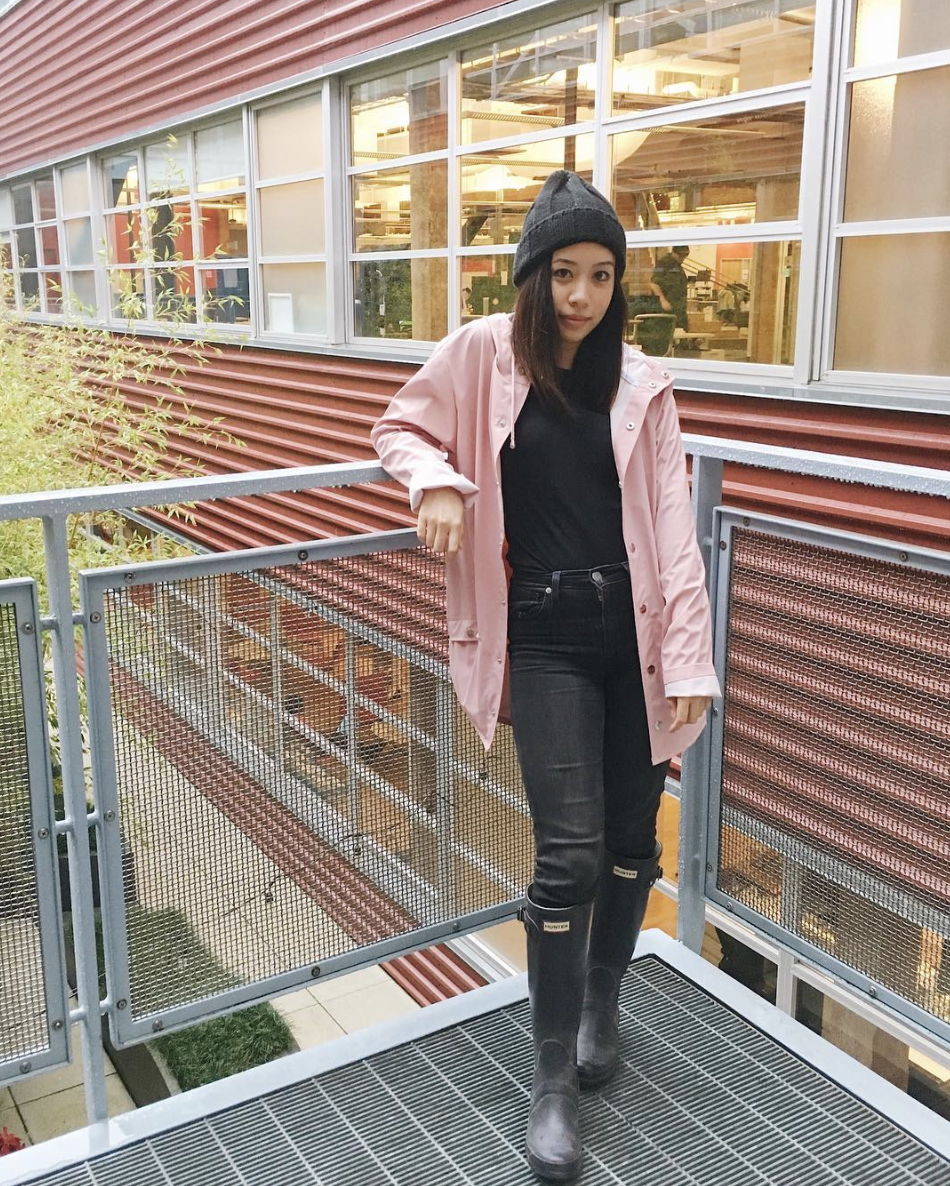 Turtleneck, Raincoat, Hat – Aritzia / Denim – Levi's / Rain boots – Hunter
I deemed 2018 the year of the coat because San Francisco receives much more rainfall than South Bay. When I moved up to the city during the summer, I wasn't seeing the rain quite yet. There wasn't a need for the coat then, but how quickly things changed. When the annual Aritzia sale came around during the holidays, I honed in on what it was I thought I actually needed and prioritized. One jacket or coat – two if I got lucky (which I did!) I ended up with this raincoat (pictured above) because I didn't have one and a new wool coat that was reversible and had a great deal tied to it!
In Seattle, you're not even considered a true local if you have an umbrella. At the end of the day, no one wants to be THAT wet. Between having a heavier raincoat and a lighter one, I chose a lighter version. It may not be that warm, but it will protect me from the drops. It also comes in the classic millennial pink shade that I'm still not over.