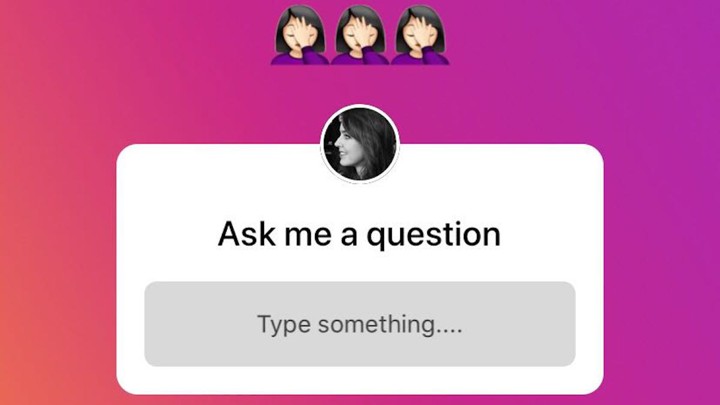 photo cred | Taylor Lorenz – The Atlantic
There's a little bit of anxiety when it comes to using the Instagram app. It is, no doubt, my favorite of all my apps, but comes with so many features not all of them being that intuitive until you've become a pro. Whenever Instagram unveils a new feature, I like to jump on it pretty quickly – polls, music, GIF, questions. I want to familiarize myself with it before it gets overused and I want to try and understand how people are using these features and if they make sense for my account – not all of them always do.
The appeal to questions is very clear to me. It's your own personal "AMA" and human nature has taught us all that we love to talk about ourselves. While I received a handful of questions, I couldn't imagine it being as engaging for my followers. Some of my responses felt pretty short and mediocre. It didn't seem like good content. As a follower of other Instagram accounts that did the same thing, I also found myself disengaged. Then I noticed another Instagrammer using the Questions feature in another way. Instead of asking for questions so that they could answer, they used it to solicit suggestions from their followers. It makes this feature more of a 2-way exchange. The answers that I received on how I should spend my time off were much more satisfying than for me to answer questions about myself that took me back to the days of Myspace surveys.
While complicated to understand these features at first, I like that over time, we can see users applying them in different ways. They don't have to be intended to be used in only one way. I had been feeling this way about Questions for a few days, but Taylor Lorenz's article in The Atlantic brought it full circle. The Questions feature doesn't have to be annoying. However, there's a right way and a wrong way to using all of Instagram's features.