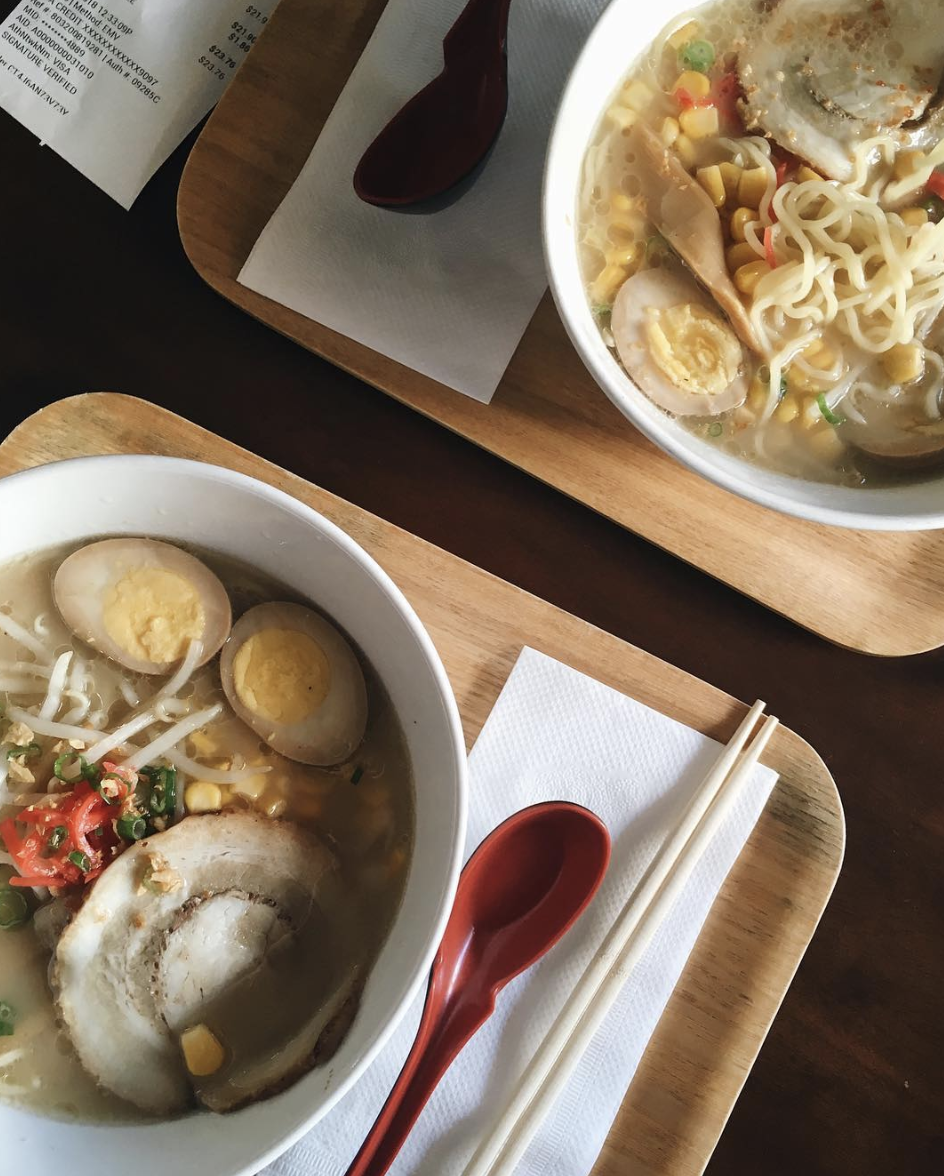 If I'm a picky eater, it's because ramen has made me this way. When it comes to food, I'm usually not that particular, but different kinds of ramen can make me feel some sort of way. If the broth is too creamy or too acidic, it can give me a case of acid reflux. If the egg is too undercooked, I get scared to eat it. And if the corn has to be ordered separately and isn't included in my bowl or you don't offer corn at all, expect me to give you the side eye.
Kama O Deli was just around the corner from my work and while people frequent this spot for their poke bowls, their ramen flies under the radar. I'm not sure why because I find it to be delicious and always hitting the spot, but it could also be the fact that it's hard to find it on their menu. The egg is cooked just right. The broth isn't too creamy and boasts just the right amount of sodium that I'm looking for. It comes with corn and the piece of pork satisfies the craving I've got in the middle of the day. If I'm being honest, I probably hit up Kama twice a week and get their ramen on one day and the poke bowl another. If you're looking for a new ramen alternative that is somewhat considered a hole-in-the-wall, add Kama to the top of your list.
Beware of the weekday lunch rush though. Arriving at 11:30 or even 1PM will help you avoid some of the longer lines.